Self-Serve Bar Tips From An Expert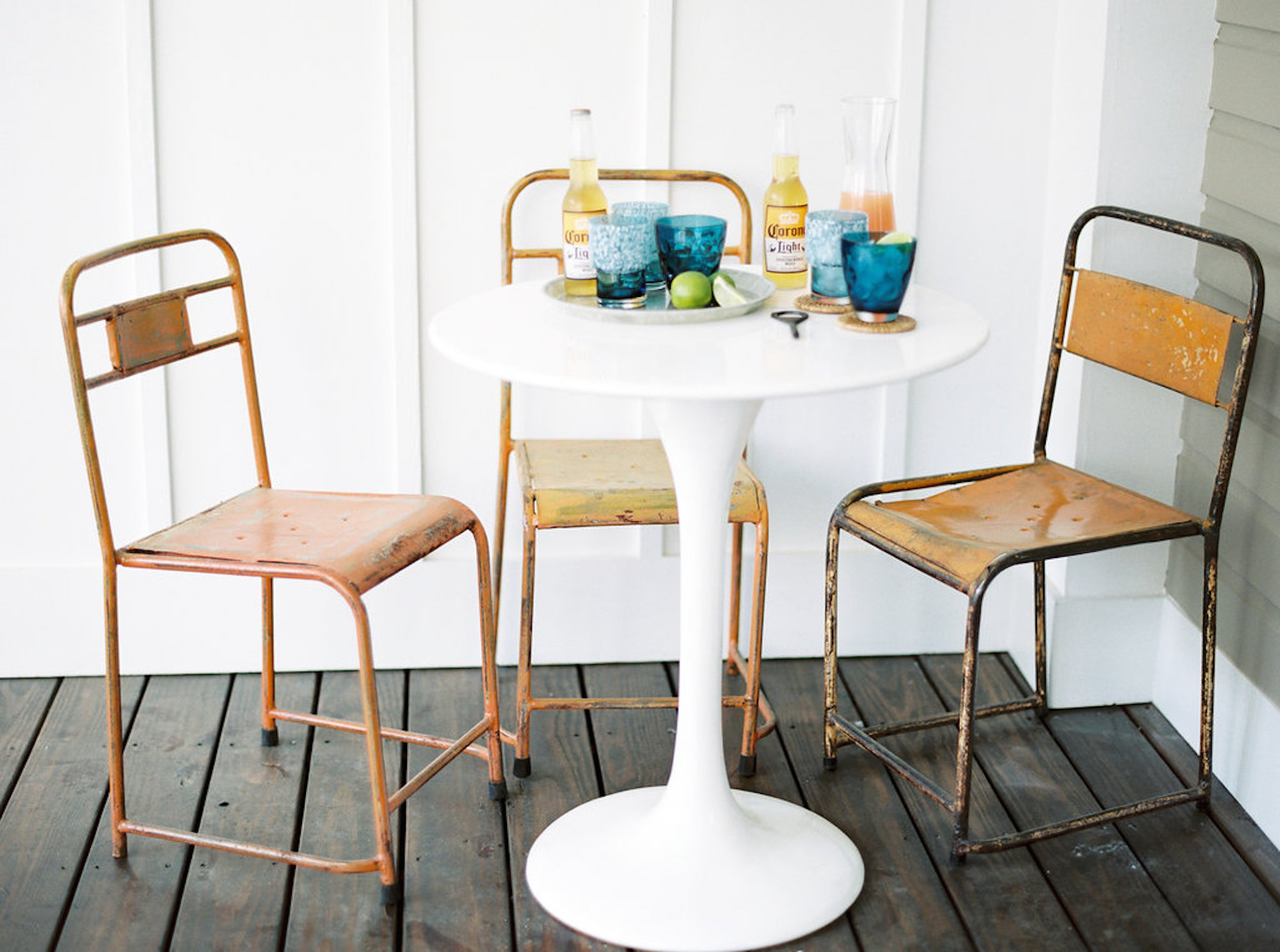 Photo by Josie Derrick
Forget the burgers and red solo cups. We're saying goodbye to summer in style with an upscale affair, complete with specialty cocktails your guests will be raving about long into September. To keep drinks (and guests) cool from the heat, set up your bar away from the sun but try not to break up the party's flow. Having an indoor/outdoor event? Place drinks on a screen porch to keep the crowd moving. Sticking to the air condition? Stage a few beverage stations around your home, such as in the butler's pantry and kitchen island, so a cocktail is never far.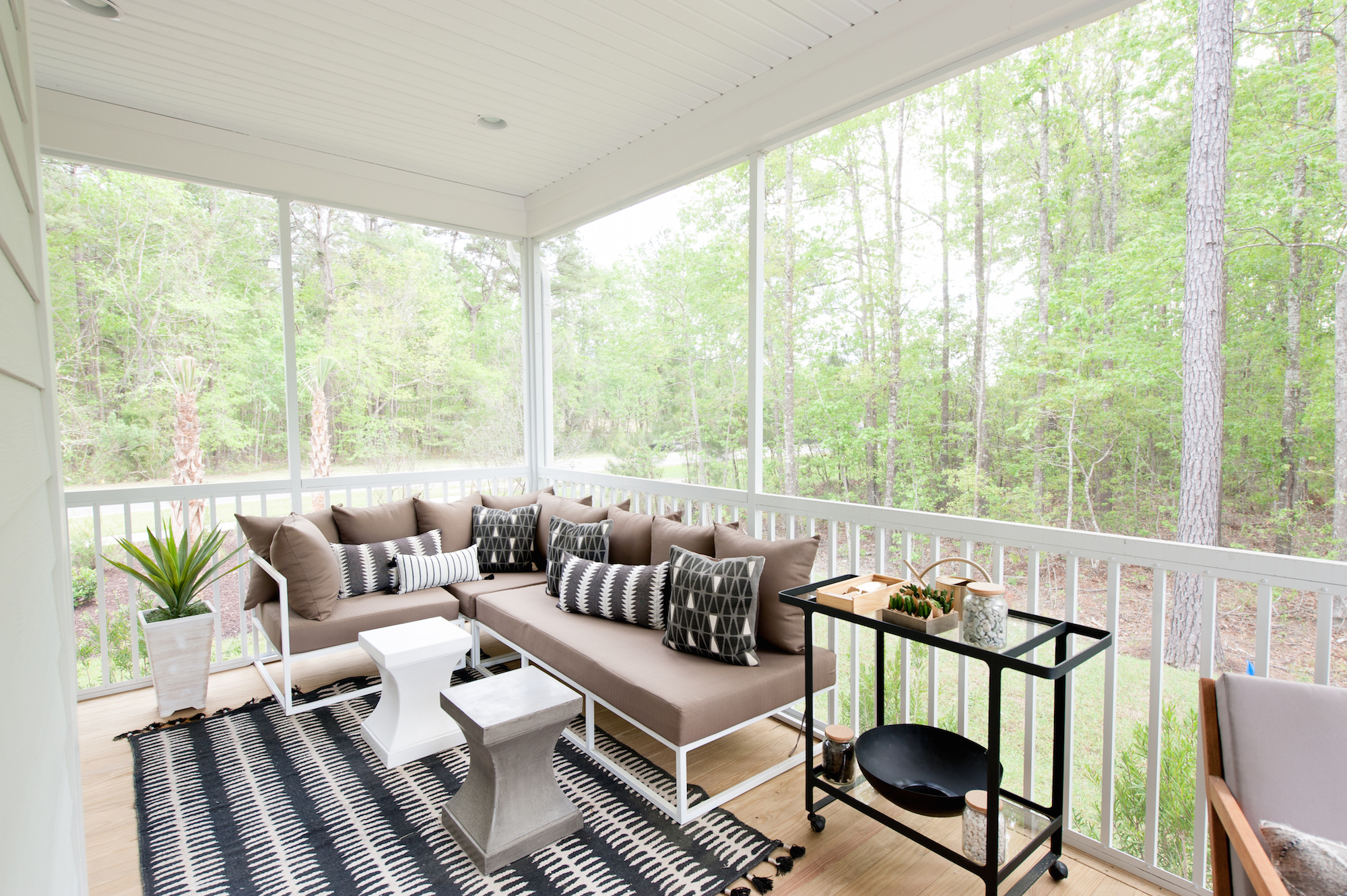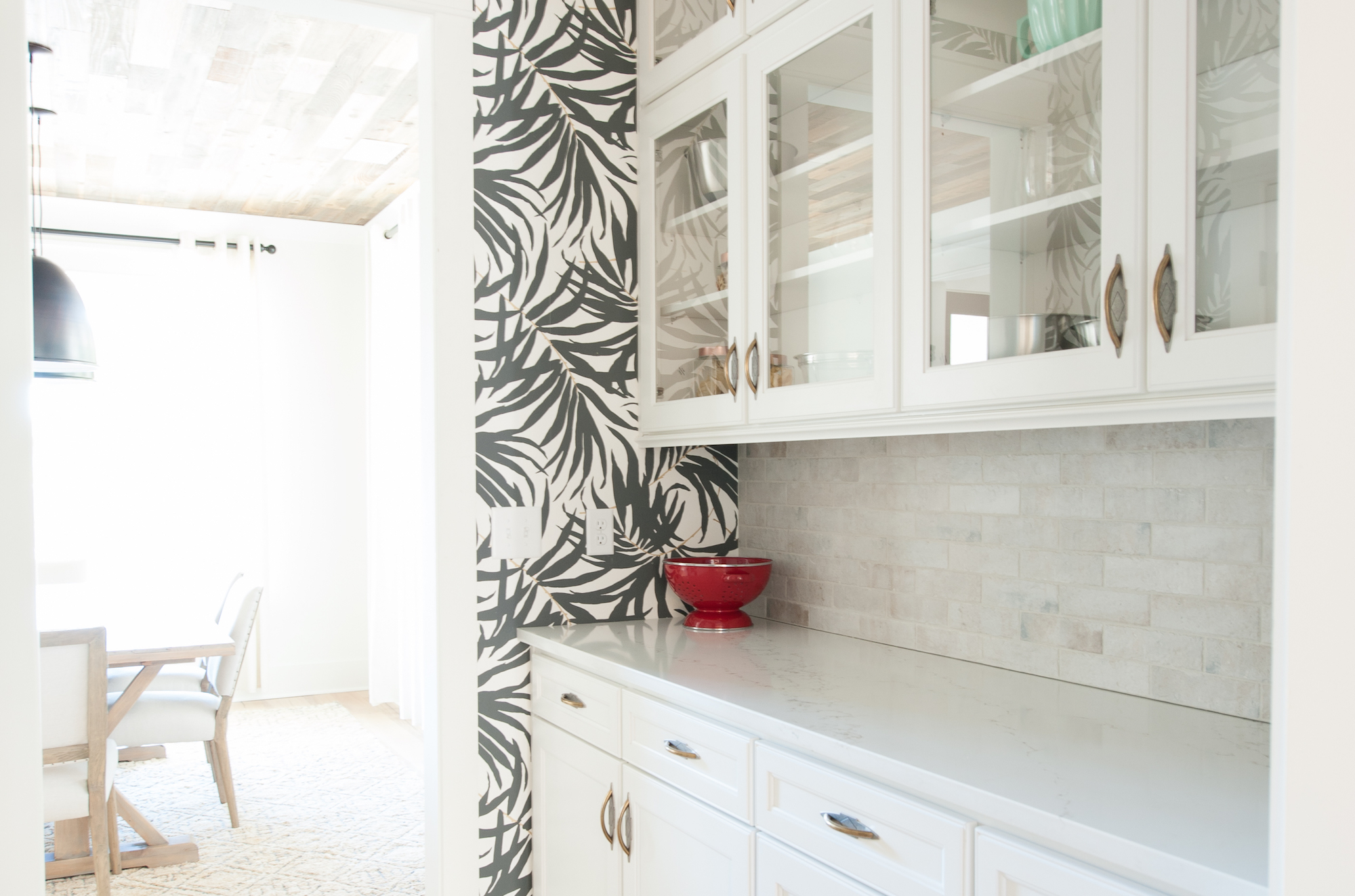 We've consulted expert hostess Marion Blount of Open Door Shop for drink details. The home goods online retailer launched in 2013 with a knack for finding those impeccable pieces only found on an exotic vacation or at your most stylish friend's home. With a collection of small production, high quality furnishings and gifts, it's no wonder that owner Marion has a way with entertaining. For our Labor Day cocktail party, she recommends staging a self-serve bar so that the host can mix and mingle instead of mixing drinks. The secret? Prepare a few signature cocktail concoctions ahead of time and serve in festive drinkware to keep the mood fresh. These fun rocks glasses are a great start. And with these two delicious cocktail recipes, guests can simply pour their own fresh craft cocktails.
Blueberry Mint Lemonade Mocktail 
10-12 Mint Leaves
1 Lemon
1/2 cup Blueberries
2 cups water
Sparkling Lemonade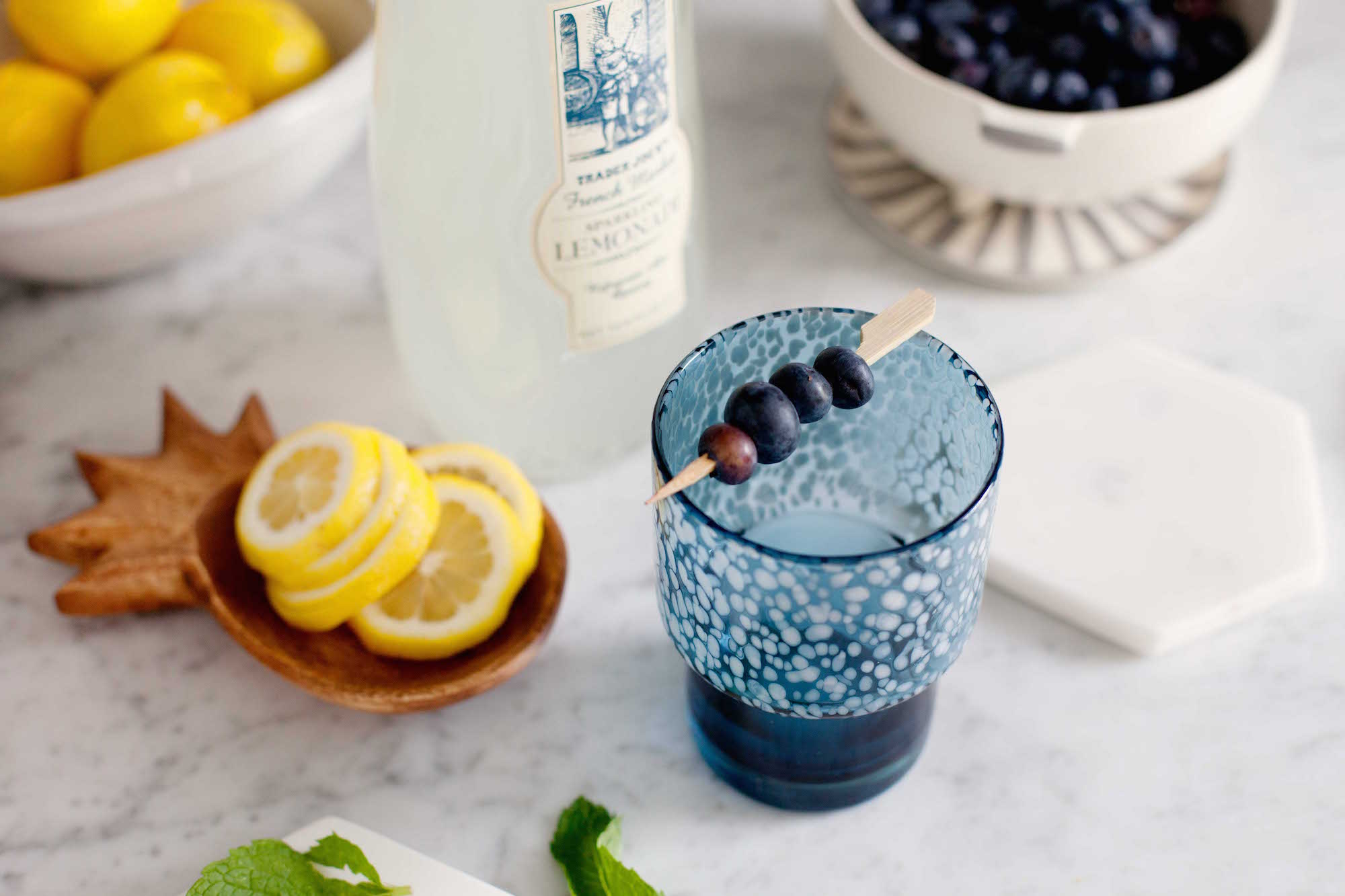 Photo by Margaret Wright
Directions:
Roll the mint leaves in your hand to release a minty aroma and place leaves in pitcher. Slice lemons into thin rounds and place in the pitcher along with the blueberries and water to make your infused water mixture. Let sit for at least an hour (the more time, the better). When you are ready to serve, pour sparkling lemonade over ice and top with infused water. Garnish with a few blueberries or a lemon slice.
Grapefruit Beergarita*
Kosher Salt
Lime Wedge (for rimming the glasses)
16 oz. Grapefruit Juice
12 oz Tequila
8 oz Lime Juice
2.5 Tablespoons Agave (optional)
16 oz Mexican Beer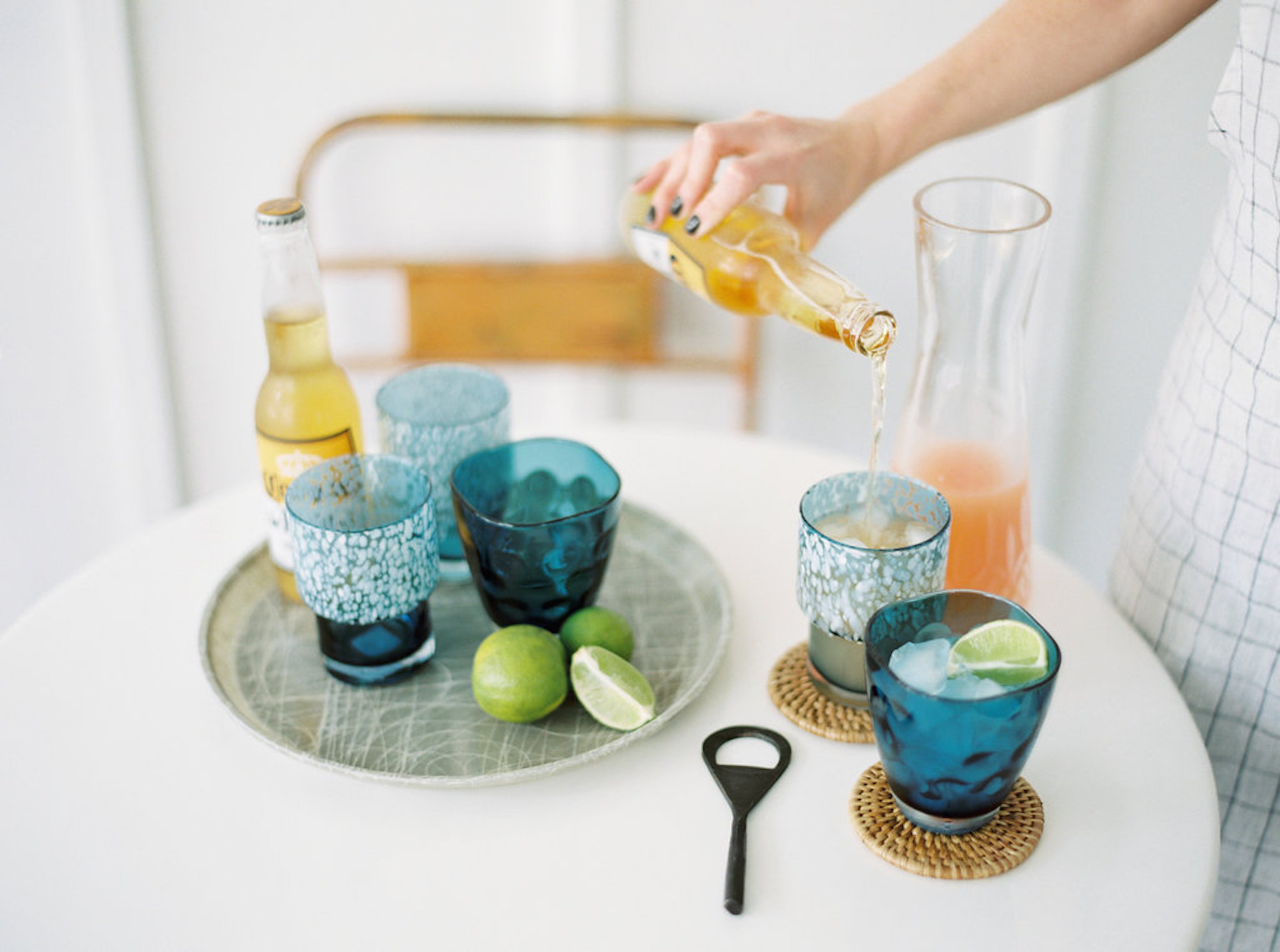 Photo by Josie Derrick
Directions:
Pour a little kosher salt into a shallow dish. Wet the rim of your glass with the lime wedge and dip each glass into the salt. Mix together the grapefruit juice, tequila, lime juice and agave and set aside in a pitcher. When ready to serve, add ice to each glass and pour mixture from pitcher into each glass, then top each drink with the beer.
*First published in The Dude Diet by Serena Wolf
Ready to design a the perfect home for entertaining? Contact us today or stop by the Design Collective for inspiration and consulting.