Q2 Donations and Q3 Recipients Announced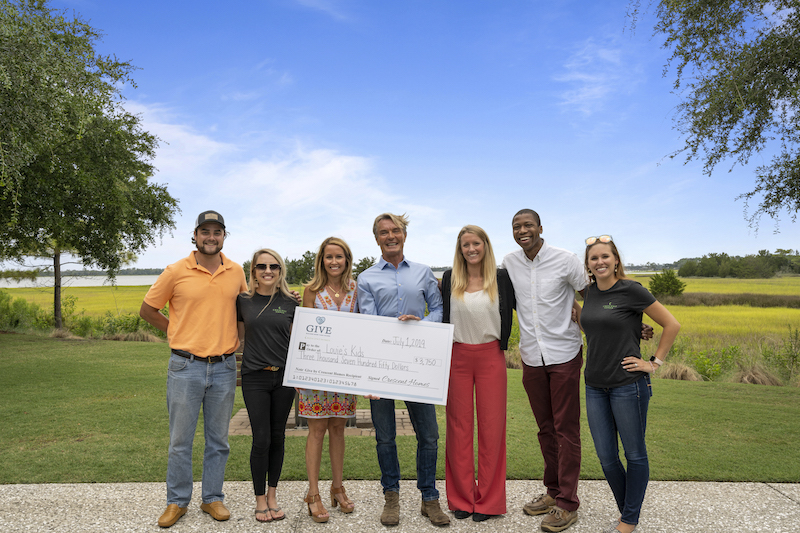 Crescent Homes is nearing the $200,000 milestone in total givings through their philanthropic program, GIVE. Since launching the program in April 2017, the company has donated $199,000 to 44 local Charleston nonprofits.
Through the GIVE program, Crescent Homes donates $250 to a local nonprofit for every home sold. Five groups are chosen each quarter, and homebuyers are encouraged to select which nonprofit will receive a donation in their name. By  rotating the charities supported and putting home buyers in the driver's seat, the company strives to forge connections between local Charleston residents and the foundations that support their community, while reaching as many different groups as possible.
The GIVE program allows us to support a wide variety of worthy causes while involving our home buyers in the process as a way to spread awareness and facilitate new relationships between residents and local nonprofits. 
-Ted Terry, Founder/CEO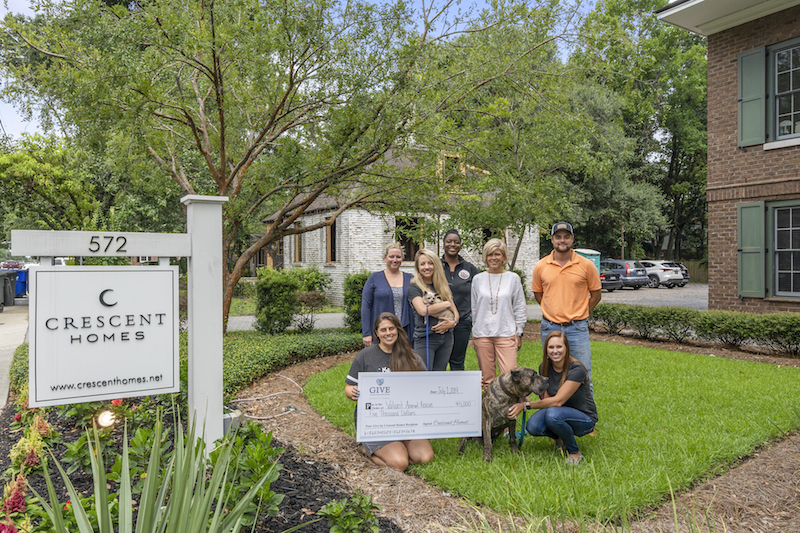 In the second quarter of 2019, Crescent Homes donated $23,500 to five worthy causes:
Camp Rise Above– $6,000
Camp Rise Above is a unique non-profit organization that provides fun, life changing camp experiences to children with serious illnesses, life challenges, and disabilities. The program offers many programs for campers and families throughout the year all free of charge.
Charleston Hope– $4,250
Charleston Hope aims to enhance school culture and climate in high-poverty, Title 1 Schools by building on the strengths of teachers, leaders and students.
Louie's Kids– $3,750
Louie's Kids is a non-profit organization that raises funds to help treat childhood obesity, which afflicts 25 million American children today. Louie's Kids works to find the best treatment options to meet the needs of each child.
Project Alive and Kicking– $4,500
Project Alive and Kicking is committed to empowering expectant moms by educating them about pregnancy conditions and maintenance, fostering an awareness of their babies' daily fetal movements, and giving each expected baby the best chance to come into the world alive and kicking.
Valiant Animal Rescue– $5,000
Valiant Animal Rescue and Relief specializes in performing rehabilitation and rehoming services for animals acquired during abuse and neglect cases. The organization tackles the most urgent and challenging animal crisis cases in the Carolinas.
For Q3, Crescent Homes has selected the following local Charleston nonprofits to receive donations:
Located within the South Carolina Aquarium, the Sea Turtle Care Center relies on staff, volunteers, and donors to rescue, rehabilitate, and release sick and injured sea turtles. For 17 years, their Sea Turtle Hospital has cared for dozens of rescued sea turtles, while the Zucker Family Sea Turtle Recovery now opens the doors to the public, educating visitors and children on the importance of prevention and the rehabilitation process.
Charleston Library Friends is a local nonprofit supporting Charleston's network of libraries through book sales, special events, and library advocacy. The group allocates funds to support library programs, engages the community by promoting library initiatives, and advocates for the libraries at both a local and state level.
The Charleston chapter of the Cystic Fibrosis Foundation works toward a cure for Cystic Fibrosis through fundraising events, including the group's largest event Great Strides. In addition to financially supporting drug research, the foundation advocates on behalf of the CF community.
Tri-County Veterans Support Network
The Tri-County Veterans Support partners with local veteran agencies to support veterans and their families. Together, the groups provide emergency relief, housing, employment, education, and spiritual support to veterans in need.
Teal Diva was originally founded by ovarian cancer survivor Shannon Routh as a way to connect with a community she could relate to after her recovery. It has since expanded upon this initial mission to educate the community and support diagnostic research for ovarian and other gynecologic cancers, while continuing to empower and support women throughout their journey.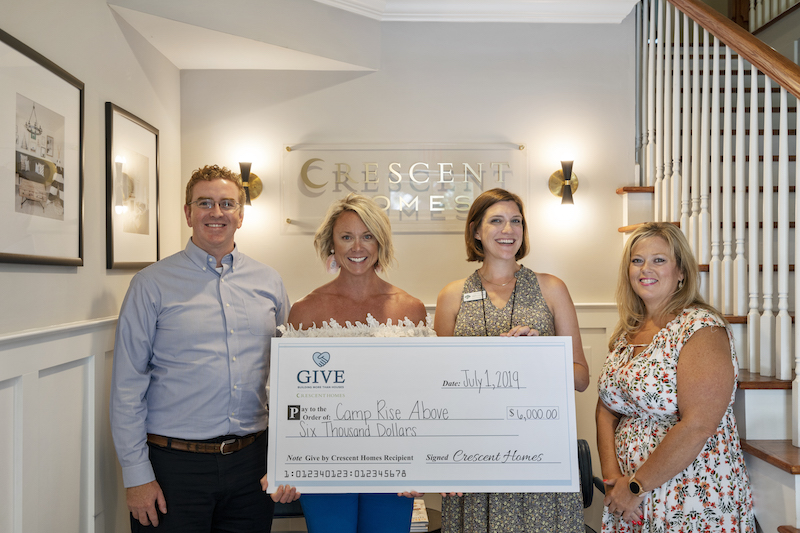 In addition to this highly successful Charleston division of GIVE, Crescent Homes has also launched the program in both Nashville, TN and Greenville, SC. The company is thrilled to be in a position to make such a difference within these special communities, and looks forward to continuing to give back indefinitely.
To be considered or recommend a nonprofit organization, please contact give@crescenthomes.net
Learn More About GIVE