$236,500 Given Since 2017
In 2019, Crescent Homes donated a total of $89,250, all through $250 increments (one for every home sold). Crescent Home's philanthropic program, GIVE, donates $250 to a local group for every home sold, allowing new home buyers to choose from different foundations every quarter. The company rounded off 2019 with $37,500 in donations during Q3 and Q4.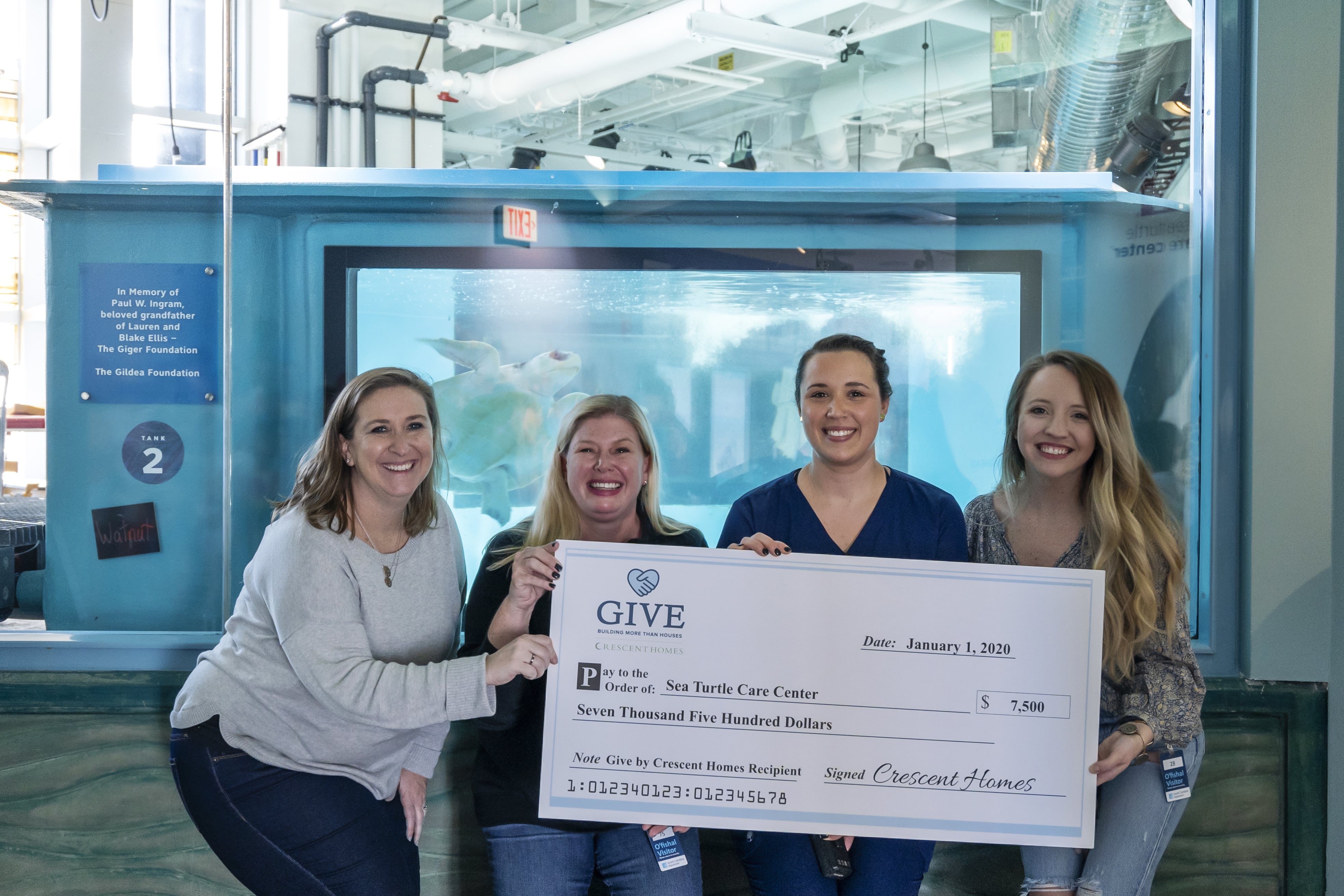 What began as a simple philanthropic idea in 2017 has ballooned into an influential force within Charleston's nonprofit sector. Through its GIVE program, Crescent Homes has spread $236,500 across 49 charities within the Charleston community since April 2017. Since launching the program in Charleston, Crescent Homes has extended the GIVE program to both Nashville, TN and Greenville, SC.
We started GIVE to be able to give back to the city of Charleston which has supported Crescent Homes for years, but never envisioned that we would be able to touch as many lives as we have. Through the program, we have supported some truly remarkable nonprofits and connected with incredible individuals who are doing outstanding things for the local community.
-Ted Terry, Founder/CEO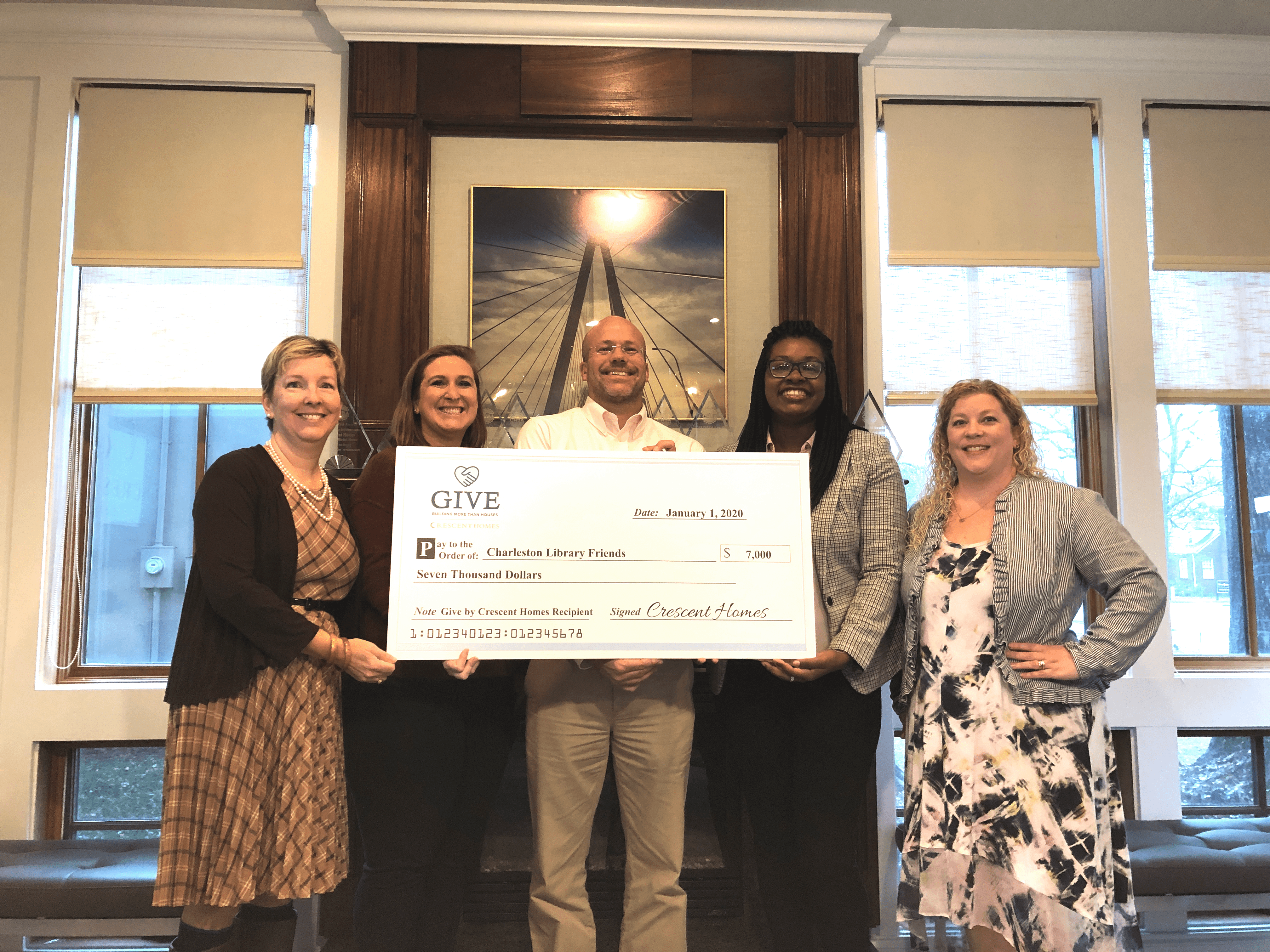 In the third and fourth quarter of 2019, Crescent Homes made the following donations:
Charleston Library Friends – $7,000
Charleston Library Friends is a local nonprofit supporting Charleston's network of libraries through book sales, special events, and library advocacy. The group allocates funds to support library programs, engages the community by promoting library initiatives, and advocates for the libraries at both a local and state level.
Cystic Fibrosis Foundation – $8,500
The Charleston chapter of the Cystic Fibrosis Foundation works toward a cure of Cystic Fibrosis through fundraising events, including the group's largest event Great Strides. In addition to financially supporting drug research, the foundation advocates on behalf of the CF community.
Sea Turtle Care Center – $7,500
Located within the South Carolina Aquarium, the Sea Turtle Care Center relies on staff, volunteers, and donors to rescue, rehabilitate, and release sick and injured sea turtles. For 17 years, their Sea Turtle Hospital has cared for dozens of rescued sea turtles, while the Zucker Family Sea Turtle Recovery now opens the doors to the public, educating visitors and children on the importance of prevention and the rehabilitation process.
Teal Diva – $6,750
Teal Diva was originally founded by ovarian cancer survivor Shannon Routh as a way to connect with a community she could relate to after her recovery. It has since expanded upon this initial mission to educate the community and support diagnostic research for ovarian and other gynecologic cancers, while continuing to empower and support women throughout their journey.
Tri-County Veterans Support Network – $7,750
The Tri-County Veterans Support partners with local veteran agencies to support veterans and their families. Together, the groups provide emergency relief, housing, employment, education, and spiritual support to veterans in need.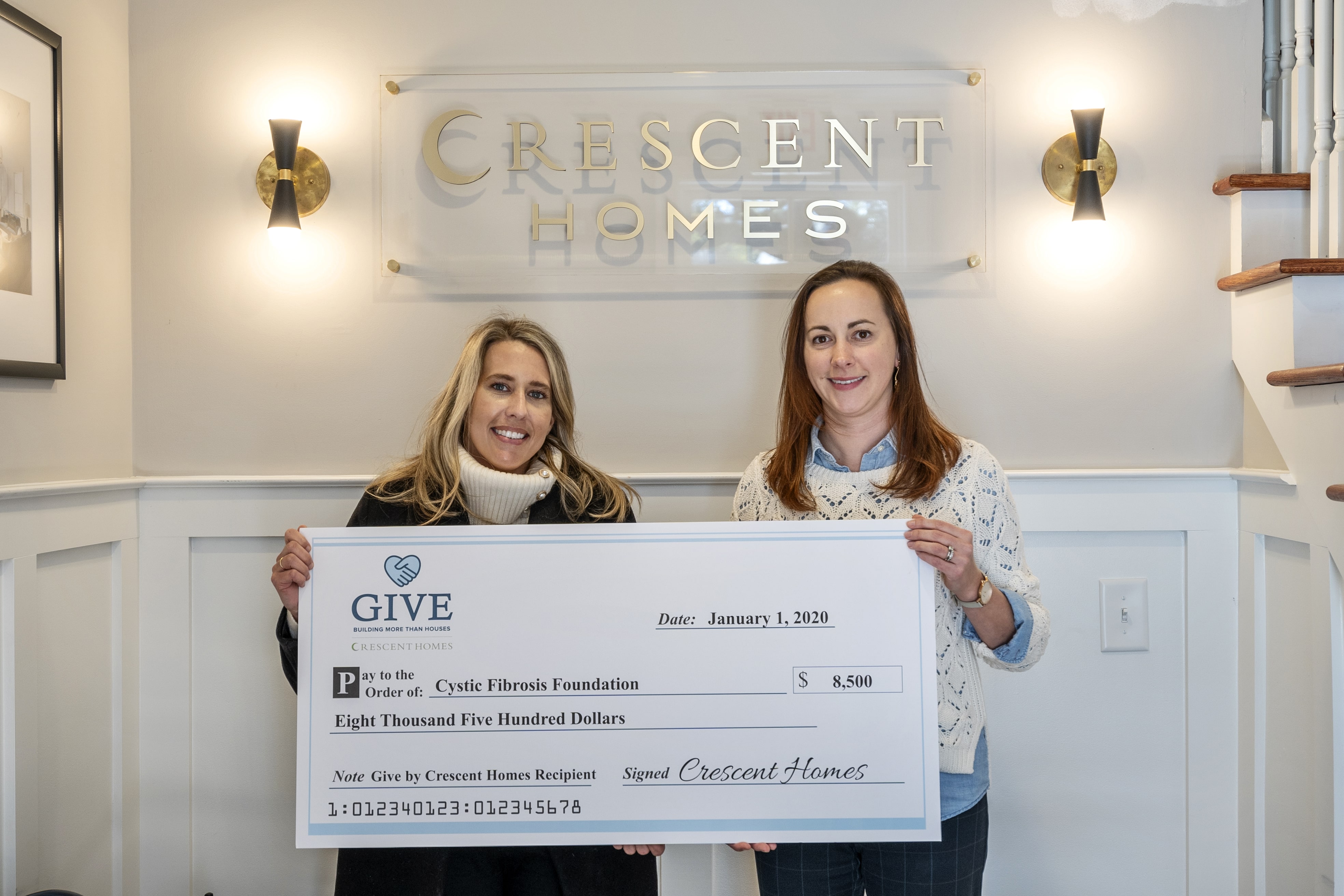 In Q1 of 2020, Crescent Homes has selected the following local Charleston nonprofits to receive donations:
Camp Happy Days
What cancer takes away, Camp Happy Days helps give back. These-year round programs provide children with cancer the opportunity to just be kids, while building confidence and creating memorable experiences.
Dee Norton
Dee Norton is a community-based nonprofit that coordinates with more than 30 partner agencies in the Charleston community to take appropriate action and deliver the critical services needed for the child and family. Since 1991, Dee Norton has helped over 25,000 children and their families.
Engaging Creative Minds
Engaging Creative Minds' mission is to spark creativity and curiosity in all learners through innovative learning experiences. ECM is an Arts Integration educational nonprofit working with school districts, principals, teachers and the local workforce to identify specific knowledge and skill sets all students should master before graduating high school.
Lowcountry Land Trust
Lowcountry Land Trust is a local land conservation organization whose motto is "to protect the places that define our way of life" in which they use their foundation to stay focused on protecting ecologically, agriculturally, and historically significant lowcountry lands around the coast of South Carolina.
SOS Lowcountry
SOS Lowcountry is committed to raising money and resources to assist and support breast cancer patients from diagnosis to remission.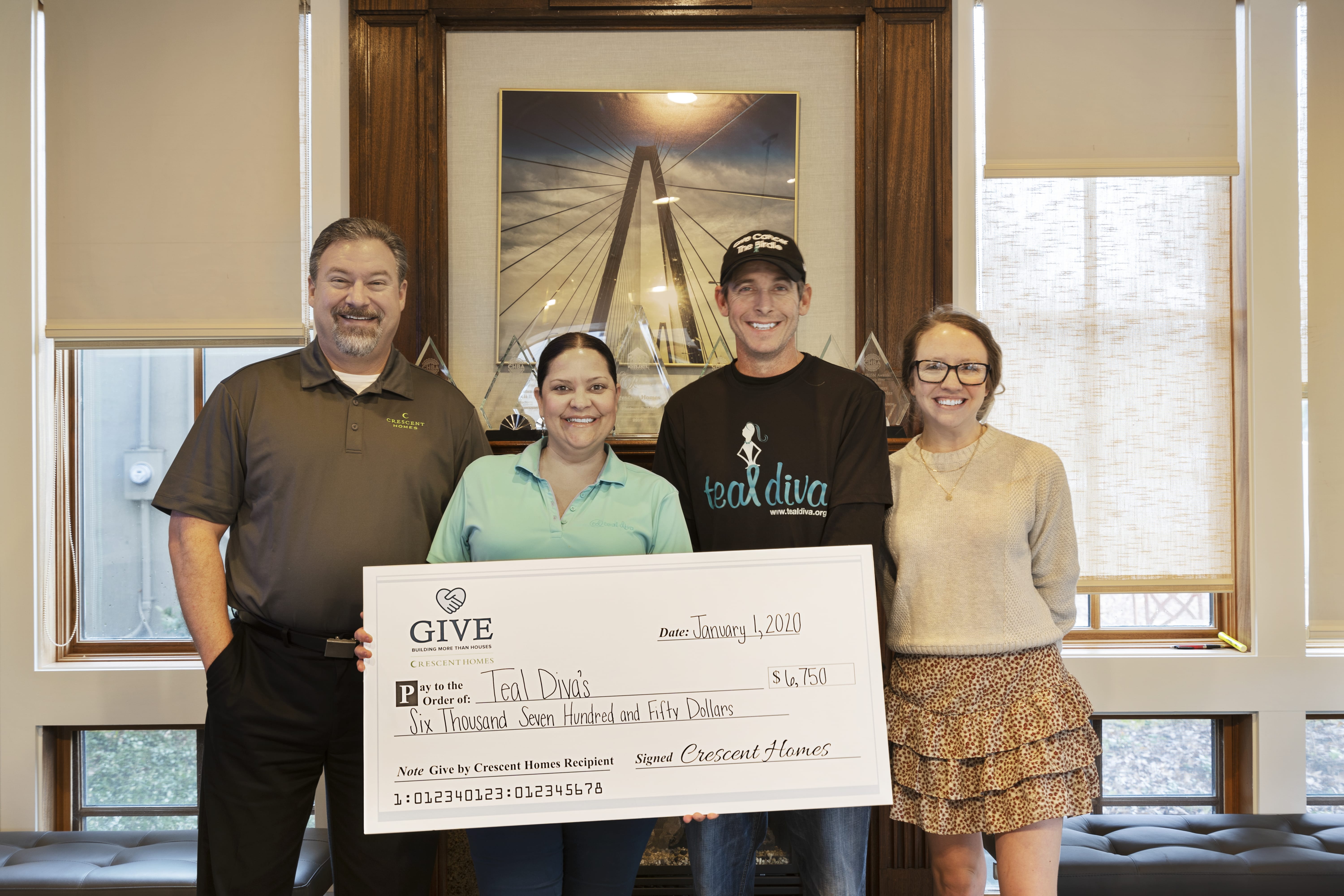 GIVE fosters connections between homebuyers and their local community, spreading awareness of local groups for good.
Through GIVE, we hope to introduce our homebuyers to a handful of local nonprofits working hard to better the Charleston community, planting the seeds of awareness.
-Ted Terry, Founder/CEO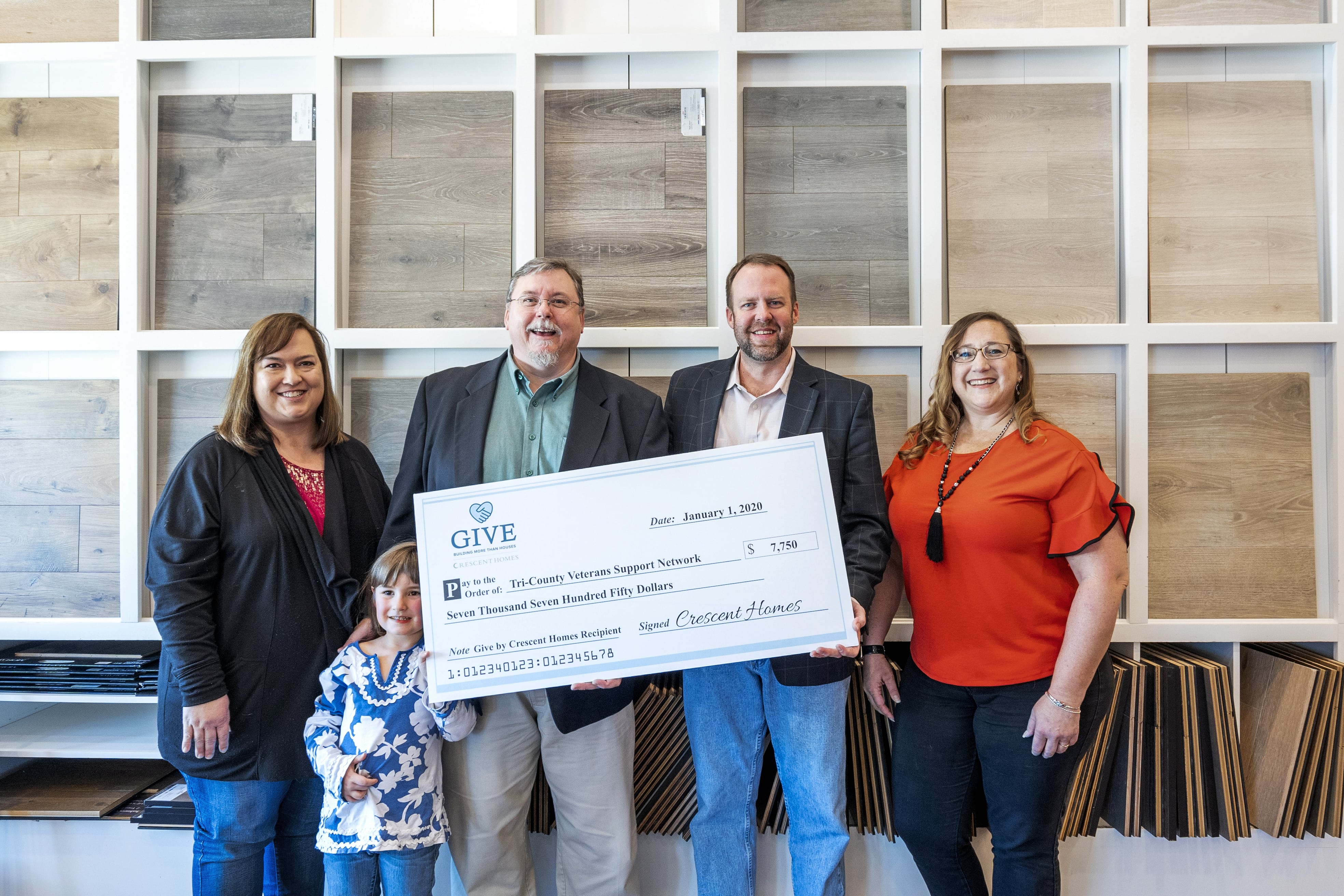 To be considered or recommend a nonprofit organization, please contact give@crescenthomes.net.
Learn More About GIVE