Crescent Homes Shares Top 5 Ways to Design Your Home Interior in the Classic Lowcountry Style
Lowcountry style is all about creating a sense of casual comfort with an element of relaxed sophistication. The beauty of this style lies in the ability to design spaces that are ideal for entertaining guests at a moment's notice while still maintaining an ease in functionality of any room. Crescent Homes, a premier builder of new homes in Charleston, SC since 2009, shares the top five design tips for creating a classic Lowcountry interior.
Timeless Open Concept – The open floorplan serves both function and classic design in a Lowcountry home. Often incorporating a covered porch or patio that can be opened by French doors, the open plan of the lower floor of the home is meant to capitalize on breezes for cross ventilation, but also to create the ideal flow for entertaining any number of guests.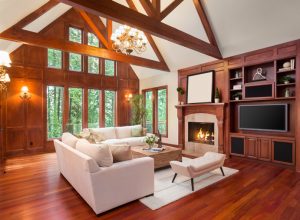 Shiplap Paneling –  Shiplap, typically used in a horizontal pattern, adds a beautiful textured wood-plank look to walls and ceilings creating an inviting, Lowcountry coastal or cozy cottage look in any room in the home.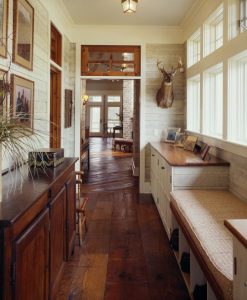 Charming Colors – Whether it's walls or cabinets, bright white is often a popular choice for paint in Lowcountry homes because it can be dressed up with any décor options such as wall coverings and rugs. You'll also find an array of choices inspired by the natural beauty of coastal living with pale or soft colors that invoke the colors of the beach, marshes, piney woods, sweetgrass, and more that add the perfect touch of casual elegance to your Lowcountry home.
Hardwood Floors ­–  A traditional feature of the first floor of any home, hardwood floors are considered timeless and never go out of style. Heart pine is a classic Southeast flooring choice and is well loved for its range of colors from rich amber to warm golden brown.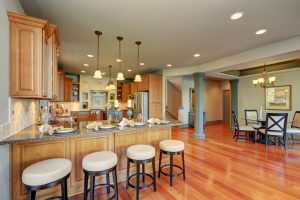 Outdoor Living – A sweeping covered veranda, patio or porch with stately pillars and beautifully designed railings are a signature feature of every well-designed Lowcountry home.  Often these are screened in and can be opened up with French doors that create a natural flow from indoor to outdoor living. As a favorite destination in the home, the furniture should be comfortable and inviting, often wicker or hardwood furniture look best with oversized cushions of colorful tropical patterns or neutrals that can be dressed up in any season works best.
Contact us to today at info@crescenthomes.net to find your dream Lowcountry Charleston, SC homes for sale.