Over the last decade, Charleston, SC has evolved into a food mecca that has produced its fair share of award-winning chefs and restaurants. But among the high-profile establishments, it never hurts to have a go-to restaurant that's casual and can accommodate every member of your family.
1. Indaco
Opened for business in 2015, Indaco serves rustic-style Italian fare that can be enjoyed indoors, or on their patio space looking out onto King Street. Both parents and kids can enjoy wood-fired pizzas, fresh pasta dishes, and several types of cured meats. Call ahead and Indaco can accommodate parties up to 100 people.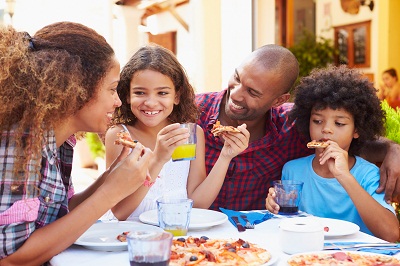 Tucked away, on the corner of Cannon and Coming Streets, Five Loaves Cafe serves up a contemporary American menu that uses local ingredients from trusted sources. The restaurant also has an impressive wine selection and communal seating available for larger parties.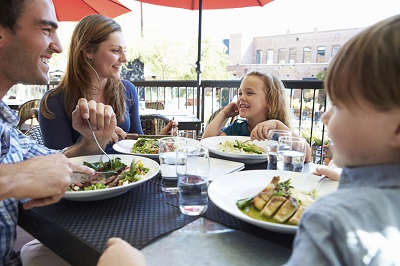 3. Magnolia's
A contemporary American-style restaurant on East Bay Street, Magnolia's has long been the go-to spot for college students and their visiting families. Magnolia's is the perfect place for a comfortable, intimate dining experience.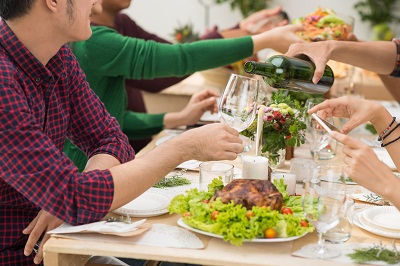 4. FIG
Long known as the go-to neighborhood restaurant on East Bay Street, FIG provides a "seasonally inspired" cuisine that relies heavily on fresh, local ingredients from local purveyors. With a laidback atmosphere, and exceptional service, FIG is a fantastic place for a special lunch or dinner for two.
Located on Savannah Highway, in West Ashley, Swig and Swine is a BBQ lover's dream come true. Everything from smoked ribs and chicken wings, to pulled pork and brisket can be found here. There is also plenty of parking and outdoor seating during the warmer months.
White tablecloths and plenty of large windows are the calling cards of this Mediterranean-style restaurant, found of the corner of King and Wentworth Streets. Open for brunch, lunch and dinner most days, as well as hosting live jazz nights in their upstairs space, The Mezz, Sermet's has a little something for everyone.
This Queen Street eatery serves a contemporary Lowcountry menu that is packed with regional favorites and a few things you may have never seen before. Open every day of the year, Poogan's has seating for up to 20 people or more, upon request. Be sure to catch them when they release their "Throwback Menu", rolling back the prices of all of their items to when they first opened back in 1976.
From West of the Ashley to Daniel Island, and beyond, Charleston, SC has a wide variety of eateries, dine-ins, gastropubs, and more to satisfy even the most finicky of eaters. Just take your pick, and be sure to come with a healthy appetite!
For more information about Charleston, SC, or to find out how you can call the area "home" with Crescent Homes, email us at info@crescenthomes.net.