Changing The Custom Home Game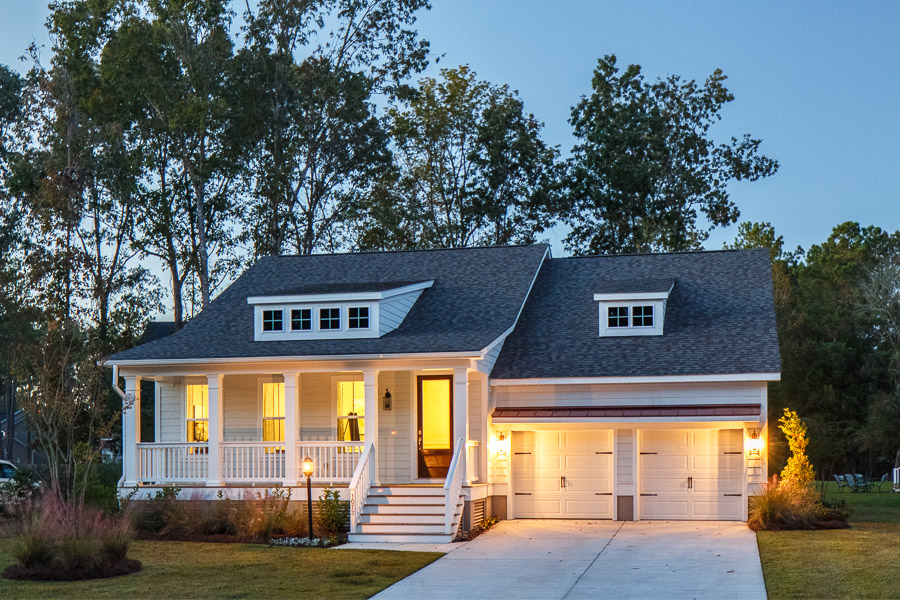 When it comes to building your dream home, there can be dozens of unforeseen obstacles and costs.  Before even putting pen to paper, there's the land acquisition, site preparation, permitting and more.  You will have to find and vet an entire team, from a realtor and architect to a contractor and loan agent. Managing such a large project can be stressful and time-consuming, and the entire process utterly unpredictable. Luckily, Crescent Homes has created a better, more cost-effective, way.
FLEX by Crescent Homes, the company's award-winning custom home division, takes the guesswork out of custom home building. With a team of professionals used to designing and building 300+ homes per year, FLEX can accurately determine both the overall cost and project timeline. From purchasing the land on your behalf to submitting plans for ARB permitting in your name, FLEX makes the process easy. Choose any one of the 54+ floor plans, then modify and customize to meet your needs. Our plans are incredibly flexible, enabling the homebuyer to essentially design a home truly tailored to fit their lifestyle.
FLEX offers 3 streamlined options for your new custom home:
1. We can purchase a homesite for you in your desired located anywhere in the tri-county area. We will build this into the final purchase price so that you only have to qualify for a single, traditional home loan.
2. If you already own property or wish to purchase your own land, we will design and build your dream home on your existing homesite.
3. We have many stunning FLEX custom move-in-ready homes in established communities and infill locations throughout the tri-county area, in highly sought after locations. These gorgeous homes are outside of our Crescent Homes communities and include many premiere builder upgrades. View Homes
The best part? Our FLEX representative provides weekly updates and available to help in any way. With a background in architecture and interior design and experience in both traditional new home sales and regional building, Flex Sales Agent Megan Marten is a wealth of knowledge and understanding. She acts as the point of contact for new home buyers from the very first call to the day you move in. Megan can help you navigate the process and answer questions along the way, ensuring your needs are met.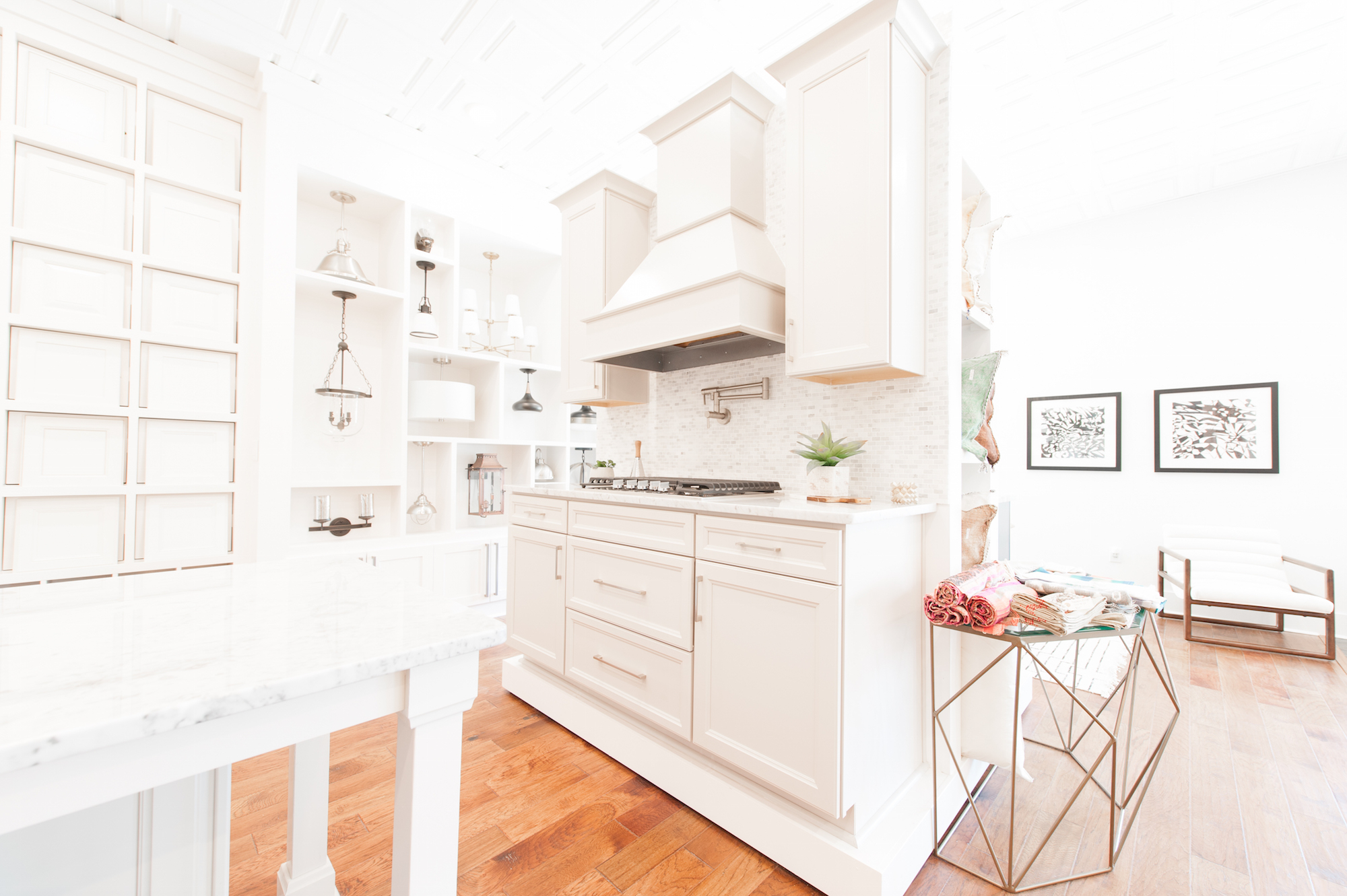 We sat down with Megan to break down the FLEX process:
How is FLEX unique?
"FLEX was created out of a void in the market; it's truly something nobody else is offering. The number one goal is to streamline the custom design process. We will purchase the lot on behalf of the buyer, we have an architectural designer and land development expert on our team, we have special relationships with preferred lenders. Everything happens under one roof. The Design Collective is home to the entire FLEX team and an interactive showroom for selections. We will literally check every box along the way."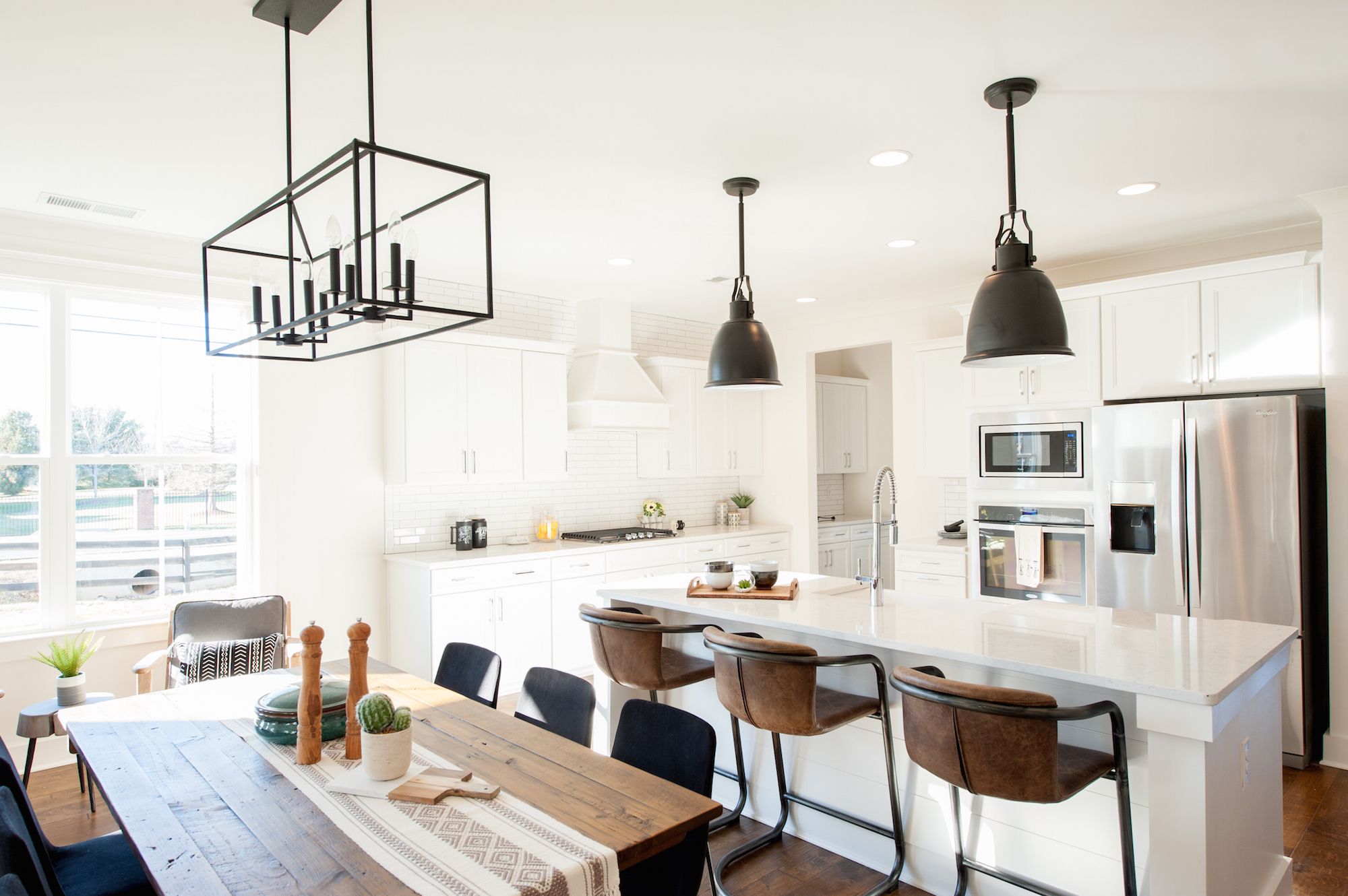 How does the FLEX program differ from a traditional new home sale?
"With FLEX, a buyer can build a brand new home anywhere they want in the tri-county area. Often, one seeks the charm of an established neighborhood, but doesn't want to lose the modern functionality of a new home. Updating old plumbing, expanding closets, etc. can become quite expensive. FLEX offers the best of all worlds. Take any of our over 54 floor plans and move things around. FLEX offers much more flexibility and customization than typical new home construction."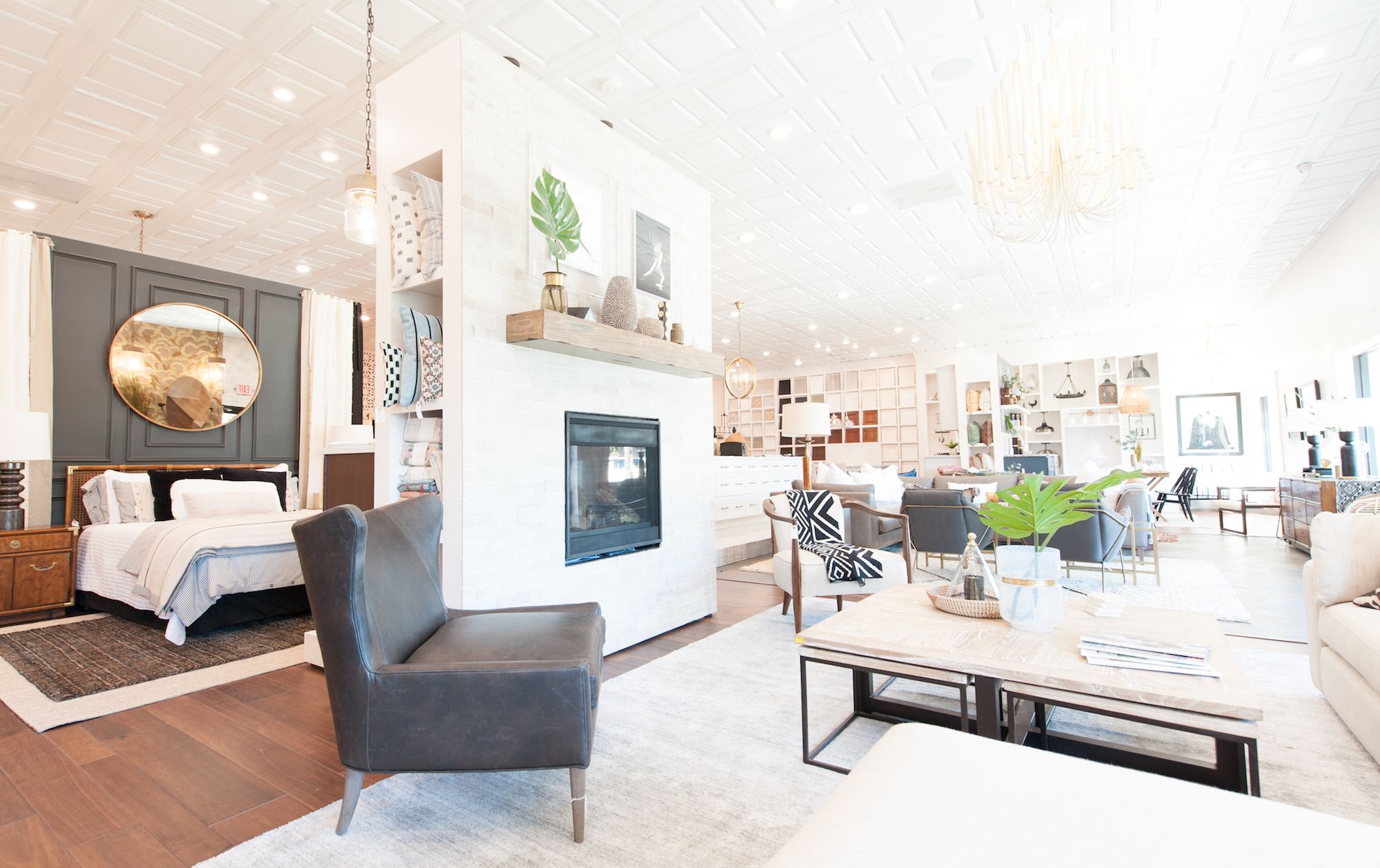 What are the benefits to choosing FLEX over an entirely custom home?
"The whole overwhelming feeling is gone: Where do I start? Who do I contact? With FLEX, we have every professional at our fingertips, and we bring the experience and purchasing power of Crescent Homes. By purchasing the homesite and building the home on your behalf, you can close with a single, traditional loan. This opens up the potential for many more buyers to qualify. However, we can also build on your homesite.
If you were to buy your own homesite and try to hire a custom builder to facilitate the process, you are at the mercy of their pricing. Because of our volume, we are able to procure better relationships and prices than a traditional builder, and can offer premium finishes at an affordable price.
We also do extensive due diligence and research in purchasing and estimating up front, so that you can see the final purchase price before breaking ground on your homesite For anyone who has tried to build a home on their own, this is a huge source of relief. Leaning on the Crescent Homes production team, we can predict and streamline the process, so that we stay on schedule and on budget, and our preferred lenders make the loan process more affordable."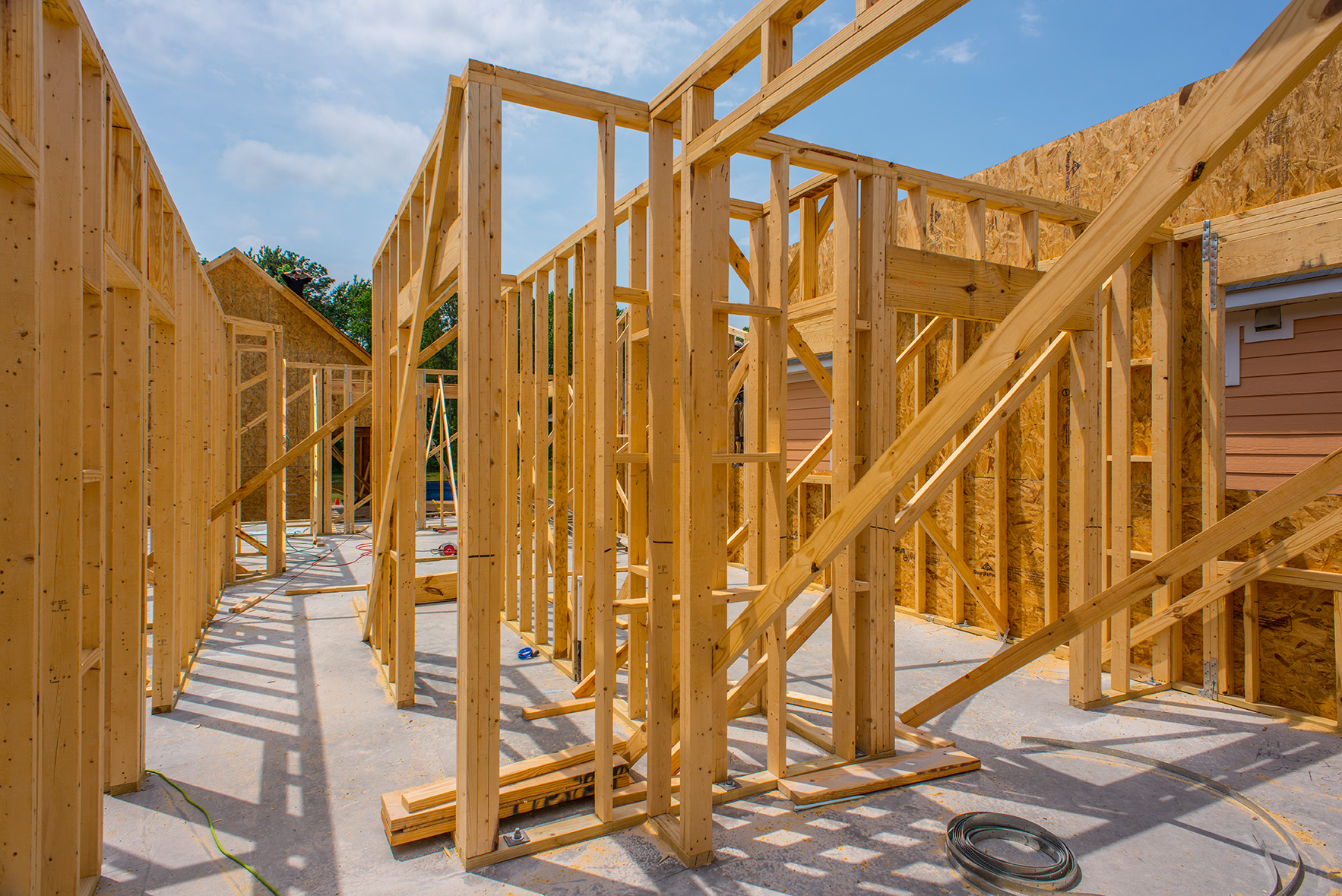 What can a potential FLEX customer expect? Walk us through the process.
"Before your first meeting, our FLEX Director puts eyes on your homesite. He determines how suitable the land is for development, what needs to be done to get the foundation in and what kind of lot premium may need to be considered. We then are prepared for your first meeting with this insight and can then set expectations. We consider the lot price, site premium, price of house, and the structural and design finish options to provide an accurate estimate of the budget.
Our next step is a due diligence period. While our land and development experts confirm foundation needs, our Architectural Designer will work with you on design. By end of the 45 day period, we will have a complete set of plans to submit to the ARB for permitting. We will present the final purchase price along with the final set of plans.
Once ARB approval and permitting comes through, we break ground. We schedule a Pre-Construction Meeting with the buyer, builder and entire FLEX team to go over all options and structural changes, making sure everyone is on same page. A Pre-Drywall Meeting occurs once the framing is complete and HVAC is in, allowing buyers to walk the house with the builder and understand how the home is wired and what is going on behind the drywall. The final Buyer Orientation Walkthrough is the builder's opportunity to explain how the home works and where everything is.
Throughout the entire process, your FLEX representative remains your point of contact. We will have a weekly call with the builder to update you on the progress and answer any questions along the way."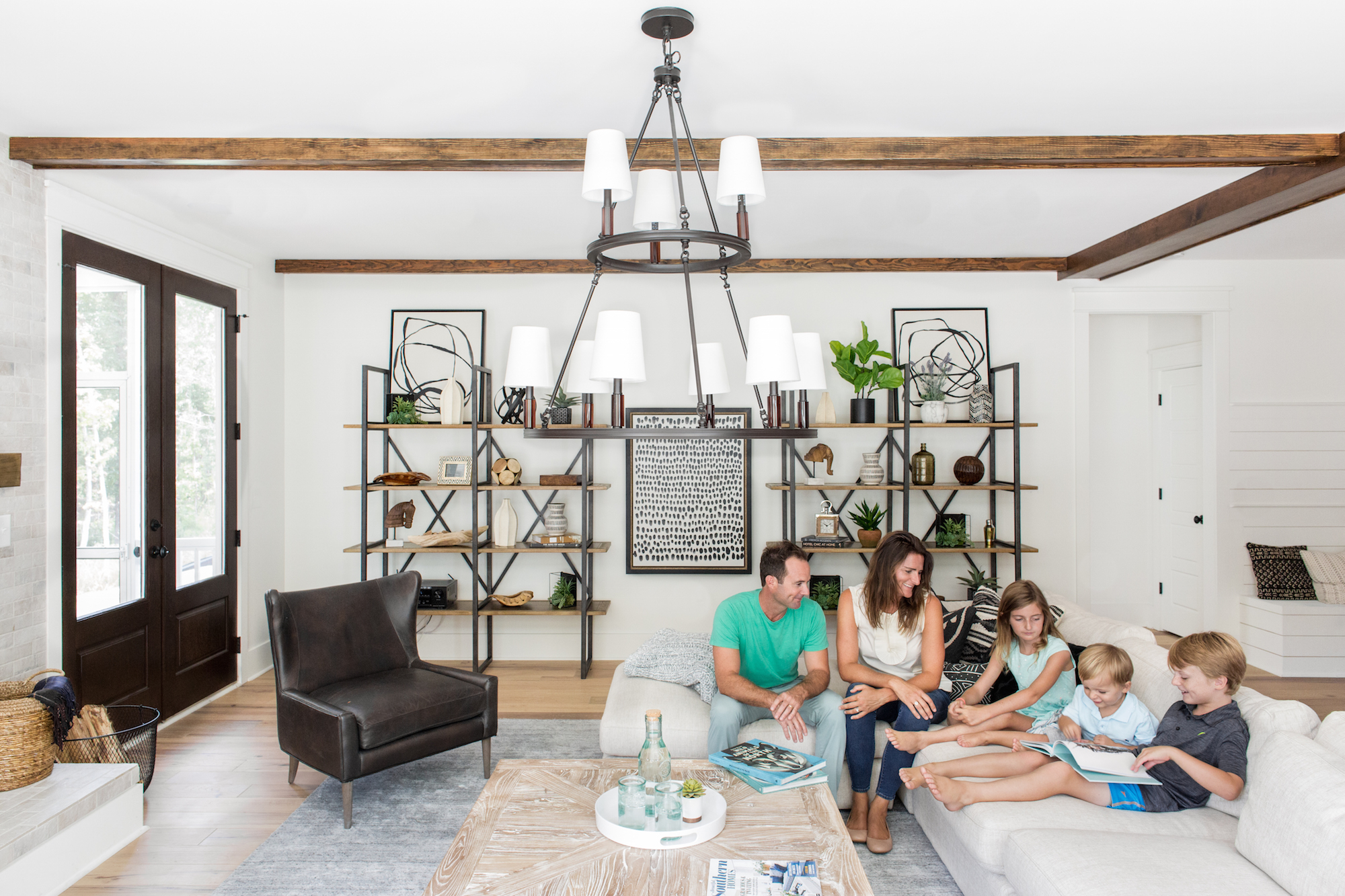 FLEX by Crescent Homes was recently recognized by the community, who voted us Best Custom Home Builder by the Post and Courier's Charleston Choice Awards and Best Custom Home Builder by the Charleston City Paper. With our reputation for quality building and excellent customer service, it's no wonder more and more customers are building their dream homes with FLEX.
Contact Megan to learn more about FLEX and start designing your new custom home today!
843.670.4902
Megan.Marten@crescenthomes.net
1510 N. Highway 17, Mt. Pleasant, SC 29464