Expert Tips To Brighten Your Home
Designing your dream home? Don't forget the lights. Designer lighting and a thoughtful electrical plan can elevate your new home's design and complete any look. Jesse Vickers, principal designer of JLV Creative and our in-house interior designer at the Design Collective provides professional advice on how to perfectly plan your new home's lighting: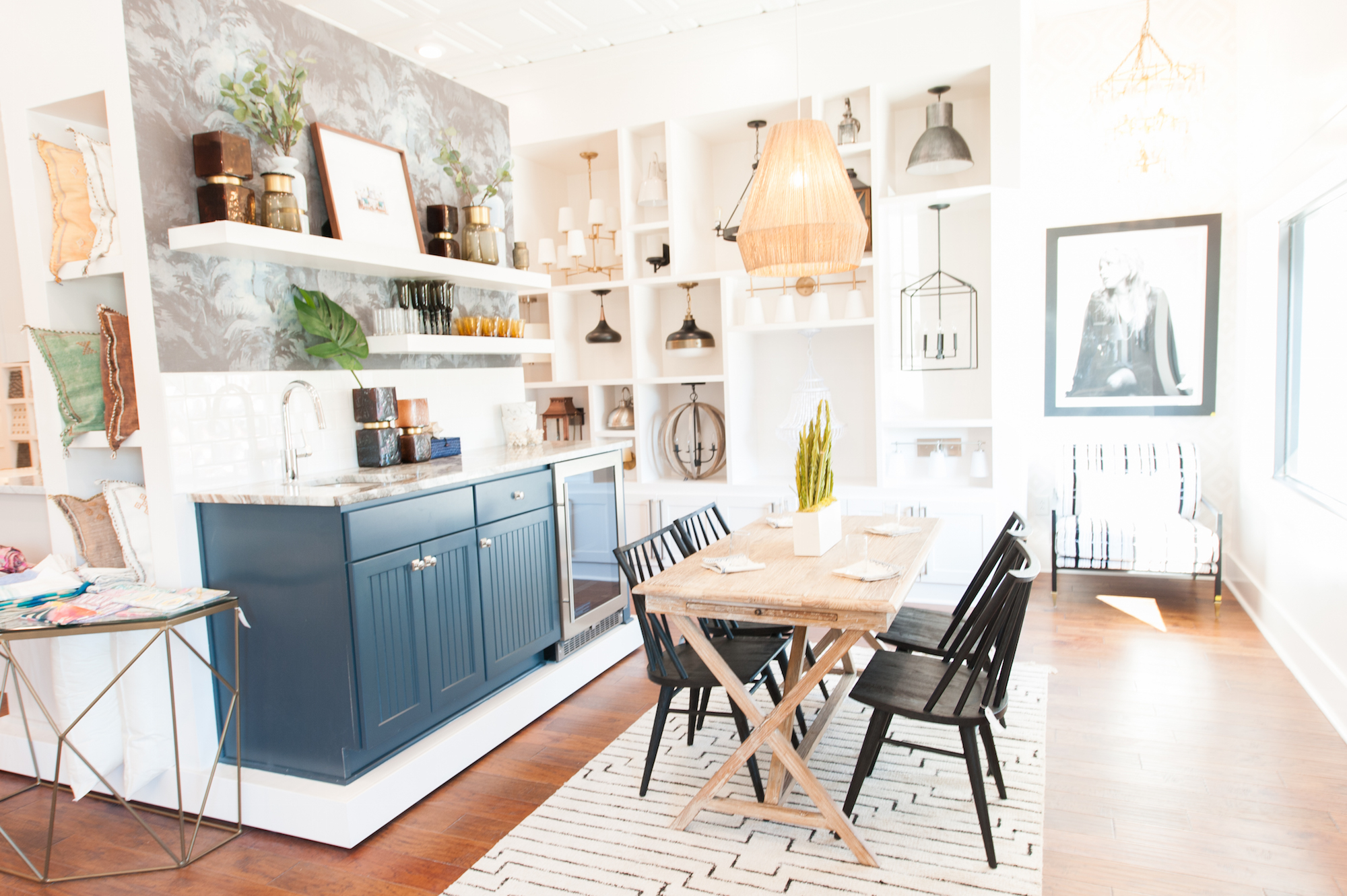 Start With A Plan
When beginning the building process, first consider the electrical plan to see what adjustments you might want to make for your lifestyle. Often, we assume the architect/engineer has already laid out a plan that would work best with the space, but this does not account for personal taste or functionality. For example, a master bath may have an overhead vanity light shown on the electrical plan, but perhaps you had your heart set on wall sconces mounted on either side of the mirror or interesting pendants over double sinks. This needs to be established early on.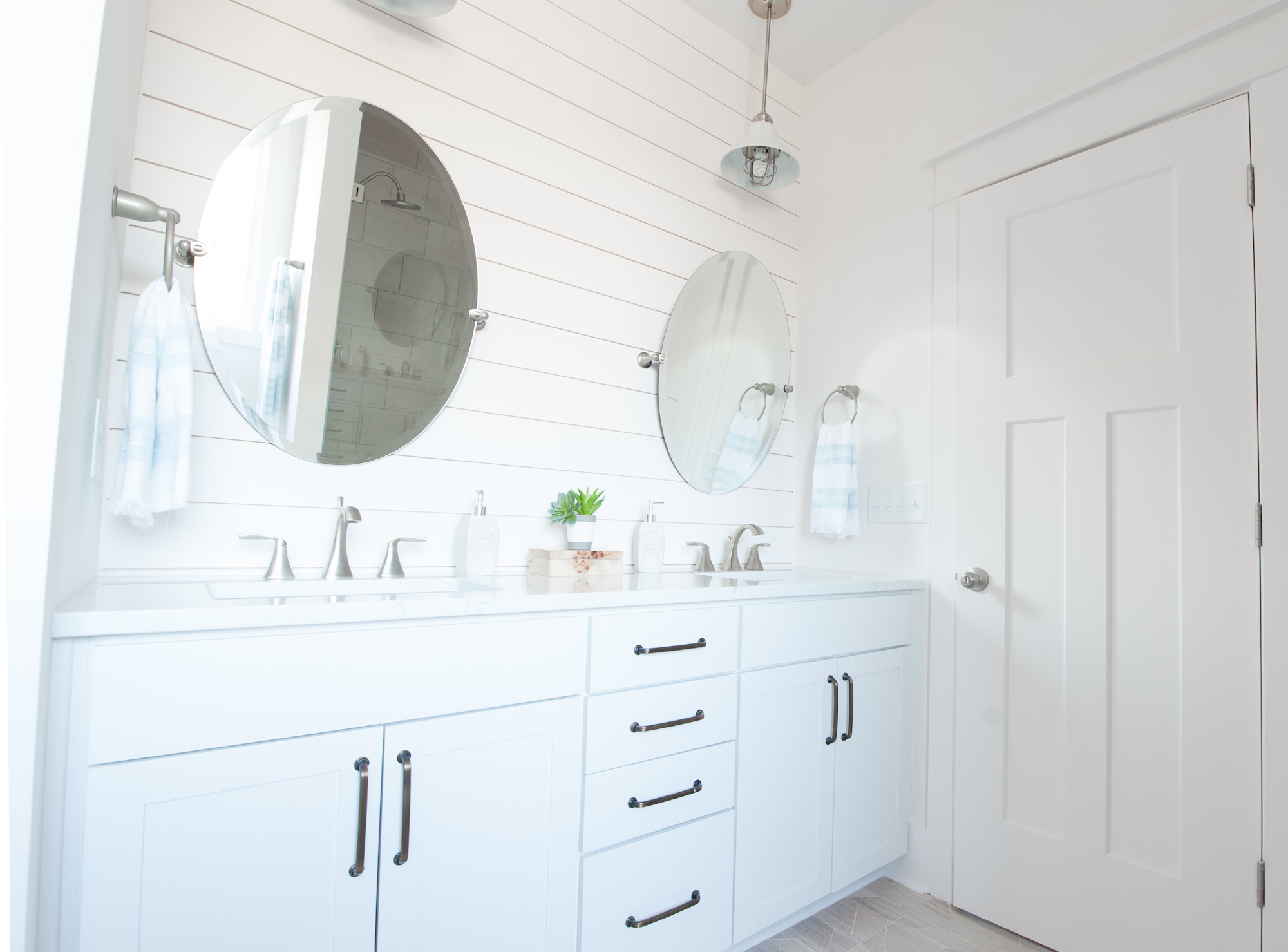 Recessed Cans and Wall Sconces
Most standard electrical plans specify flush mount lights in common areas like hallways and bathrooms. Enhance your home's look by replacing these with recessed cans on a dimmer switch, instantly giving the space more light and flexibility. Further, adding sconces in unexpected places creates a thoughtful, polished look to any room. Try them in the bedroom, around the fireplace or in the kitchen.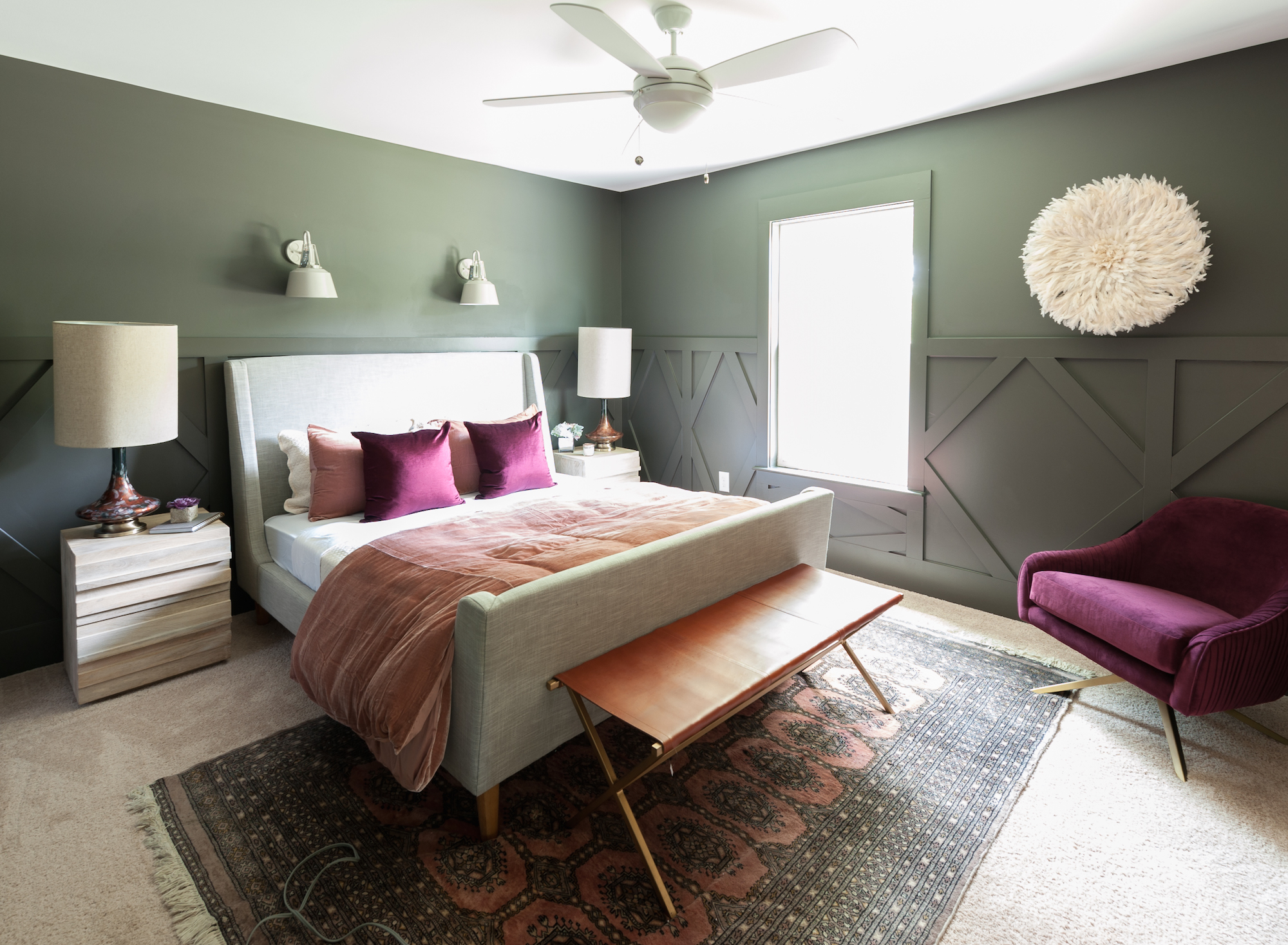 Go With The Flow
If you have an open floor plan, it's important to be sure the lighting flows with the space. This is not to say that all lighting need be from the same collection, but there needs to be some common ground that will unify the lighting in an open space.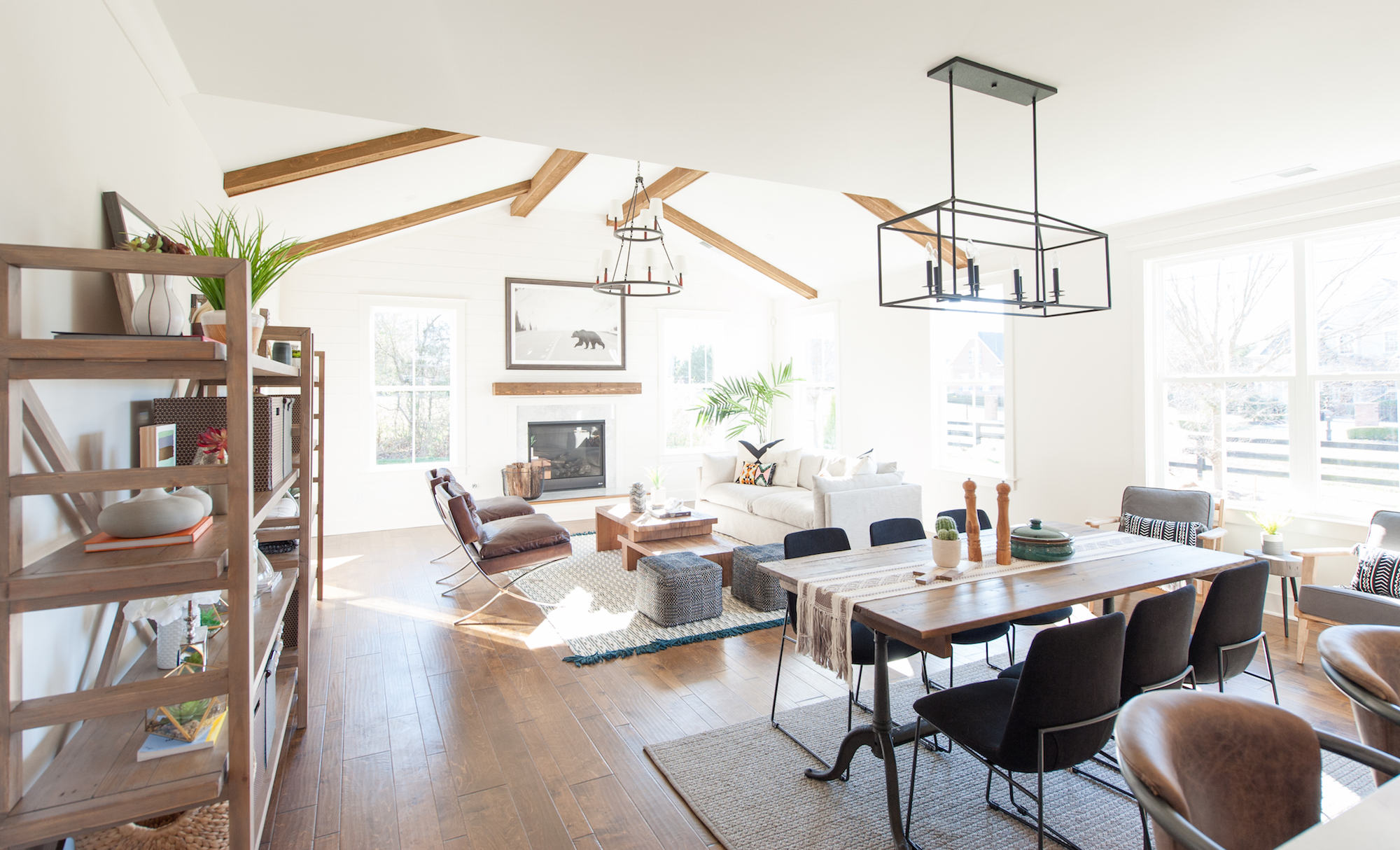 When It Comes To The Foyer, Size Matters
Your entryway will establish your style to anyone entering your home, and custom lighting can make a statement. The size of the space is key to selecting both the size and quantity of fixtures. Some foyers and entry hallways have lower ceilings but are quite long, providing a great opportunity for multiple flush or semi flush mount decorative accent lighting fixtures. A two story space calls for a very tall fixture to compete with the height of the space.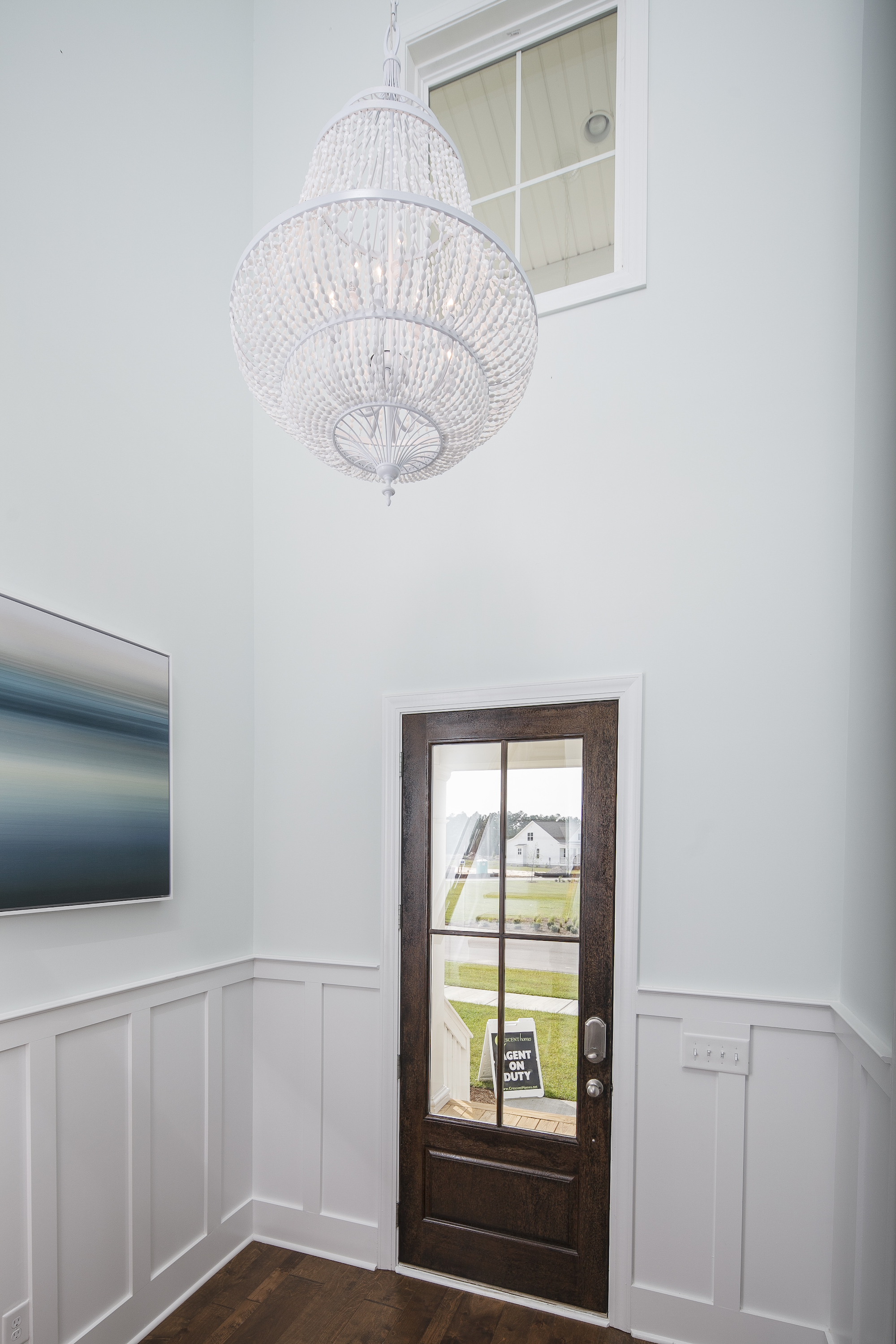 Upgrade Your Bathrooms
Don't be afraid to change up lighting placement in a bathroom. Try sconces or pendants on either side of the mirror, or a pendant overhead instead of simply relying on overhead vanity lighting. For a sophisticated (and glamorous!) look, consider a decorative fixture above a stand alone tub.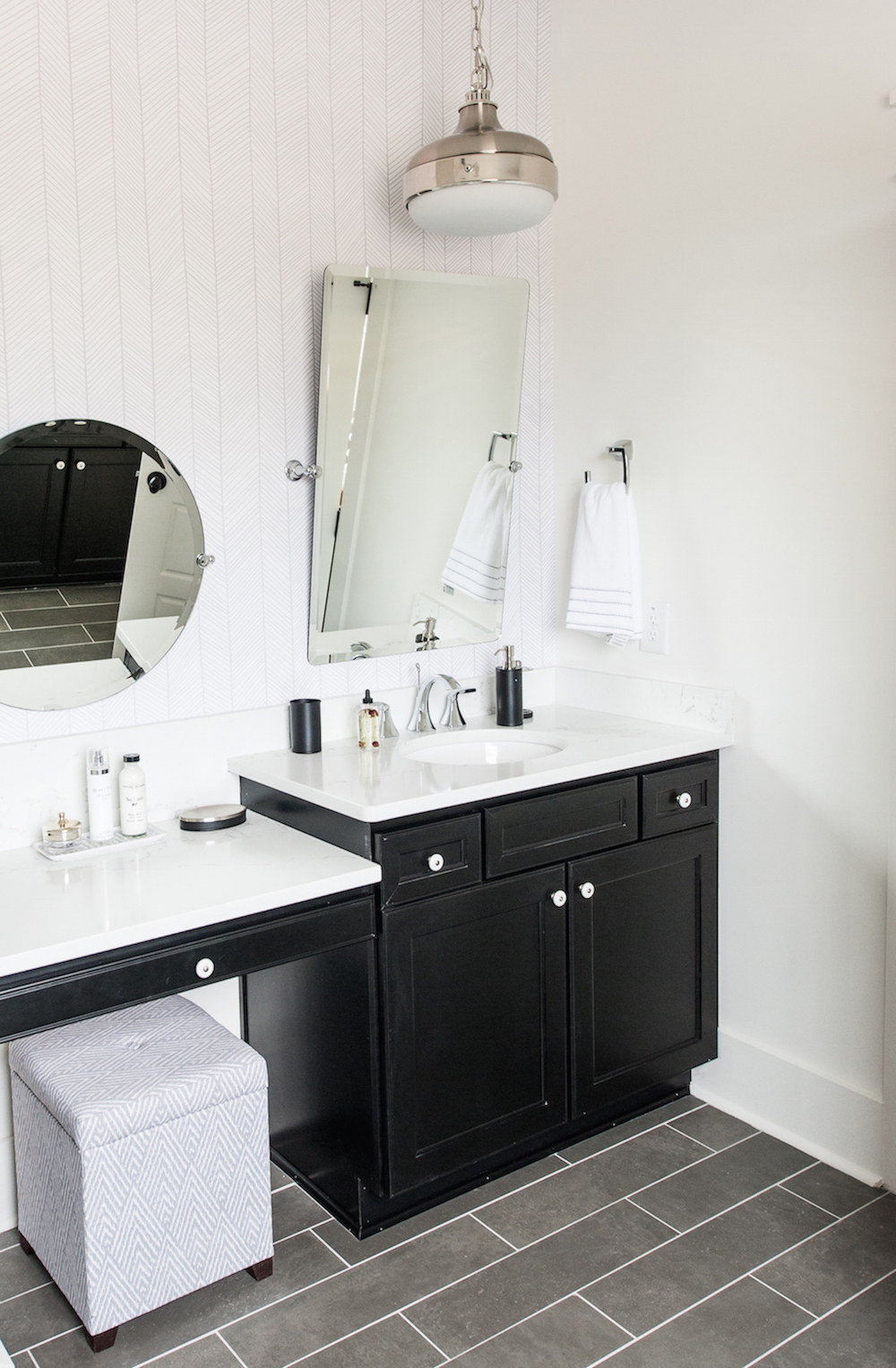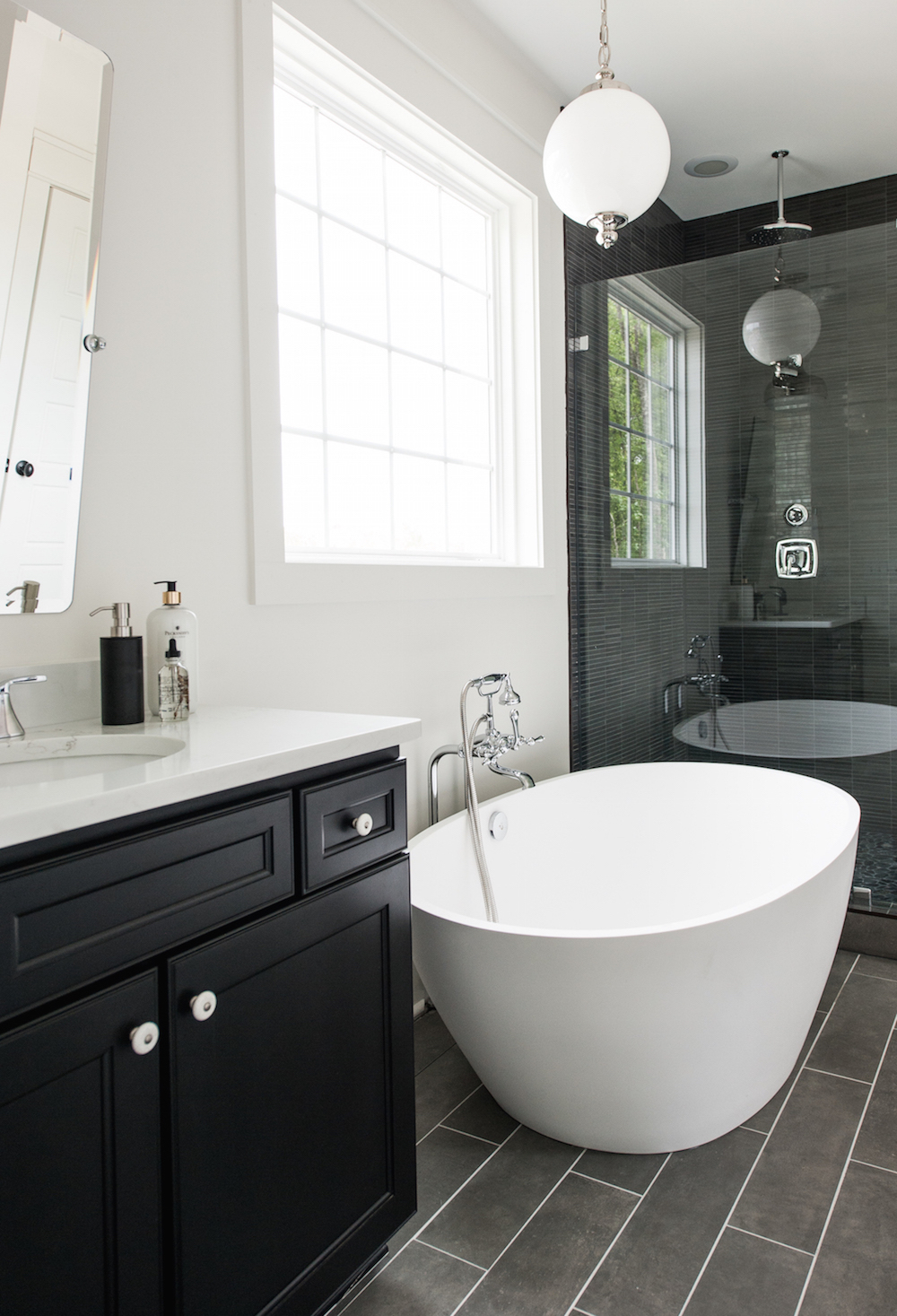 Add Drama To The Dining Room
For a more dramatic effect, select more than one pendant over your dining room table. Including a dimmer allows you to adjust the room's glow throughout the evening and cater to any style event.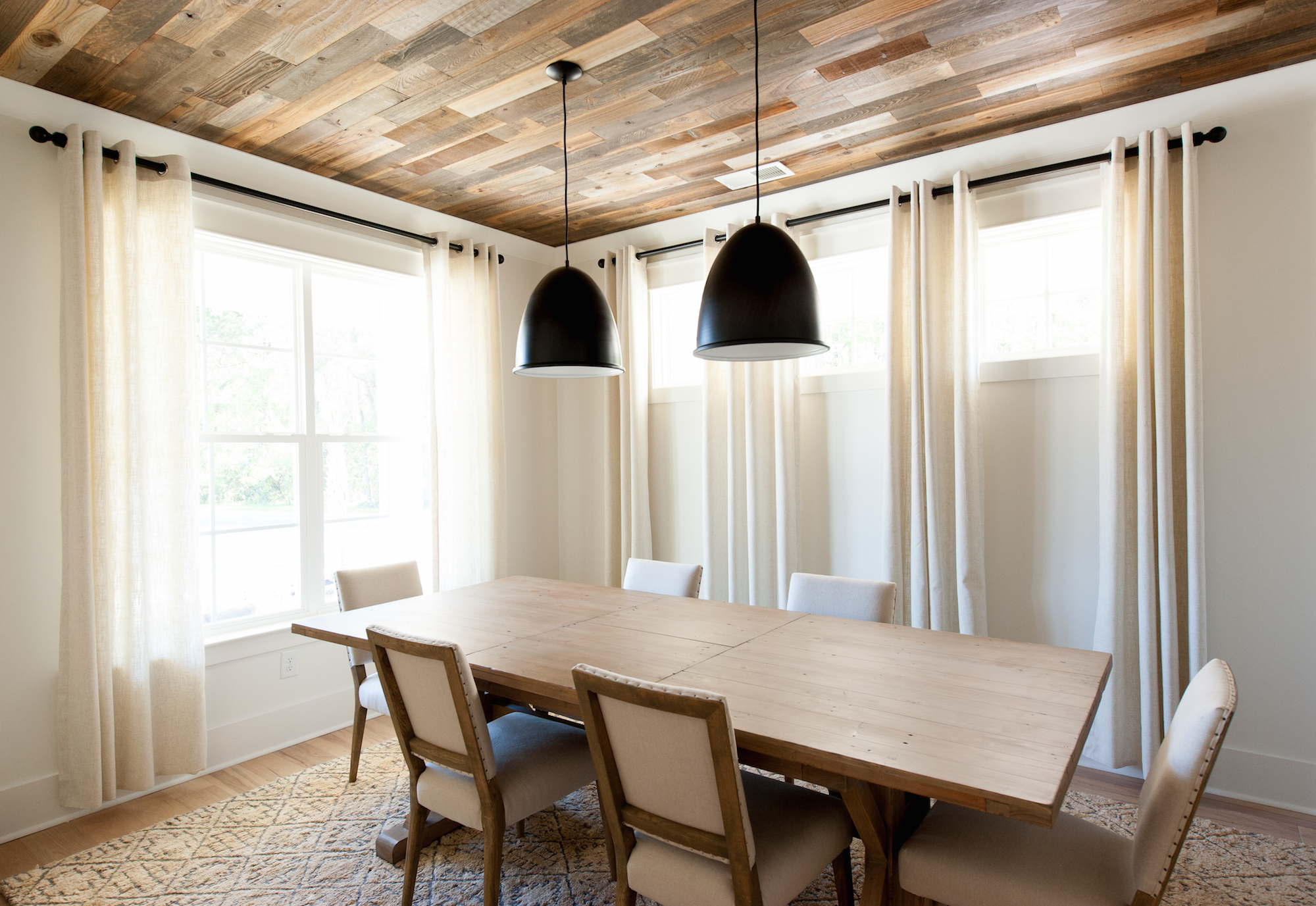 Add A Showstopper To The Living Room
Love a ceiling fan? Stick one in your bedroom. When it comes to your living room, consider a statement piece to carry your interior style in a place your guests will see it. Work with the size of the space and keep with your home's aesthetic.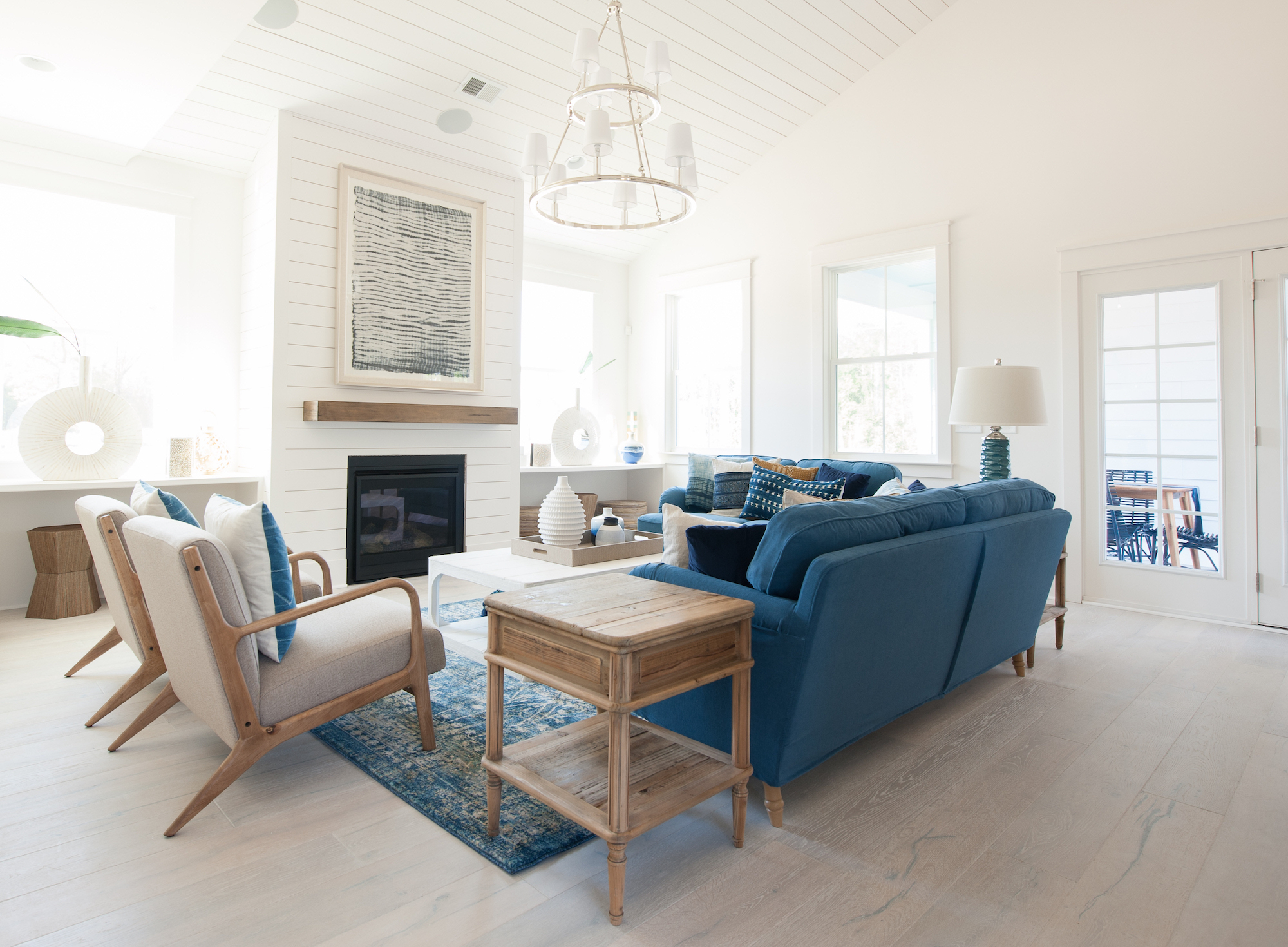 Whether you are ready to build your new Crescent home or are simply in the market for a few designer lighting pieces, stop by the Design Collective today. Jesse can provide full service or à la carte design assistance to all Crescent Homes customers, or simply shop her unique lighting finds available for purchase within the space.