Trends in Bathroom Design
When designing your new custom home, don't let the bathrooms be an afterthought. These necessary spaces deserve the same care and consideration as the rest of the home. With the hundreds of customization options available to Crescent Homes customers, your new bathroom can reflect your style and taste.
At Design Collective, Crescent Homes customers work with JLV Creative Selections Specialists. We've partnered with the Charleston-based interior design firm in order to provide our customers with an elevated level of design assistance. Principal designer Jesse Vickers is available to provide interior design services at any level or price-point. Below, she offers her expert advice on how best to design the ultimate custom bathroom to suit your needs and taste.
1. Rethink Your Walls
The days of wallpaper vs. paint are long gone. Often the smallest space in a home, a bathroom is an excellent place to flaunt your design style. Bright colors, bold prints and dramatic artwork can make a strong statement in a bathroom of any size. Jesse takes it even further, suggesting tile as a design aesthetic for your walls.
"Don't be afraid to tile an entire wall! It can look fantastic and is easy to clean. This can be especially cute in a youthful secondary bathroom," she explains.
Going for a coastal lowcountry look? Jesse recommends shiplap as the perfect Charleston element to achieve a beachy vibe in the bathroom:
"Shiplap the entire bathroom if you really want to make an impact!"
Not to worry if you're keeping it more conservative. "Shiplap on a vanity wall is a perfect small touch of pizazz and creates a designer look," suggests Jesse.

2. Play With Patterns
While the bathroom does not offer a wide variety of interior design in terms of furniture, adding a subtle pattern to the floor tile can achieve whatever look you are seeking. Warm up a sterile palette, create an artistic focal point, or add a surprising element through floor tile.
"Try laying floor tile in a herringbone pattern to create visual interest," suggests Jesse.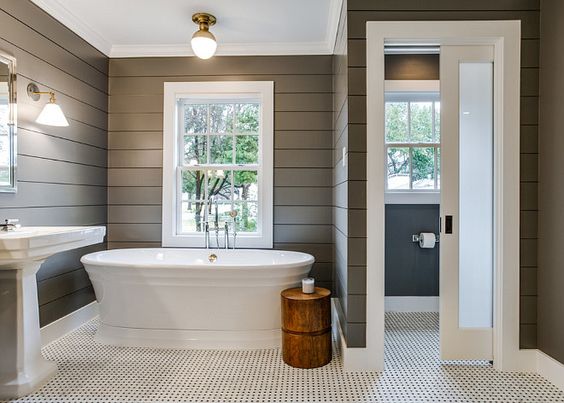 Jesse explains that Retro Round penny tile are once again on trend for those seeking a high design touch.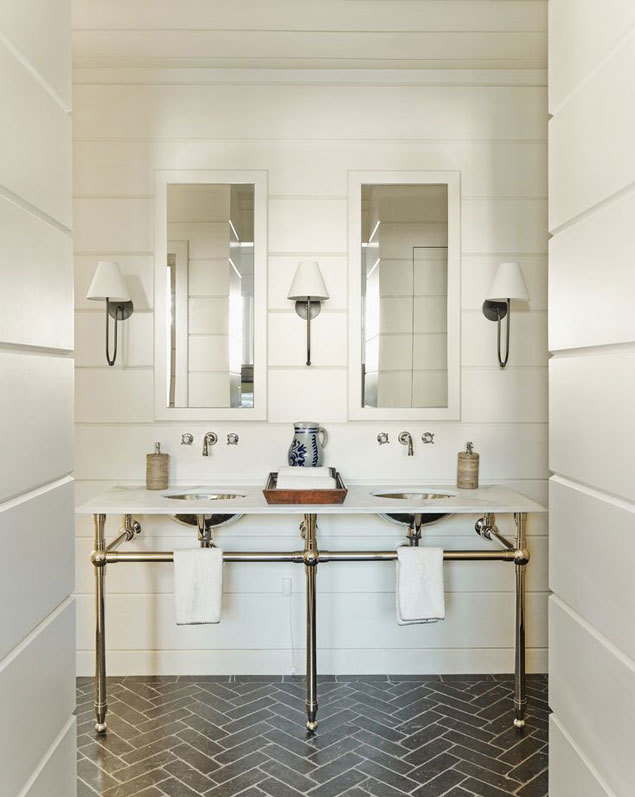 Inside Tip: "Laying tile in an interesting way can make a less expensive tile seem really high end and innovative," confides Jesse.
3. Be Consistent
No matter how small or insignificant a bathroom may seem, it should carry on and even enhance the rest of the home's look. Your Crescent Homes custom home is uniquely you, and the bathroom is no exception. From colors to trim, the style can match or complement the overall aesthetic at every level.
For example, Jesse recommends a solution of the crisp, distinguished look of hardwood floors:
"To continue the look from your hardwoods in other rooms to your master bath, opt for a wood inspired tile. It is practical for damp areas and quite stunning," she says.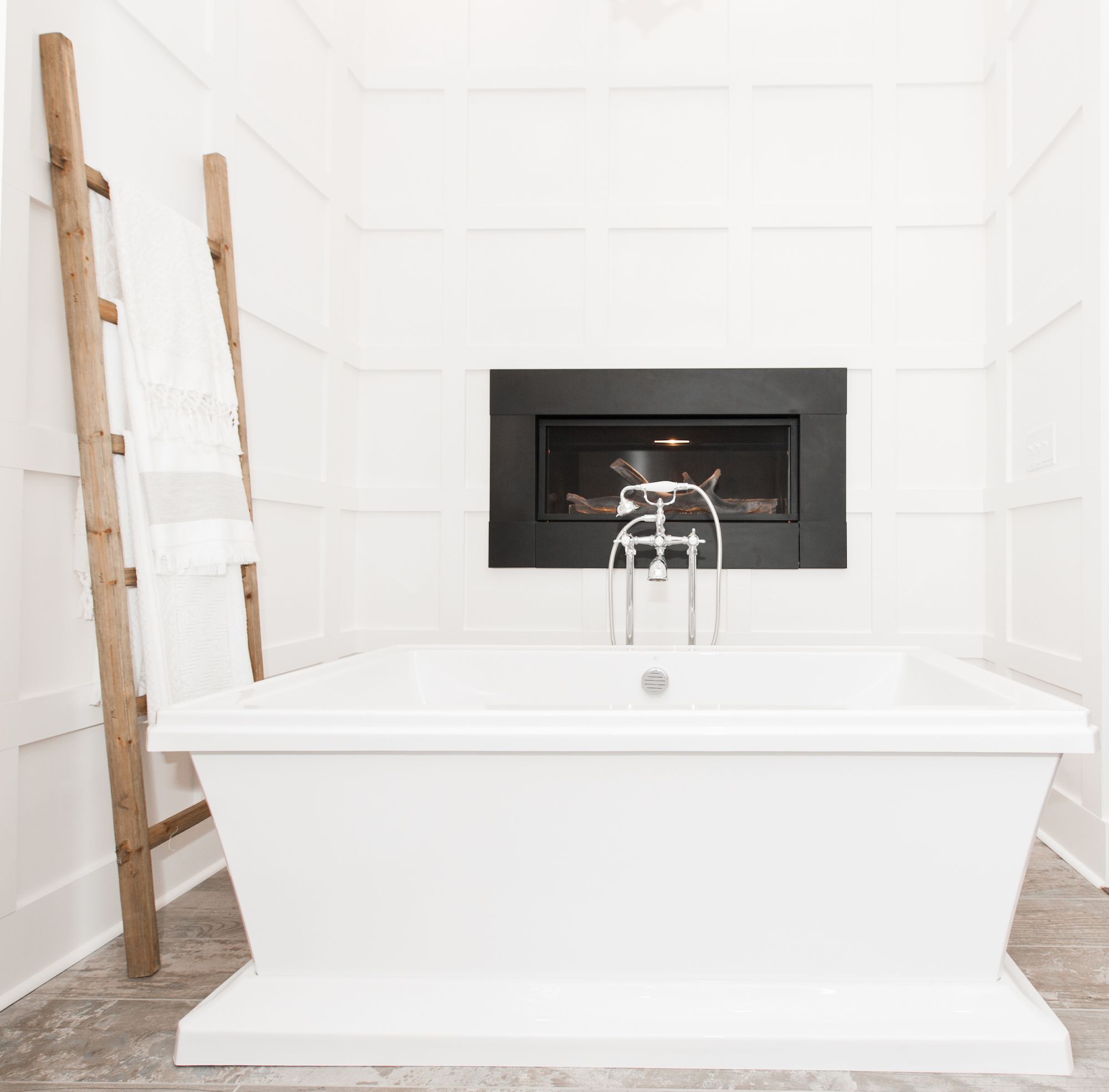 Whatever your bathroom style, Crescent Homes and JLV Creative can help you customize the room to create a stunning space. Stop by Design Collective or contact Crescent Homes today to get started designing your new custom home.