The Best Countertops for your Kitchen
Start with the kitchen. It should be embroidered on a pillow somewhere. When it comes to designing a new custom home from scratch, start with the kitchen. As the heart of your home, it's where most of the gathering will take place. The most utilitarian room in the house, it can also define a home's personality. And within a new kitchen design? Start with the countertops.
Your countertops are where the action happens. It's where people look. Large and necessary, countertops deserve careful consideration when designing your custom kitchen. There is a lot of information out there about granite, marble and quartz, so we've broken it down for you. Choosing the right countertops for your needs is as simple as asking yourself a few questions.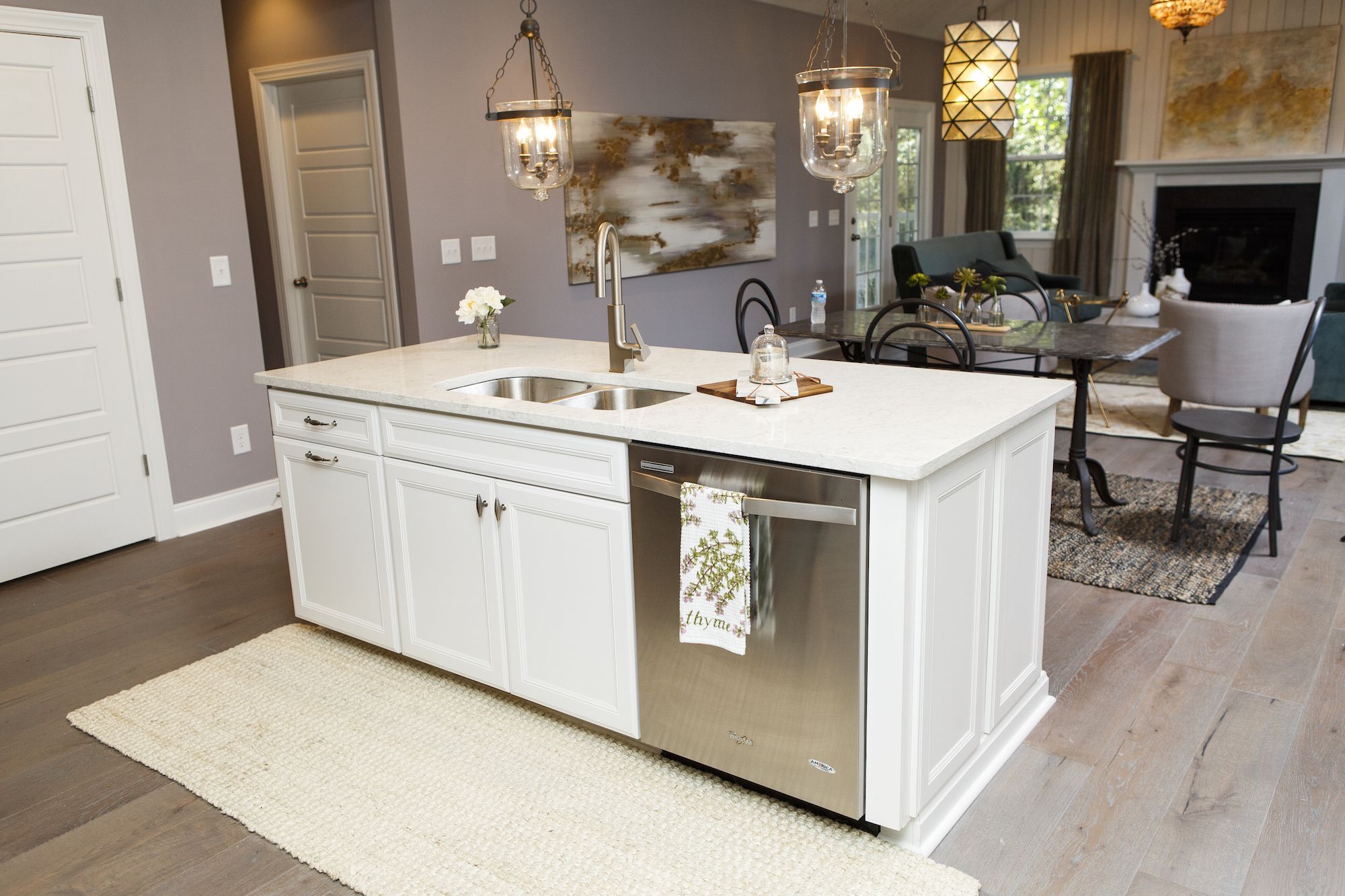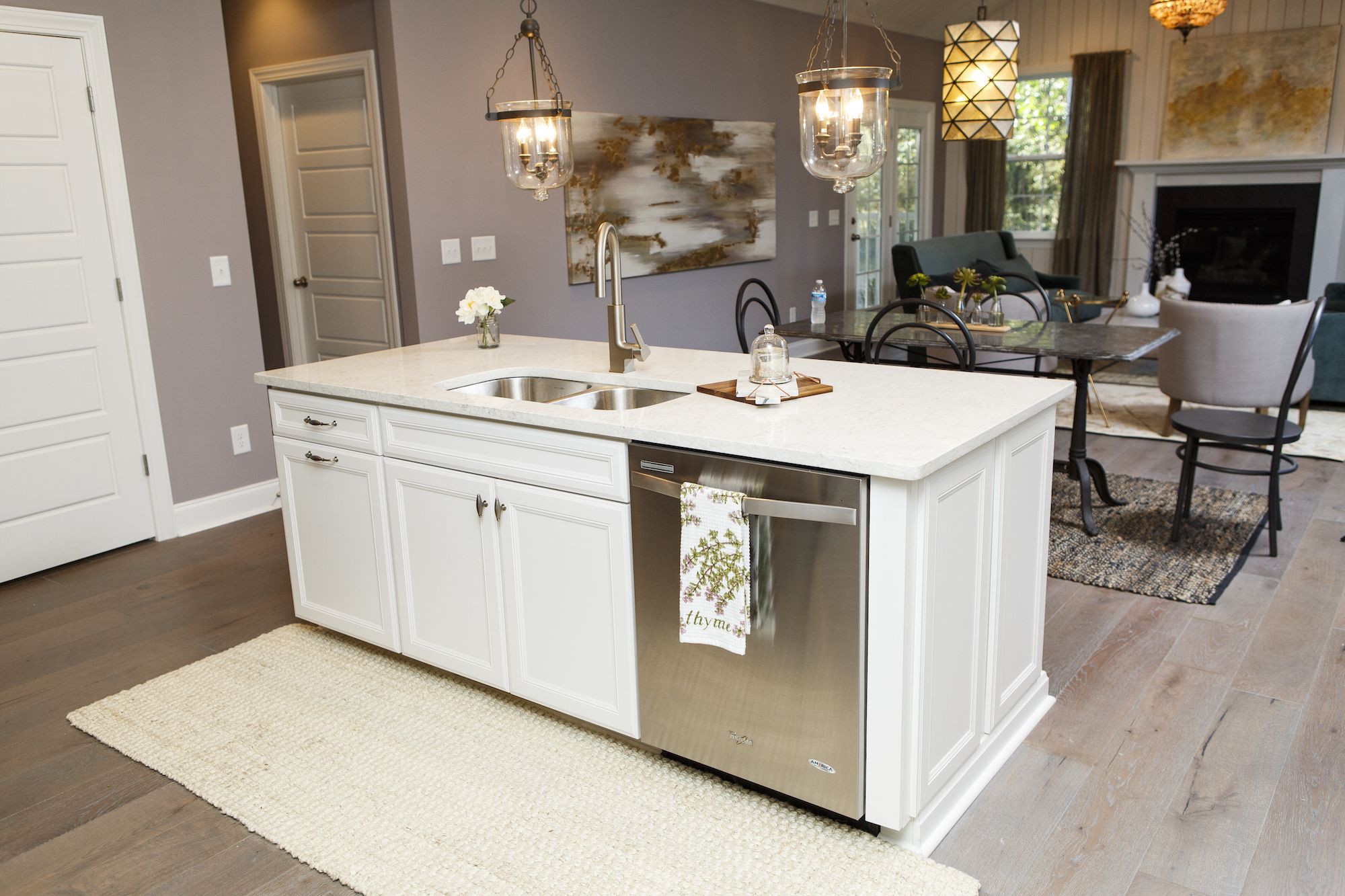 Question: Are you a frequent cook who needs a space to chop, rinse, cool and mix? Ie. Will your new kitchen counter see a lot of action?
If so, consider granite countertops.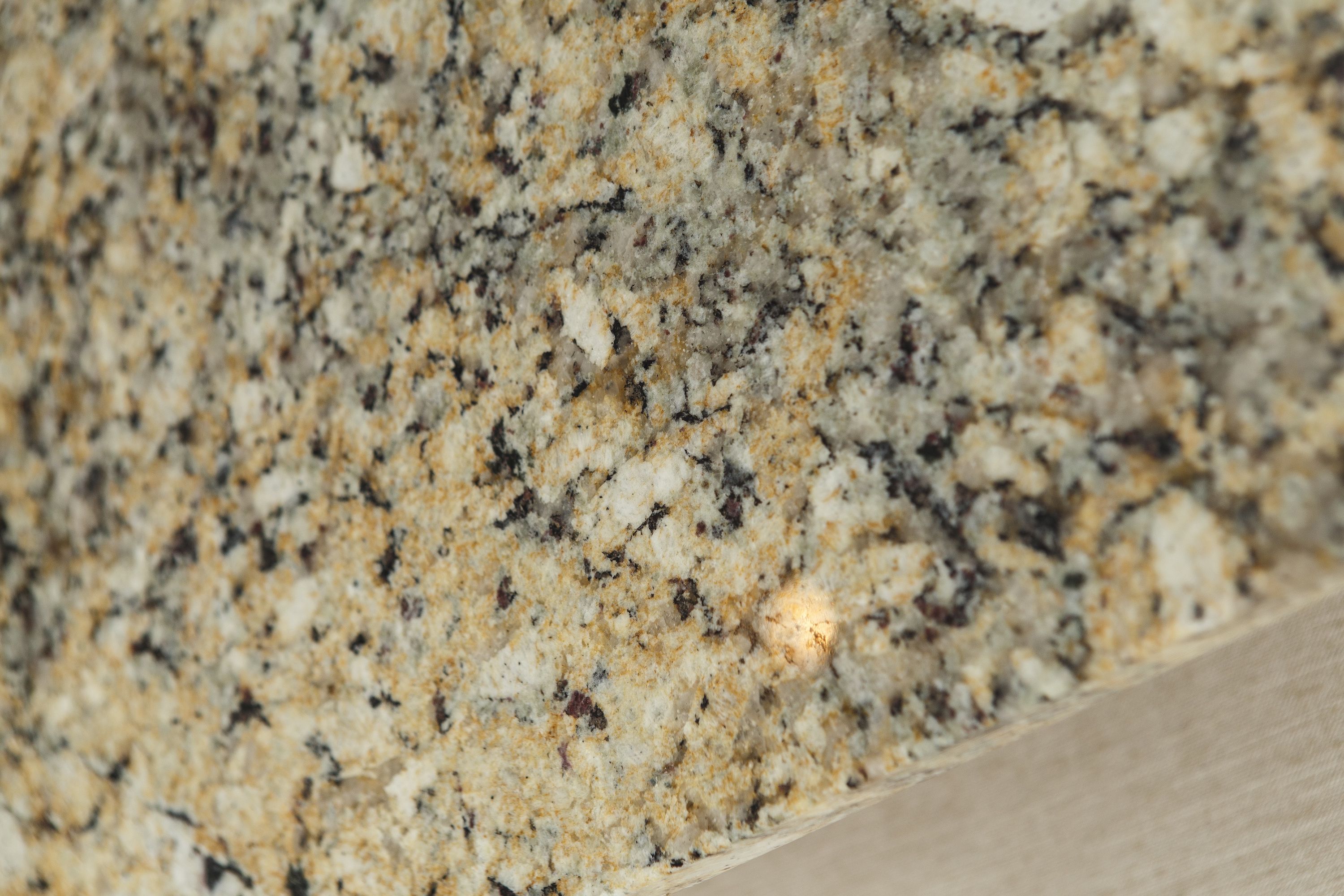 Granite
Granite is a natural, porous stone. An igneous rock made from grains of compressed quartz, feldspar, mica and other similar materials, it is cut in its natural state and polished so that the final product has a natural, organic look. Every Crescent Homes semi-custom home comes standard with granite countertops.
Why We Love It: Harder than marble, granite is incredibly strong and durable. It's the hardest natural countertop around. You can't chip, scratch or ding it. It can withstand heat and resist water marks. Because it is a natural stone, no two pieces are the same. It won't fade or become discolored.
Why We Don't: As a porous material, granite requires a sealant applied annually to keep liquids from seeping in and staining the material, and protect against bacteria growing within the nooks and crannies. Further, as a natural element, there are fewer color options.
Most Popular Colors: Dallas White, Giallo Fiesta, Giallo Neopolen and Giallo Ornamental
Question: Do you value high-end design in your new kitchen?
If yes, you are looking for marble.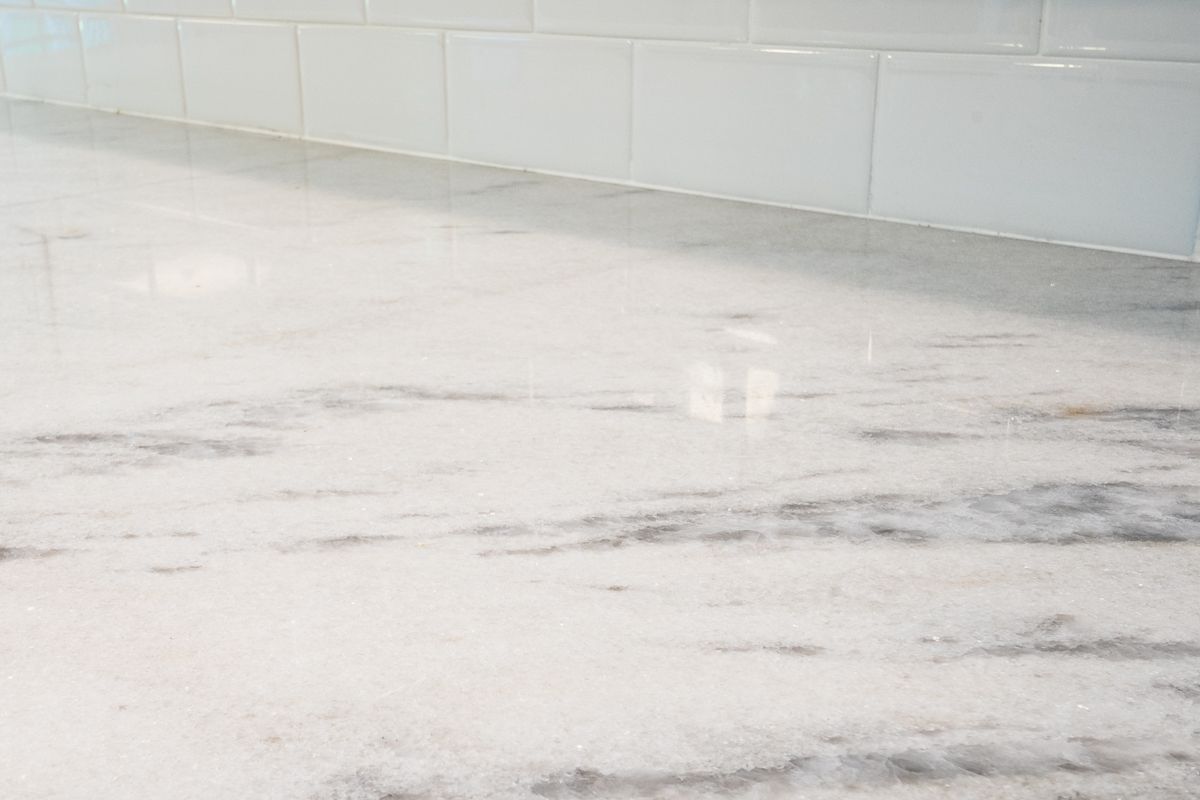 Marble
The most luxurious countertop material, marble is undoubtedly beautiful. A metamorphic rock formed from recrystallized carbon, it is impossible to truly replicate the intricate veining and natural patterns of marble.
Why We Love It: Because it's marble. It's naturally gorgeous and makes a strong aesthetic statement.
Why We Don't: As the softest and most porous countertop material, marble is high maintenance. Prepare to apply a high-grade sealant often to protect from bacteria and prevent staining from oil, juice, wine or anything acidic.
Most Popular Colors: Shadow Storm, Fantasy Brown, Carrera
Question: Do you want a low maintenance kitchen countertop with a wide range of color options?
You want quartz!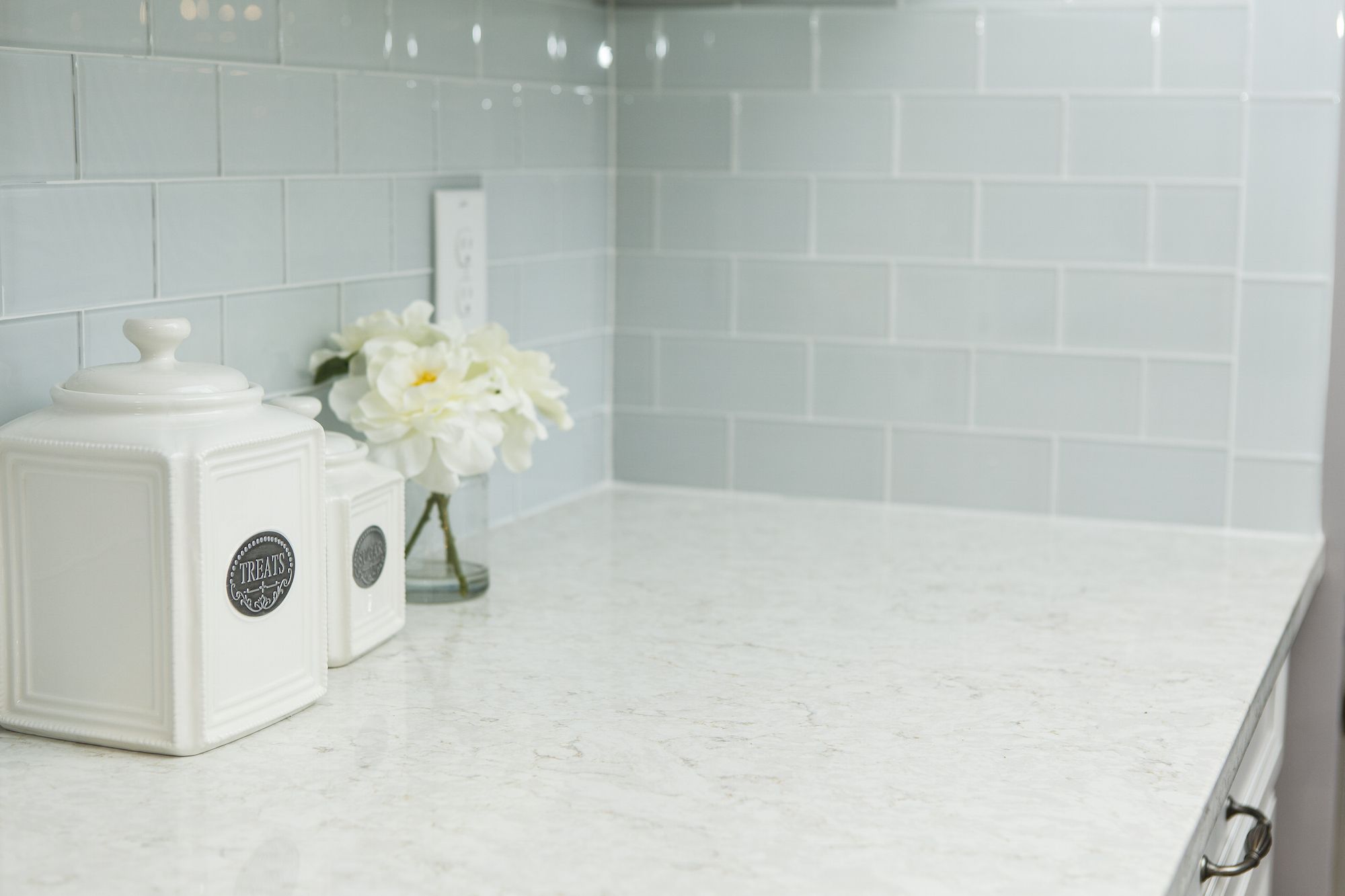 Quartz
Quartz countertops are made from natural silestone, one of the hardest minerals around. Small flecks of glass or metallic are often added to create beautiful, unique patterns.
Why We Love It: As a non-porous material, quartz is spill and stain resistant. No need to reapply sealant year after year. The color and pattern options are endless. Plus, it's indestructible.
Why We Don't: Quartz countertops are 7% resin, meaning they aren't entirely natural. Also, low-maintenance durability comes with a heftier price tag.
Most Popular Colors: Lyra, Lagoon, Helix, Pulsar and Lusso
Stop by the Design Collective to see a wide variety of countertops today!