Breaking Down Your Kitchen Style
Your kitchen says more about you than you know. Is it organized, functional, gourmet? Does it double as an office, a playroom or an entertaining space? As the heart of a home, the meeting place, how you dress your kitchen will affect the aesthetic throughout your house. When building a new semi-custom home, you have the opportunity to design the perfect space for your lifestyle or family. We've honed in on the key elements that can define your kitchen style.
Layout
Are you a chef, an entertainer or the family line cook? Design a space to suit your needs, prioritizing space, and budget, where it's needed most. As a true gourmand, you will want a spacious prep area and everything easily at your disposal, while cooking for a family requires more seating for hungry diners. The standard Crescent Homes kitchen design includes a microwave above the range, while the Gourmet layout offers a stainless or cabinet hood with the microwave separate, a microwave/wall oven, or a double wall oven.
Love a party? Create a barrier between the functional side of your kitchen and the entertaining area with a large L-shaped island so you can keep your cooking floorspace free while you converse, or plan for a roomy breakfast nook that guests can gather around. As the center of a kitchen, the island can define the style of the room and should fit your personal needs. Add legs for extra seating, include a side bookshelf for showcasing cookbooks, add banquets for cozy dining or create the ideal cooking space with a farmhouse sink and drawers for utensils.
Colors
When it comes to the color scheme of your kitchen you have two choices: white and everything else. A white kitchen is both timeless and current. It can show off premiere appliances, act as a canvas for artwork and fabrics or establish a serene foundation for your new home. That's not to say that color can be distracting. A tasteful trend right now is the neutral kitchen: grey, navy blue, sage green, onyx. A simple color choice can affect your countertops, accessories, backsplash and more so start here.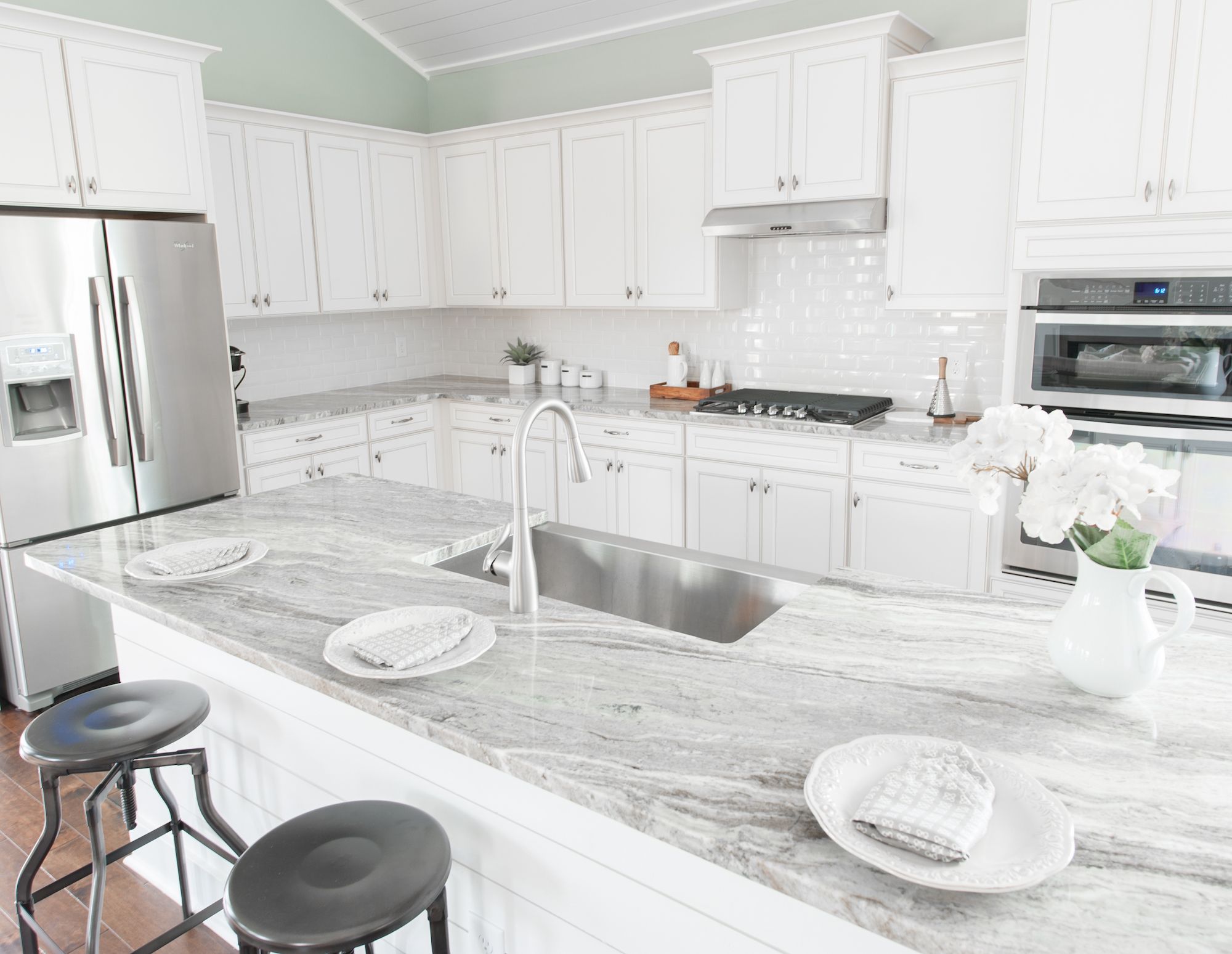 Drawers
When designing a custom kitchen in your new home, consider your current kitchen drawers first. Take inventory of everything you plan to keep so that you can design the perfect space for your needs. Knowing how you want to organize your utensils and which small appliances will want to hide ahead of time means you can literally built the perfect kitchen with a place for every item. Crescent Homes offers endless options for organization, from built-in utensil dividers and lazy susans to pull-out racks and pan dividers.
One common upgrade is soft-close drawers. These drawers and cabinets have a small mechanism that takes over and ensures a silent, smooth closing. A great option for families with young children or valuable belongings to be stored, you can come to our Design Collective and try out the various styles.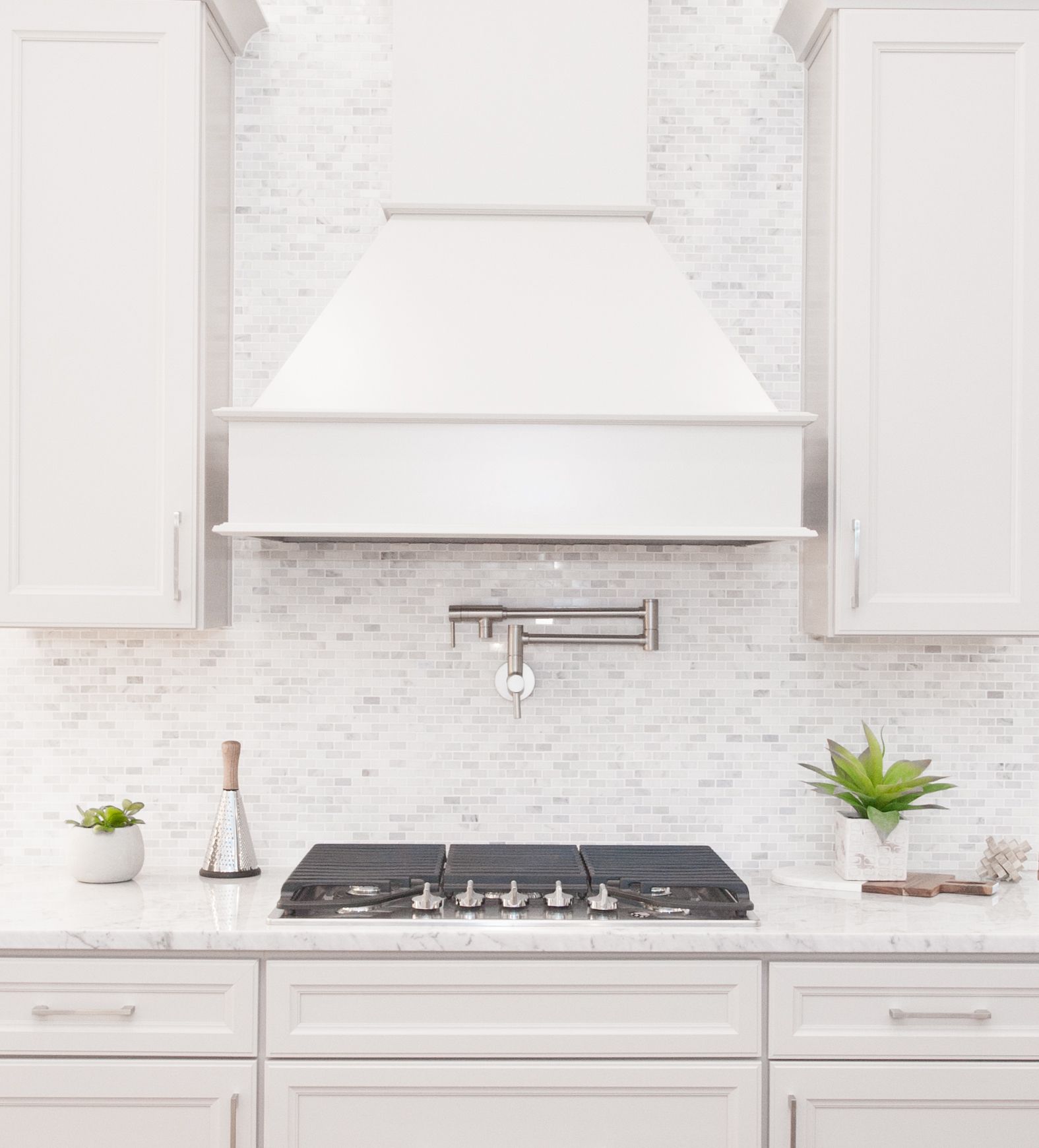 Backsplash
Your backsplash is a place to flaunt your style in your new custom home (even if that style is conservative). If you're feeling creative and want to add interest to the space, opt for a geometric pattern or a subtle mosaic. Maybe you're always thinking resale values on your home, in which case you might choose a classic subway tile. This safe option never goes out of style, but there are ways to spice it up a bit: pick a sheen that's matte or glossy, choose a fun dark color or go for a herringbone pattern.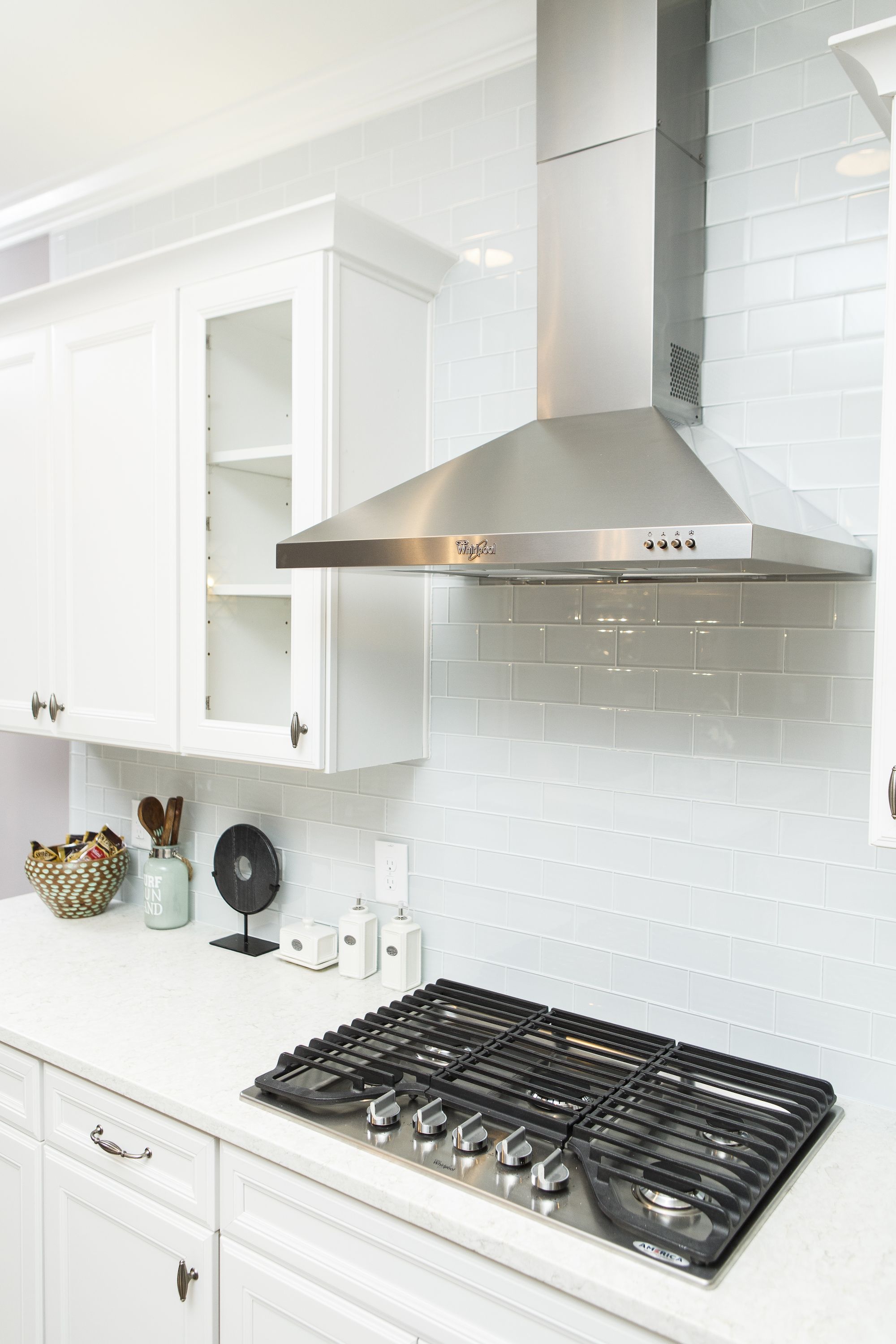 Cabinets
Storage is an important element of your new kitchen design, both functionally and aesthetically. As the tallest and largest presence in the room, cabinets can define the space dramatically. There are several different styles. A flat paneled shaker cabinet will give a more traditional look with clean lines and minimal distractions, while beadboard doors are great in Charleston to achieve that casual, coastal vibe.
Like with your drawers, this is a time when it helps to know what items you will be unpacking in your new home. Standard cabinets are 36' tall, and you have the option to upgrade to 42' if you have higher ceilings or need a little extra height. Want to open up the room a bit? Choose glass for the upper cabinets, or take it one step further and commit to a tidy look with floating shelves. You will be able to display your best pieces with this option. And if you need extra storage, you can add closed cabinets to your Butler's Pantry to hide the rest.
Butler's Pantry
In addition to extra storage, this is the perfect place to customize your kitchen to your individual lifestyle. A Butler's Pantry is optional but can be highly functional. Use it as a pass-through space to carry your design style, create a high-end bar for entertaining or make it your morning coffee station!
Call Crescent Homes or stop by the Design Collective today to get started on your custom kitchen in your new home!