Charleston County Parks offers one of the top summer camp programs in the state with a focus on physical development, decision making skills, environmental awareness, self-confidence and of course, fun.
The staff members at every camp session is fully trained to assist the kids and safety comes first with every activity. Registration began in February so don't wait any longer to jump into these camp sessions and give your kids a summer to remember: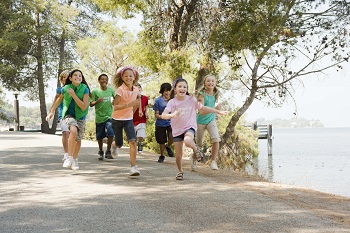 Odyssey Camp (Ages 5 to 12) and Explorers Day Camp (Ages 6 to 9)
Starting with the youngest of the bunch, campers can participate in these programs With theme weeks, unique daily activities and hands-on interaction with other kids and counselors, your kids will experience some of the greatest adventures to be found in the Lowcountry.
Kids can learn how to swim, play with peers and be educated with trips to locations including Caw Caw Interpretive Center, Splash Zone water parks and fishing trips for all skill levels.
The Explorers Day Camp is the perfect starter camp for first-timers. Complete with beginners arts and crafts classes, nature tutorials and activities that promote physical health and wellness, there's no shortage of activities to keep campers happy.
Adventure Camp (Ages 10 to 12)
This camp focuses on outdoor life, honing team-building skills and increasing environmental awareness. Children can participate in activities such as surfing, kayaking, mountain biking, rock climbing, archery and more.
With equipment including tandem canoes and safety briefs, your pre-teen will learn how to work together with others in a safe and constructive environment.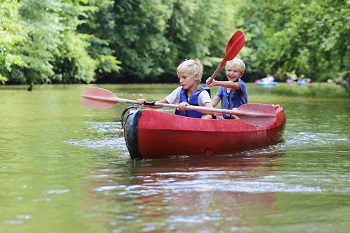 Teen Venture Camp (Ages 13 to 16)
Let your teenagers spend time with their peers in a fun and challenging atmosphere. They can choose from activities including mountain biking, whitewater kayaking, weekend trips to other states and surfing.
Teens should be in good physical condition to participate. From trips to North Carolina to ride the rapids to mountain biking through the Tsali Recreation Area in western North Carolina, your teen will have a lifetime of adventures in one weekend.
These are just three of the various camp opportunities available for Charleston County residents. Once you've settled into your new home, why not venture out to meet new neighbors and friends and what better way than for your kids to interact with their peers and make new friends.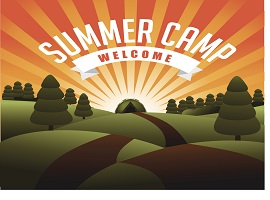 Remember, registration for all summer camps this year began February 1, so don't delay. For more information about these or any of the fantastic summer camps that the Charleston County Parks System has to offer, be sure to visit their official website or contact the executive camp director at (843) 762-2172