Over $100,000 Given To Local Charities Since 2017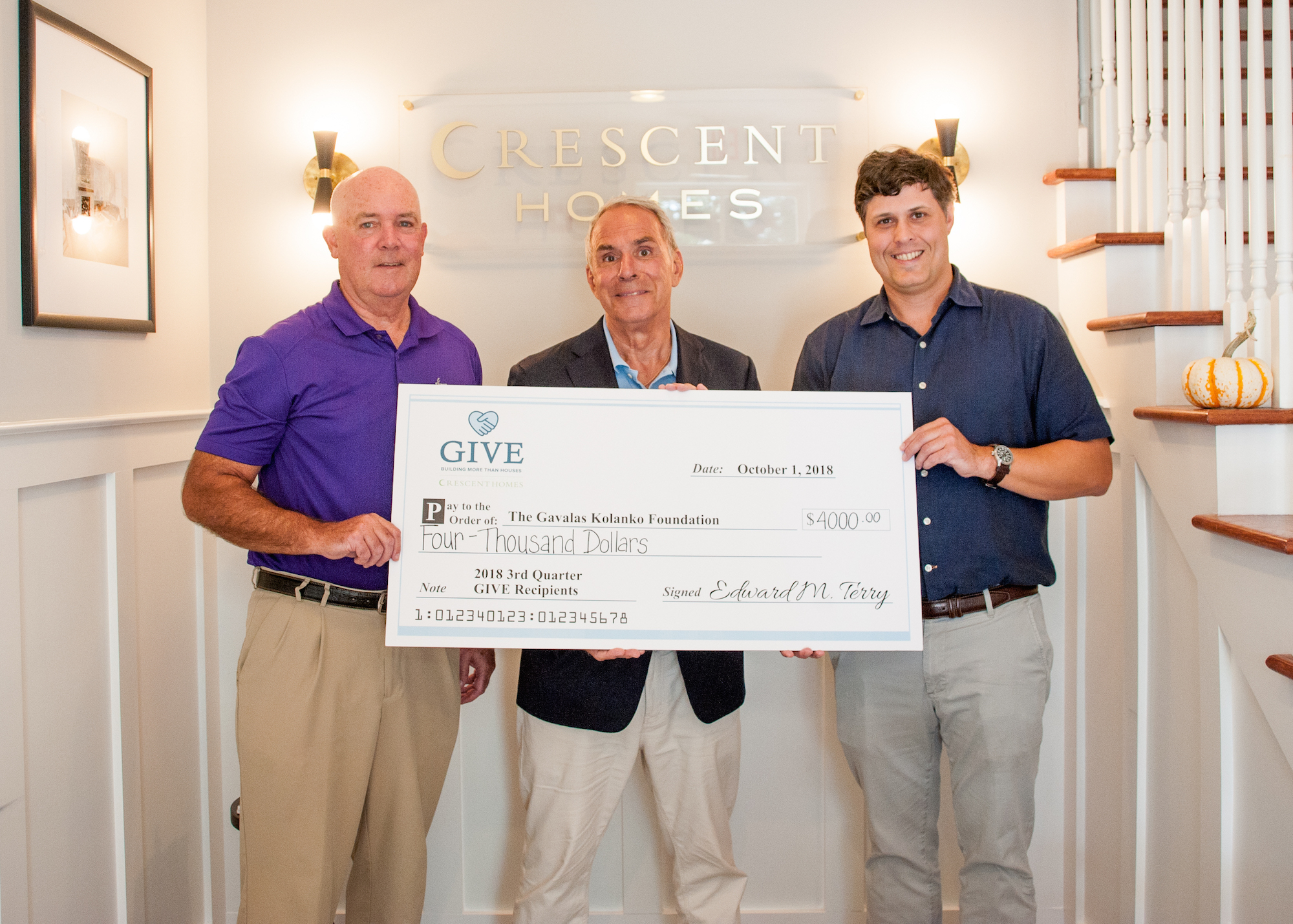 Crescent Homes' philanthropic program, GIVE, continues to support the local community through quarterly donations to Charleston charities. In quarter 3, the company gifted $15,250 to five new local nonprofits. This sizable donation brings the total to $127,500 that the private homebuilder has given to 30 Charleston nonprofits since launching GIVE in spring 2017.
Each quarter, Crescent Homes elects five new Charleston groups to receive a donation of $250 for every home sold. Founder and CEO Ted Terry created the program as a means of supporting the local community while drawing attention to worthy charities. The company allows homebuyers to select which group will receive a donation in their name, bringing awareness to each cause.
"Beyond the monetary donations, it is the relationships established between homebuyers and local nonprofits that makes the GIVE program so successful. By opening the door between a Crescent Homes customer and a local group, we create a connection between the two that we hope carries on long after the home sale."
-Ted Terry, Owner & CEO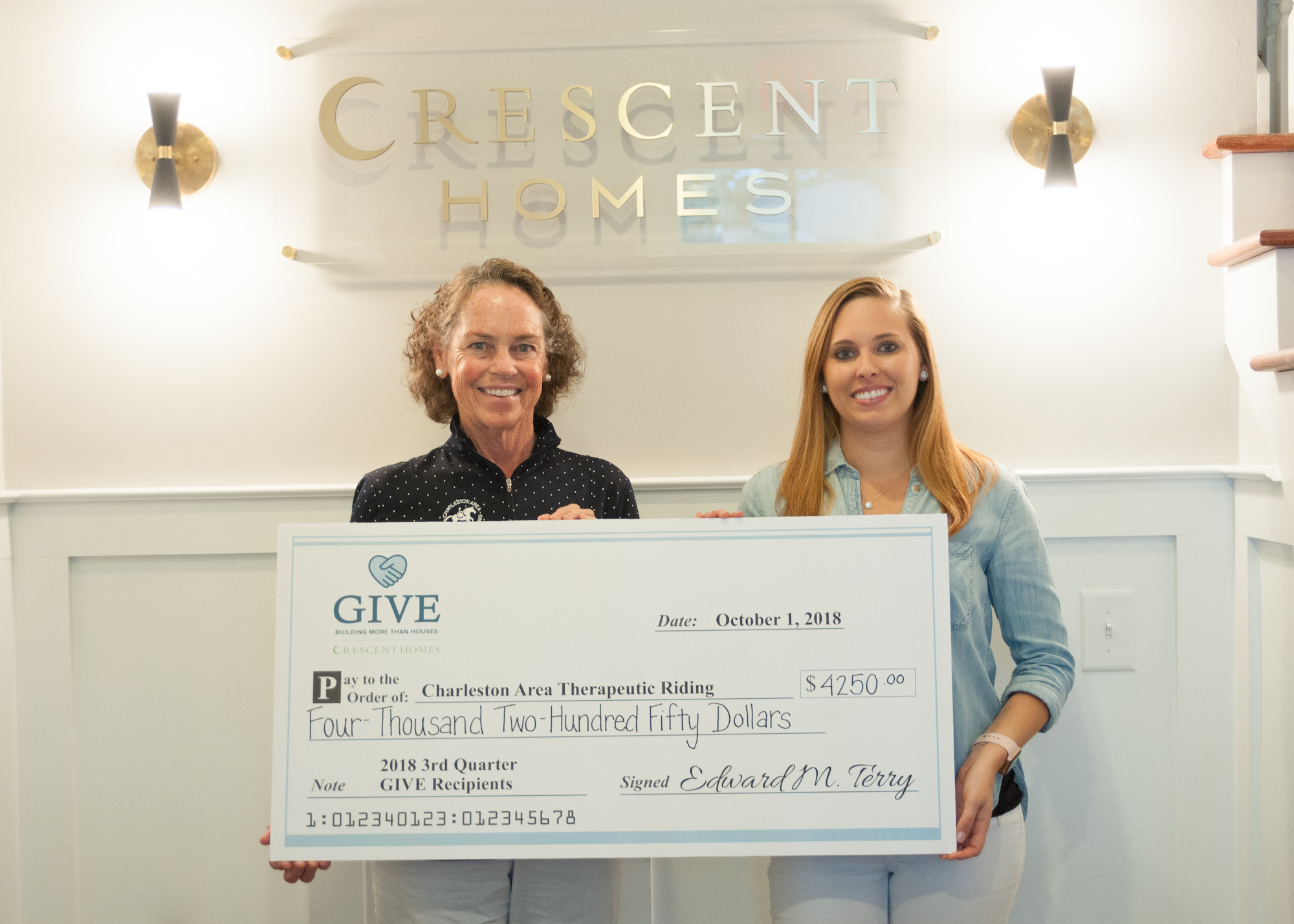 Crescent Homes aims to draw awareness to a variety of nonprofits of all sizes. In the year's 3rd quarter, Crescent Homes donated a total of $15,250 to the following local Charleston nonprofits:
Charleston Area Therapeutic Riding– $4,250
Located on Johns Island, CATR works with 100+ volunteers to empower children and adults with disabilities, as well as wounded veterans, through therapeutic horsemanship.
Charleston Moves– $2000
The group responsible for Wonders Way, the bike and pedestrian path along the Arthur Ravenel Bridge, continues to advocate for safe and easy biking and walking outlets in Charleston.
Fields to Families– $3000
Fields to Families distributes fresh produce to families in need through relationships with local farms, farmers markets, and from their vegetable garden in Moncks Corner.
Gavalas Kolanko Foundation– $4000
The Gavalas Kolanko Foundation provides scholarships and financial aid to college students with disabilities through fundraising, including the James Island Connector Run.
We are Family– $2000
We Are Family supports lesbian, gay, bisexual, transgender, queer, questioning, intersex (LGBTQQI), and straight ally youth, offering a safe space through weekly support groups, advocacy, and leadership opportunities.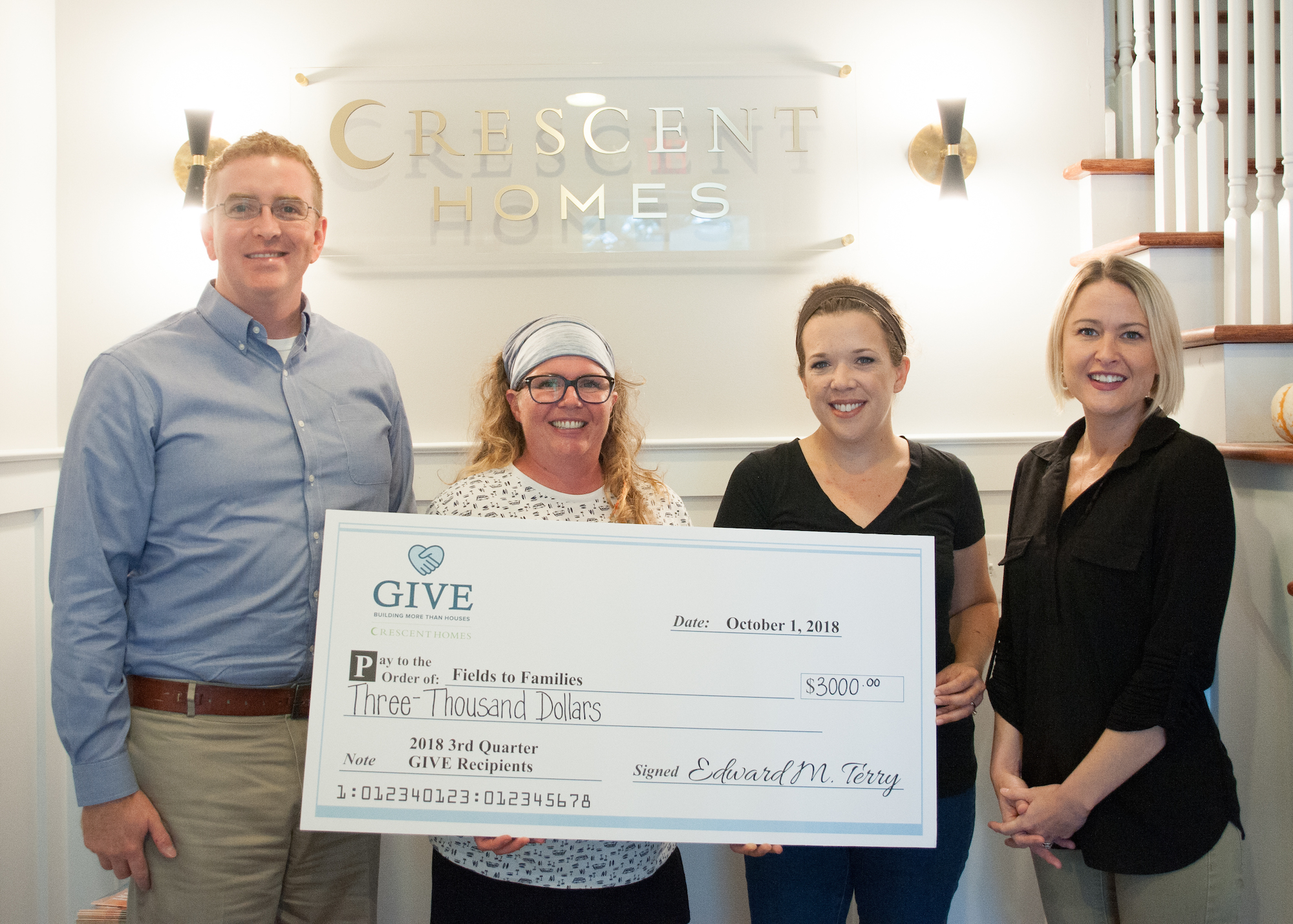 "By choosing a wide range of nonprofits with varying focuses, we are able to spread our support throughout the community, touching on every cause from the environment to our local children and seniors."
-Ted Terry, Owner & CEO
Crescent Homes announces the following recipients to receive donations in the upcoming fourth quarter:
For the Exceptional is a local Charleston group providing fun, social, and enriching events for young adults with special needs, from an annual prom to monthly activities. The group further benefits the community by offering information and support to parents and others affected by special needs.
Maintained by the International Primate Protection League, Gibbon Sanctuary provides a safe haven in Summerville, SC for gibbons rescued from captivity to live out their days in peace.
Going Places spreads joy through the gift of biking. Started by a first grade teacher, the non-profit aims to give each Title 1 elementary school student a brand new bike, helmet and lock.
Started by Jackson Silverman when he was just 7 years old, I Heart Hungry Kids works with volunteer youth to provide healthy meals for children within the community.
Senior Ride allows senior citizens to maintain independence by providing door-to-door transportation 24/7. Private cars driven by trained caretakers and volunteers will drive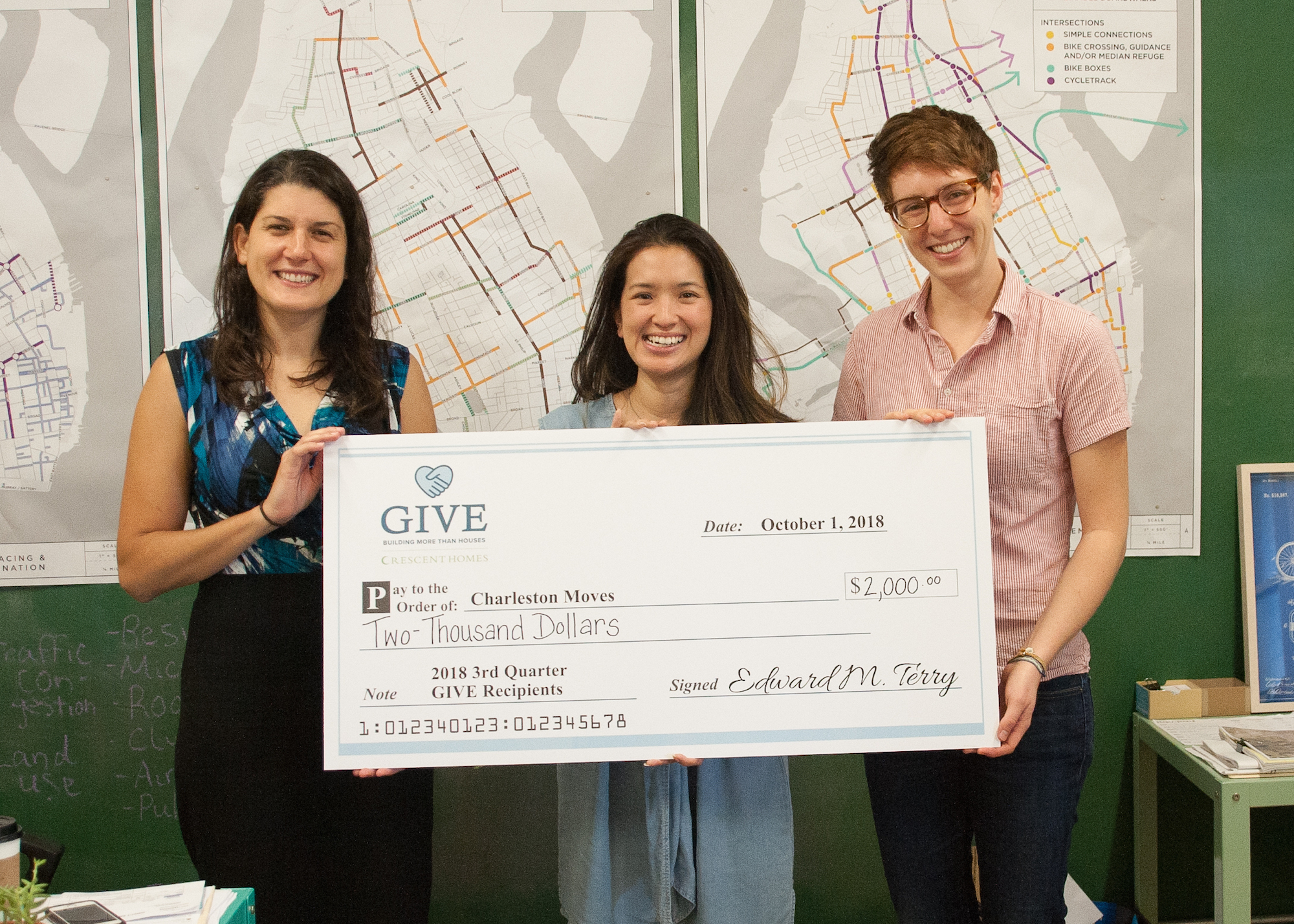 "I founded Crescent Homes with the intention to celebrate and enhance the lowcountry through classic homes and welcoming neighborhoods. The GIVE program extends the mission beyond simply building homes by supporting worthy causes who also aim to improve Charleston. We are honored to able to give back to this supportive and gracious community."
-Ted Terry, Owner & CEO
Crescent Homes continues to seek out new opportunities to support the people of the lowcountry. GIVE is just one of the many ways in which the private home builder is building relationships between homebuyers and the local Charleston community. The company is currently accepting considerations for nonprofits to support in 2019. To recommend a foundation, please contact give@crescenthomes.net.