Almost all Crescent home plans come with optional second or third story flex space: which can be customized to perfectly suit your needs from a game room, home office, guest suite to playroom. When designing your new home, consider how you will utilize this extra floorspace. Even the smallest spaces can make a huge impact on your new home's flow, aesthetic and functionality.
How will your use your flex space?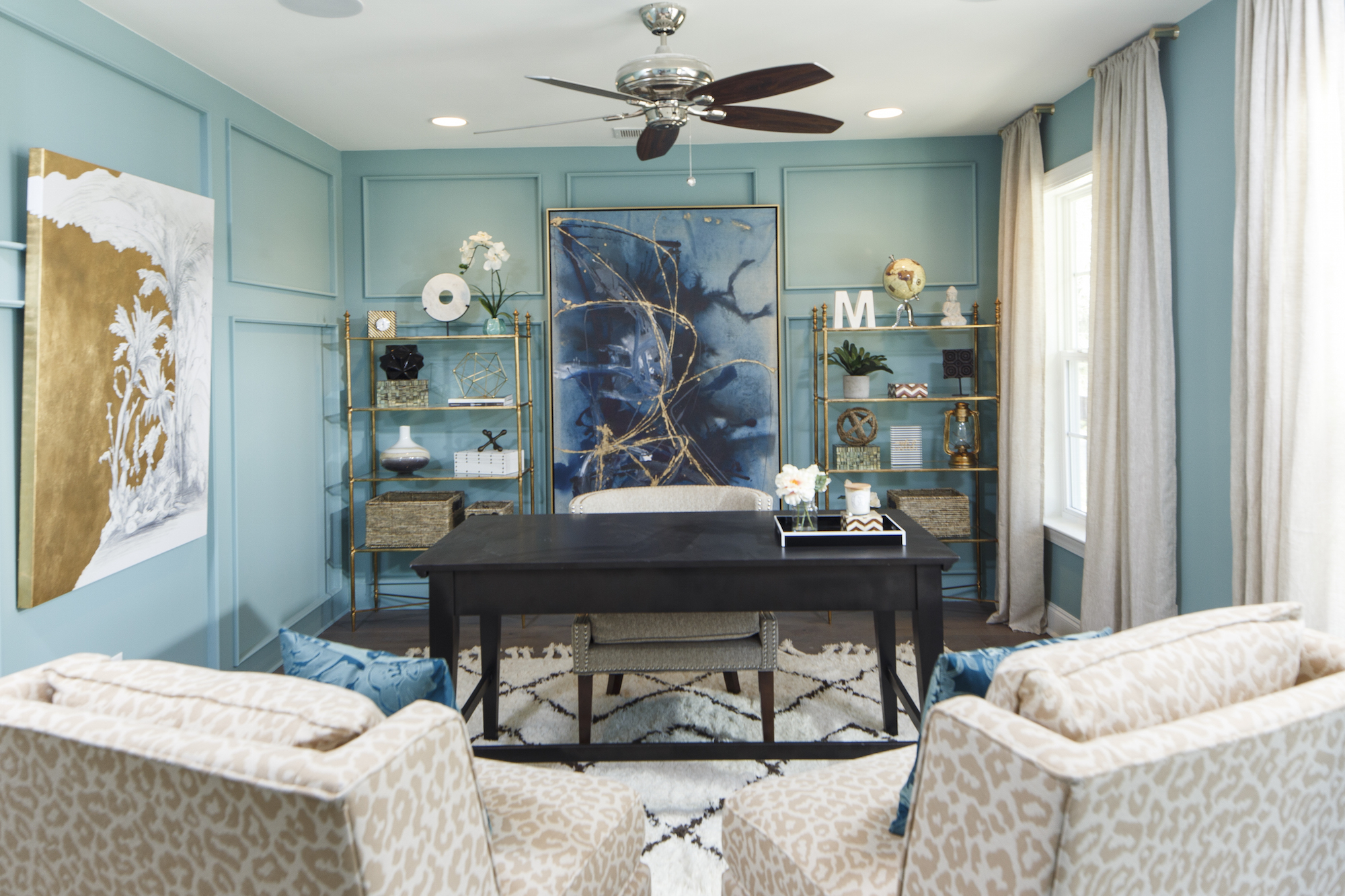 Home Office
Design the perfect sanctuary to work, an alcove of organization and inspiration. Gone are the days of a messy desk crammed into the spare bedroom. Whether you work from home or simply need a space dedicated to productivity, a designated home office sets the tone for focus by separating you from daily chores or family distractions. For designer details, add some interesting trim, such as picture-frame molding, to distinguish the space as separate. Choose colors and artwork that inspire and reflect your personal work style.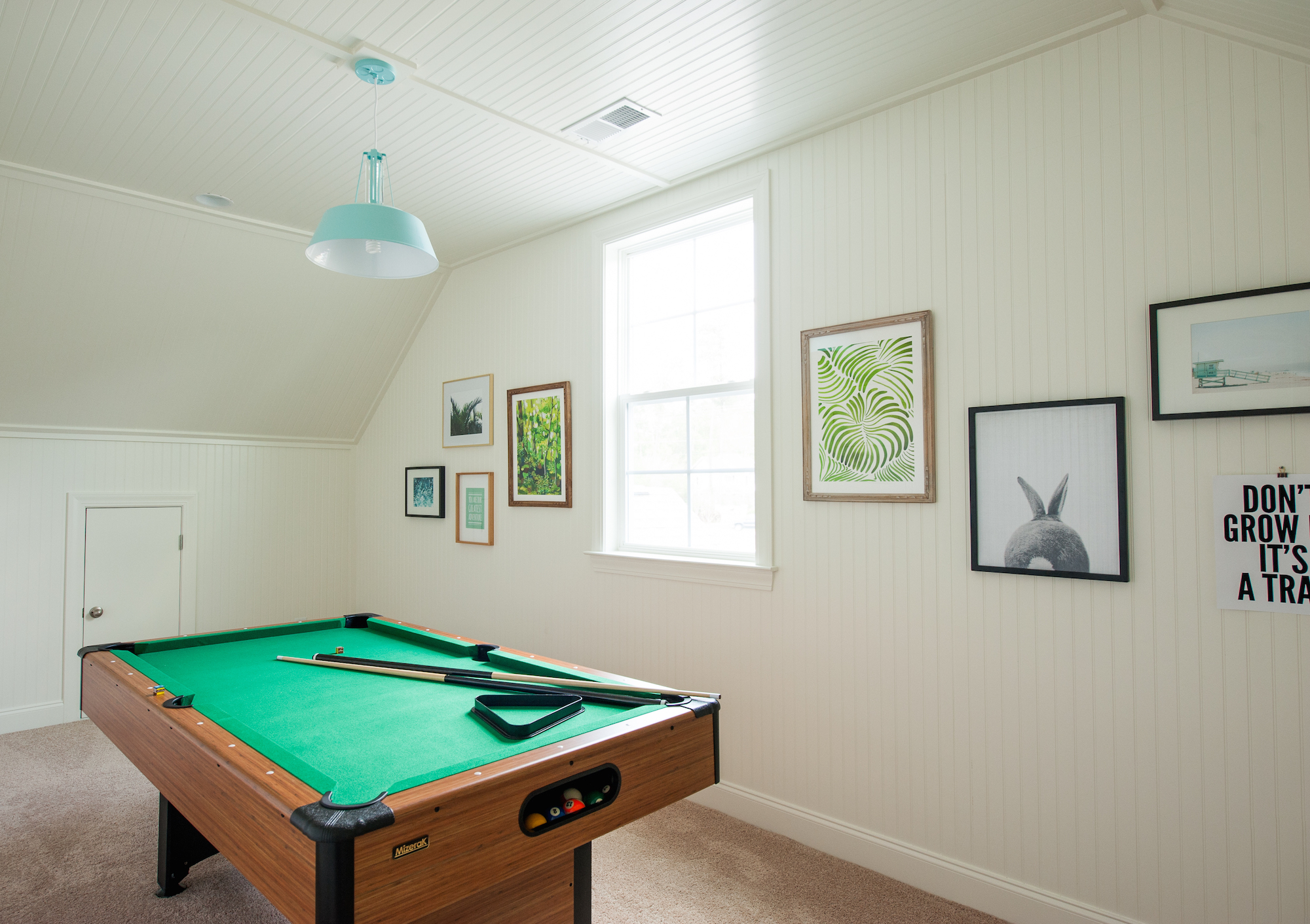 Game Room
It's not just a Man Cave when all members of the family can enjoy it! The adult play room is for everyone and is one of the true luxuries of custom home building. By designing a space with the intention to kick-back and have fun, you are able to prioritize down time and create an oasis to entertain and escape. Shiplap walls and/or ceiling is a fun way to add texture and give the room a relaxed, coastal feel. From a sprawling billiards room to a secluded nook with just enough space for a backgammon table, the game room is the perfect addition to any new home.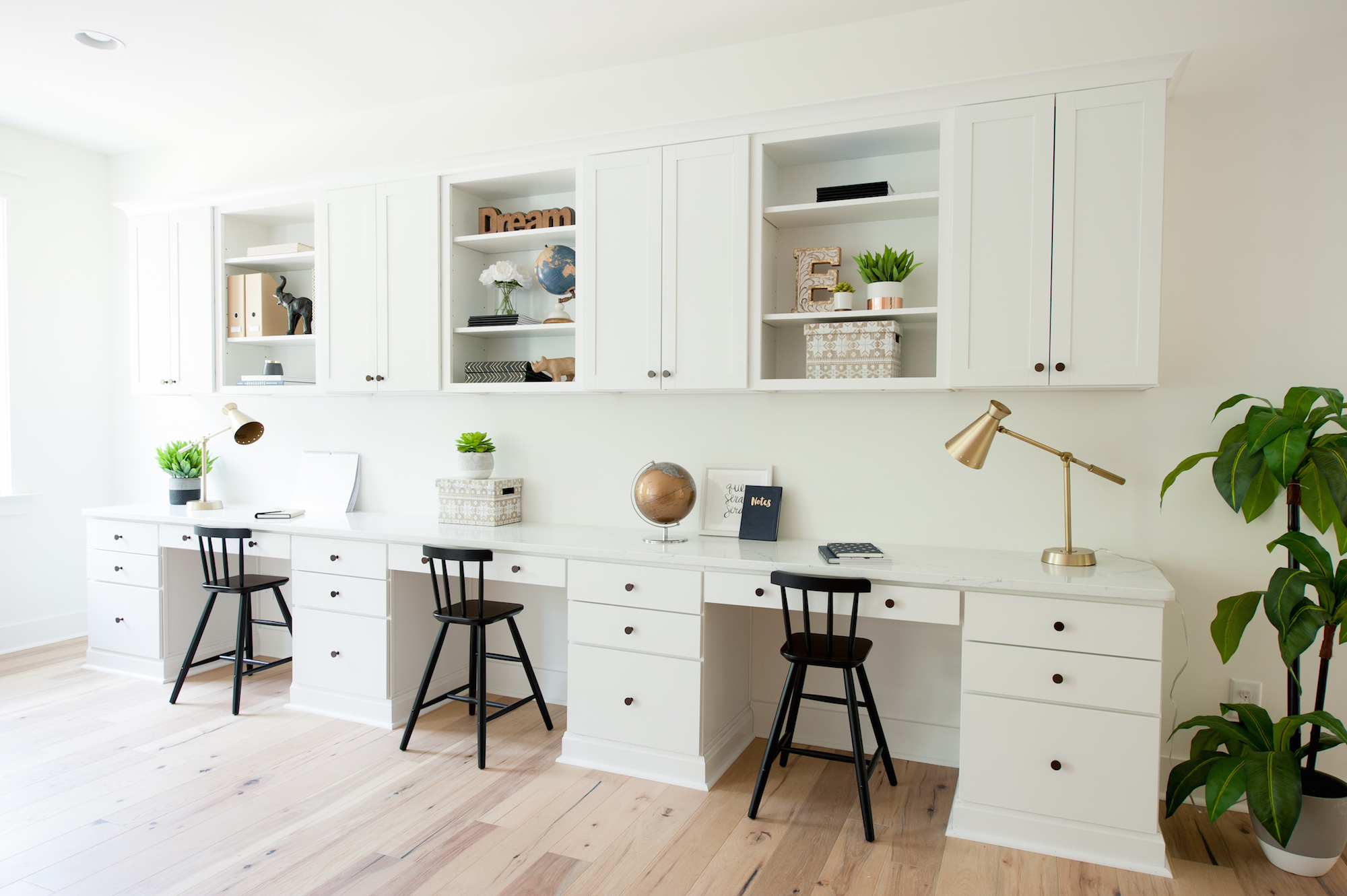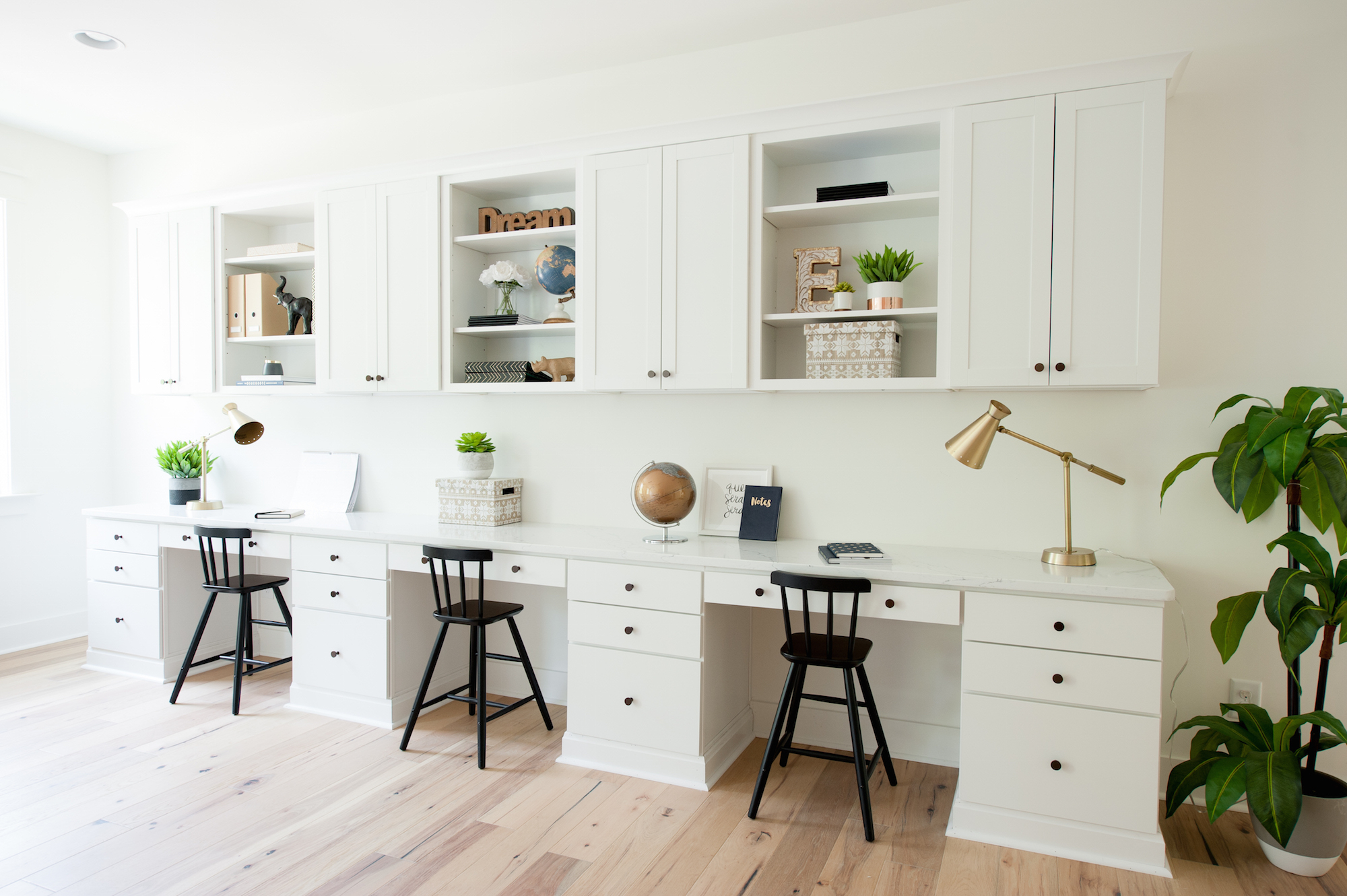 Homework Station
Nothing says "serious studying" like a homework room! Strip away the distractions and set a timer. Designing a room for the kids to work helps to create balance, establish routine, increase concentration and improve overall work quality. By including custom built-in desks, drawers and shelves, you can tailor the space to your child's needs and organize supplies in one easy place.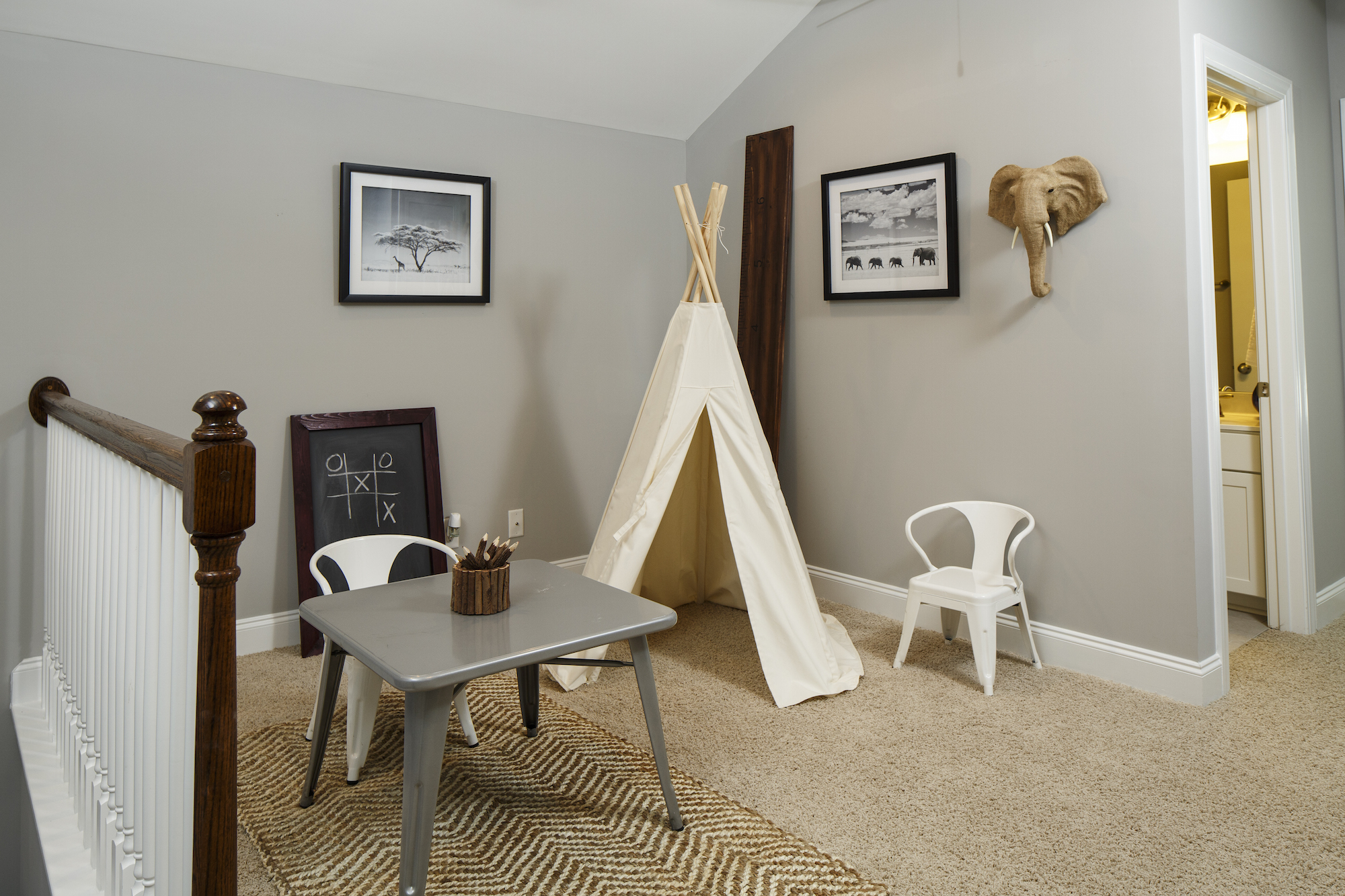 Play Room
Keep the bedrooms clutter-free by utilizing the loft space playroom. Big or small, a space for children to play is a must to a family-friendly home. Organize (and hide!) toys in baskets or bins, keep the floors soft with layers of rugs for playing and include a cozy place to sit so you can join in the fun!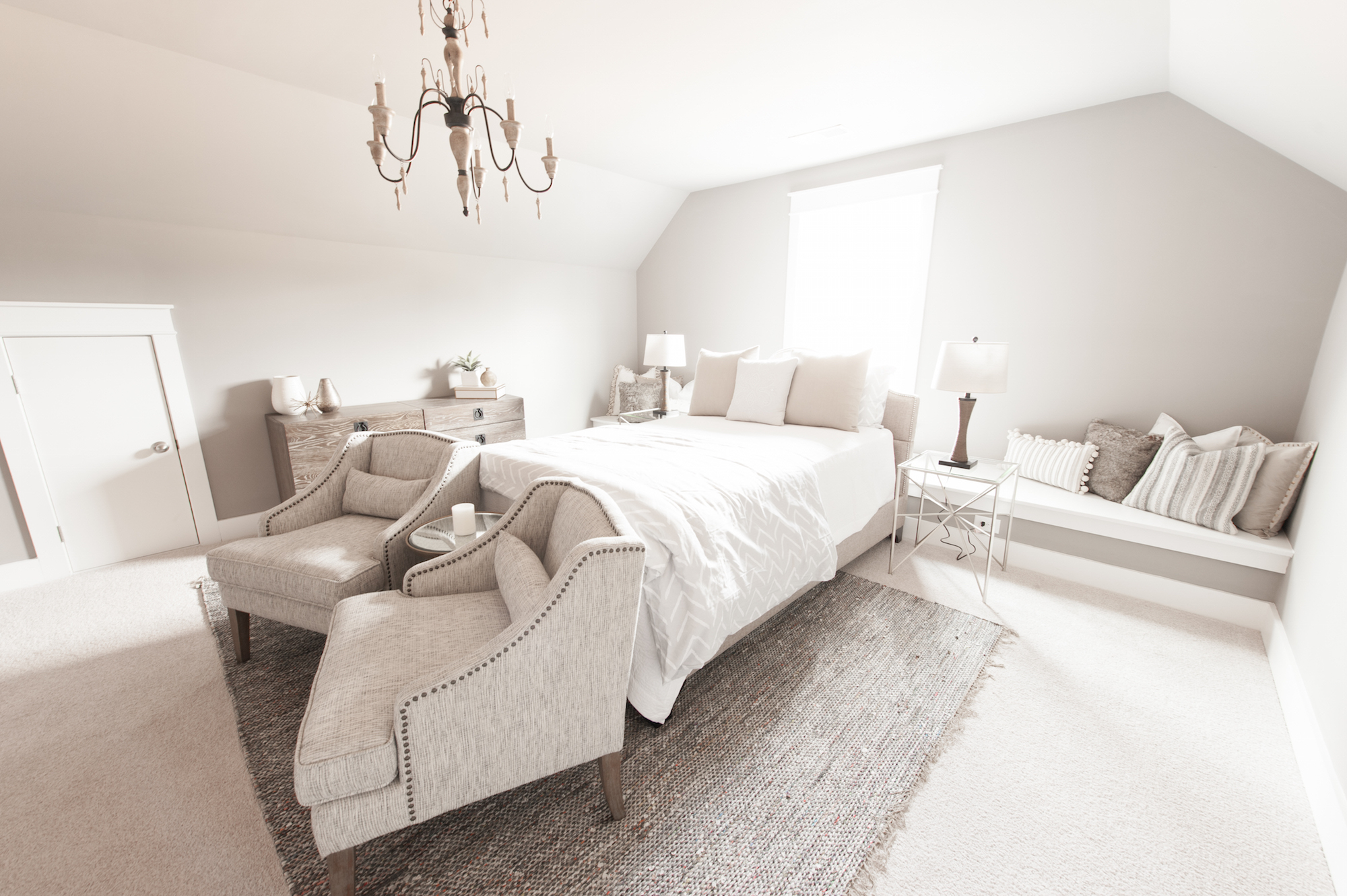 Guest Suite
Always entertaining guests? Give visitors the royal treatment with private space of their own with your third story flex space. A luxury suite allows out-of-town family and friends to settle in without encroaching on your daily life. Include room for luggage and a seating area, but keep the palette neutral and calming for that first class hotel ambiance.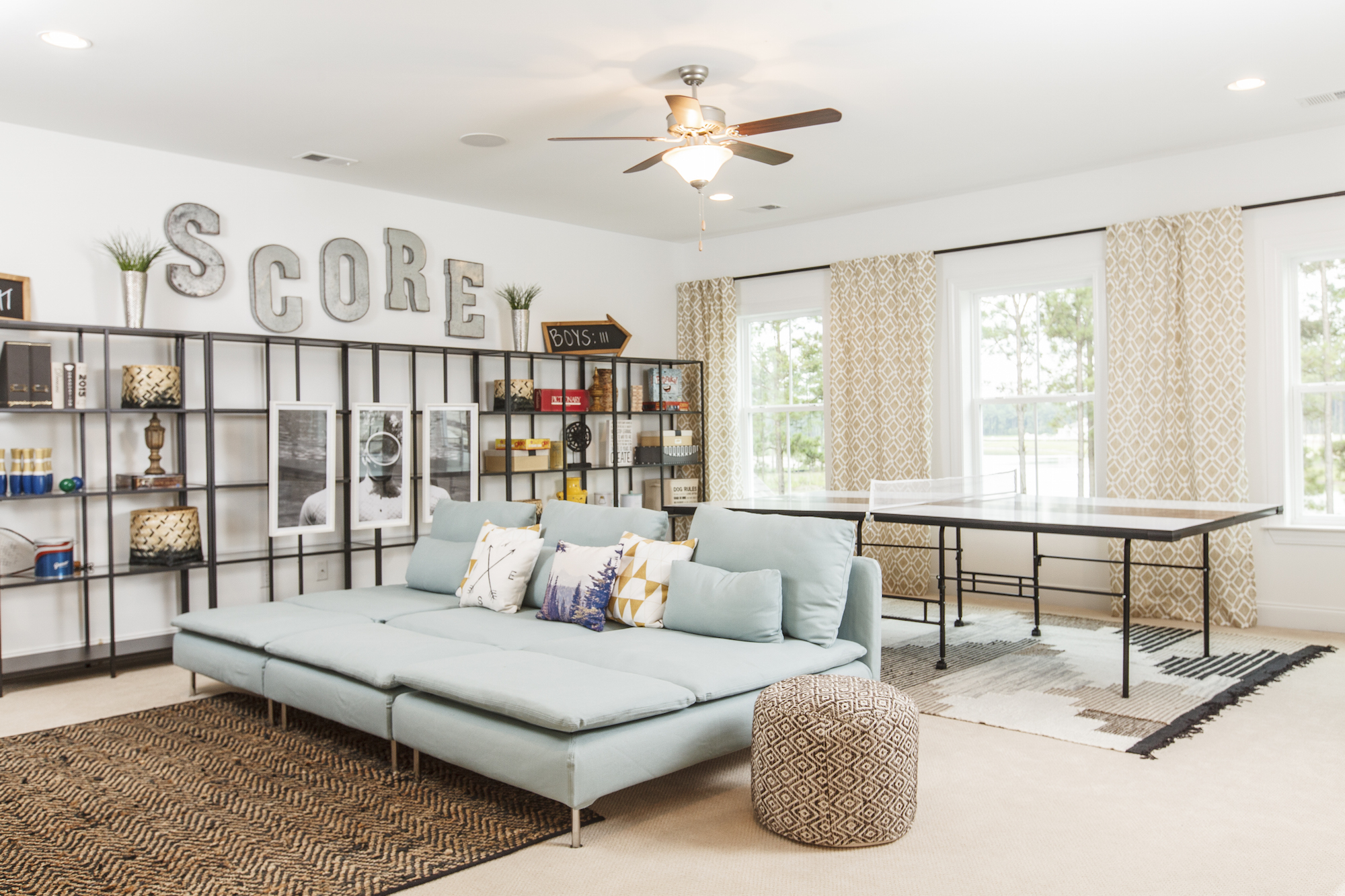 However you choose to style your bonus room, let Crescent Homes' Selections Specialists help customize the space to your budget, style and needs, or stop by our state-of-the-art Design Collective showroom for inspiration and home furnishings. In-house interior design firm JLV Creative is available to assist at any level.
Stop by today!
designcollective@crescenthomes.net
1510 N Hwy 17, Mt Pleasant, SC 29464
Monday- Saturday, 9:00am – 6:00pm, Closed Sunday