Know The Lingo, Know Your Options
Charleston living is best done outside. With beautiful lowcountry landscapes and warm temperatures, ample outdoor living space is a must when designing your new home. As you consider Crescent Homes' flexible product lines, be sure you know your options:

Front Porch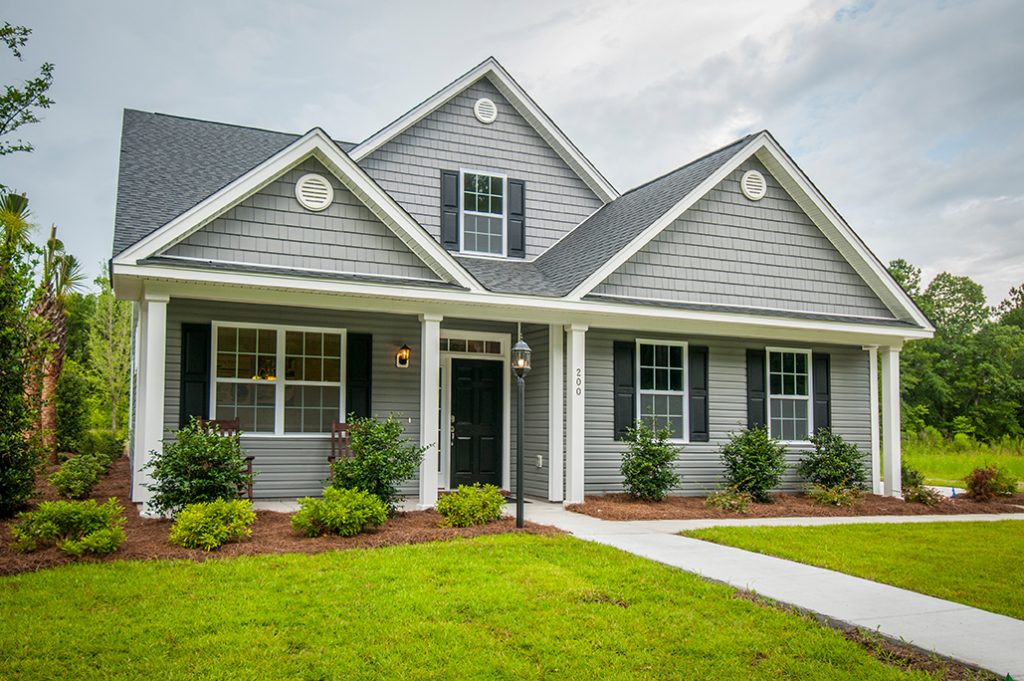 The classic front porch is a Charleston staple. Whether it's a simple porch with enough space for a welcoming potted plant or wide enough for a pair of rockers and a swing, the front porch is where you wave to your neighbors, where you greet the day, where you know you're home.
Wrap Porch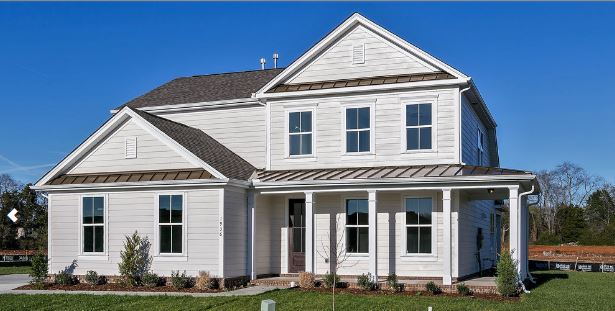 Take your front porch to the next level by adding a wrap porch. Expanding your front porch around the side of your new home increases your covered outdoor living space and offers a more private place to relax. With shifting sunlight, you can always find the perfect spot to perch in the (or out of the) Charleston heat.
Double Front Porch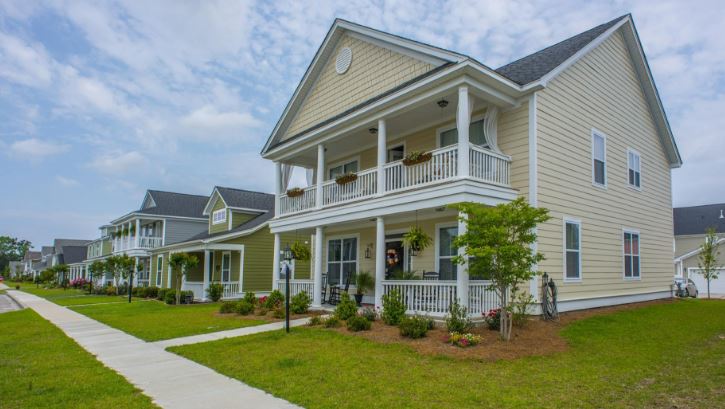 Many of our plans feature these deep, stately southern fixtures. Symmetrical and spanning the front of the home, a double porch brings life outside, opening the doors to the community and providing a place to unwind in nature. Charleston is a town known for front porch entertaining, and the double porch is the perfect venue.
Full Wrap Front Porch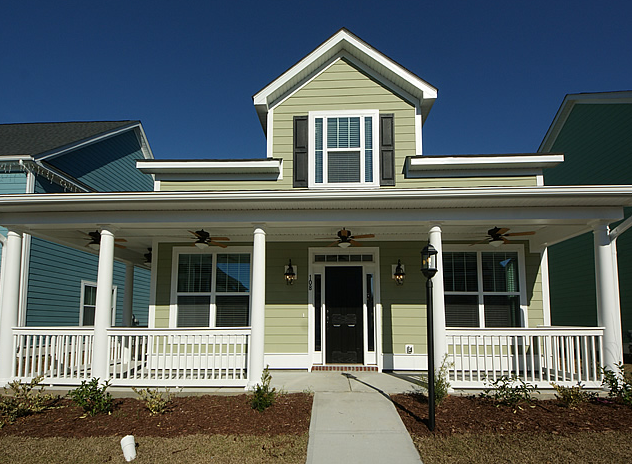 Sometimes, you want the full monty, and that's the full wrap front porch. Extending across the front of the home and around the side, this is the perfect option for life al fresco. Create multiple gathering spaces, move plants in and out of the sun, give the children a shaded place to enjoy the fresh air. Impressive and elegant, a full wrap front porch embodies antebellum charm.

Double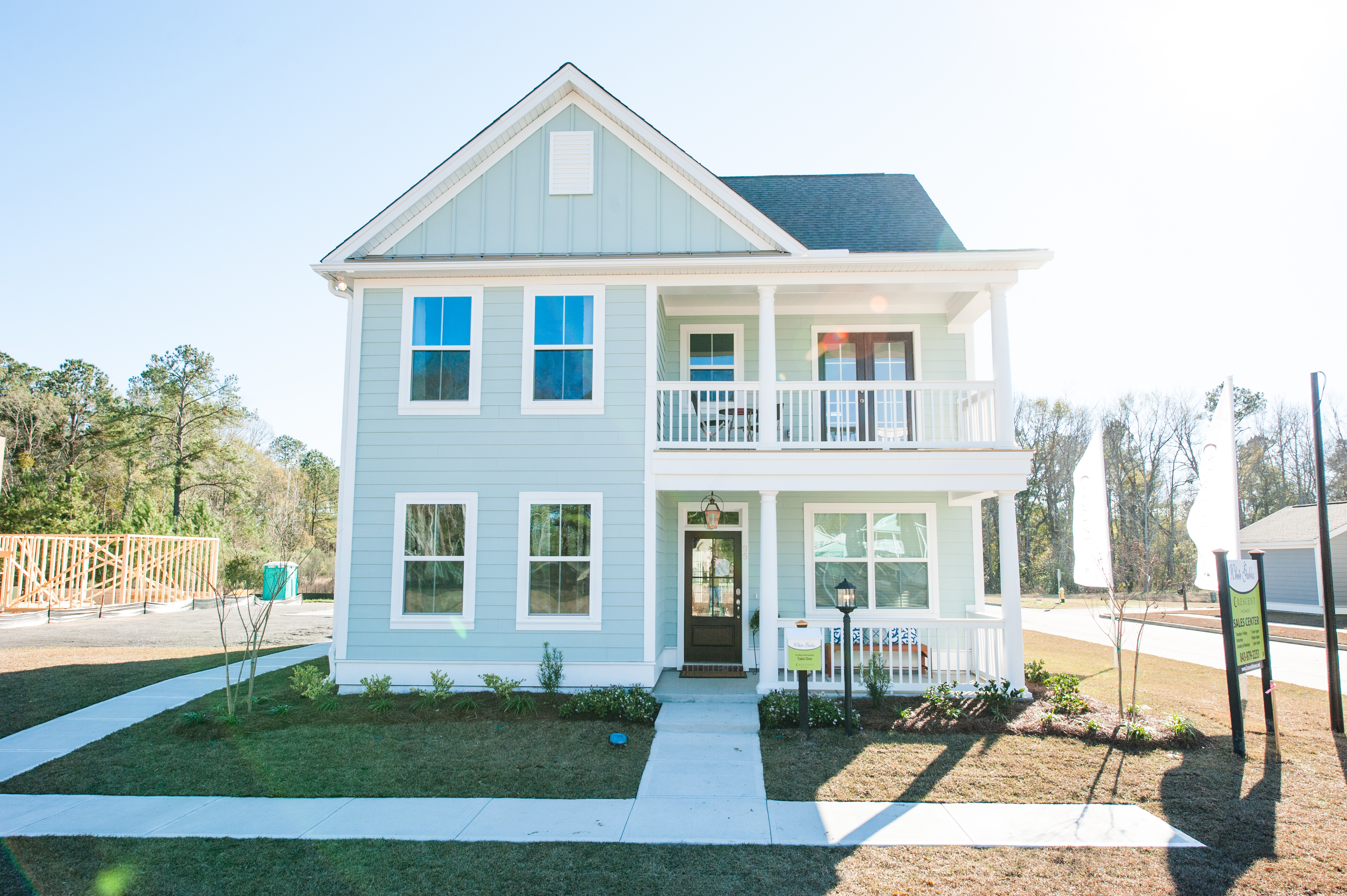 What's better than a porch? Two! Several Crescent Homes' plans have the option of an added balcony at certain elevations. Choose french doors for a romantic aesthetic! A balcony raises the bar on your home's curb appeal while providing a luxurious escape to the outdoors.
Patios & Screened Porches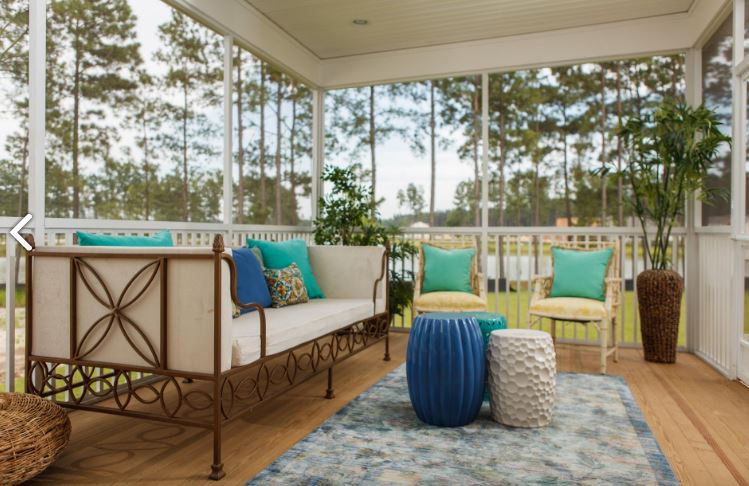 Every Crescent Homes plan can be customized to add a patio or screened porch (or both!) off the side or back of the home. A patio is the ideal place to soak up the great outdoors, entertain, dine, and enjoy your yard, while a screened porch adds a bonus room to your home that will quickly become the most sought after spot in the house.
Stop by the Design Collective or speak with a Crescent Homes sales agent today to learn more about the porch options in your community!