The summer is in full swing around these parts! The kids are out of school, and tourists are dusting off their favorite fanny packs to get a glimpse of what the rest of us are lucky enough to call "home." So, now is a great opportunity to update your social calendar with a fresh batch of can't-miss local events for June.
1. Jerry Seinfeld at the PAC – June 4, 2016
Star of the eponymous hit show, Seinfeld, Jerry Seinfeld is taking his comedic talents on tour, making a stop in the Holy City on Sunday, June 4. The show starts at 7 p.m., and tickets are currently on sale at the North Charleston Coliseum box office.
2. Piccolo Spoleto Sand Sculpting Competition – June 4, 2016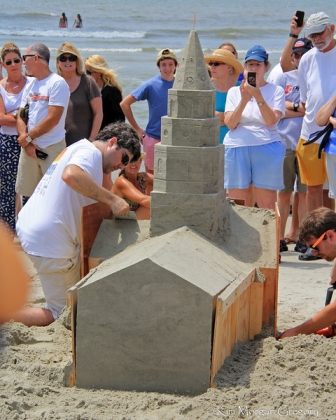 The 28th Annual Piccolo Spoleto Sand Sculpting Competition takes place on Saturday, June 4th at 9:00am at Front Beach on Isle of Palms. Individual and team entries are permitted. Teams are limited to four people. The first 200 to register are guaranteed a free t-shirt, sizes are subject to availability.
3. Southern Living Live: 50th Anniversary Celebration – June 10-12, 2016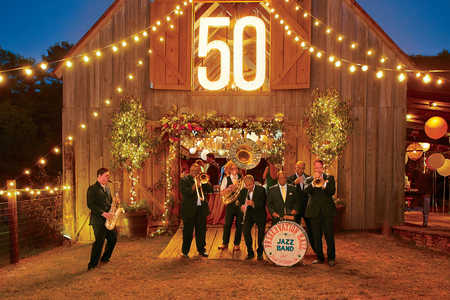 Get ready for a weekend of good food, impeccable decor and celebration. Southern Living will host their 50th anniversary at various locations around Charleston, June 10 through 12. For a full schedule, and to purchase tickets, visit the Southern Living website.
4. Spoleto Festival Finale and Beer Garden – June 12, 2016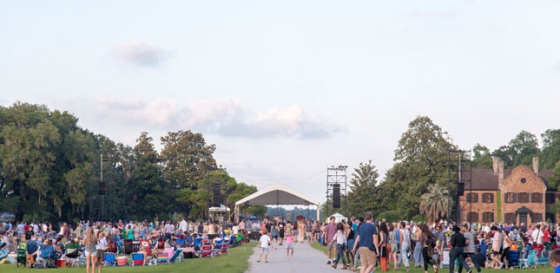 One of the more popular events of the season, the Spoleto Festival Finale invites people to explore Middleton Place, enjoy the beer garden, and find the perfect spot on the lawn to experience musical guests and a fireworks show. Tickets are $40 for adults, $15 for children, 6-12. Military and senior discounts are also available.
5. Chris Cornell "Higher Truth" World Tour – June 19, 2016
Multiple Grammy® Award-winning, Golden Globe nominated singer and songwriter Chris Cornell today announced the second U.S. leg of his critically acclaimed Higher Truth World Tour. Doors open at 6:30 p.m., show starts at 7:30 p.m. Tickets are currently on sale.
6. SC Aquarium "After Hours" – June 23, 2016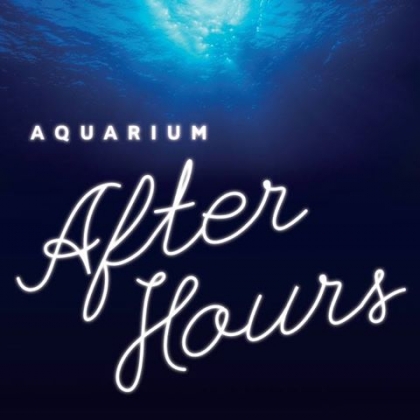 The SC Aquarium will be extending their operation hours, for a select few nights throughout the summer, starting June 23. Enjoy hourly animal encounters and a pair of dive shows each night. Food and drinks will be provided. Regular admission rates apply; free for members.
7. Naturalization Ceremony at Middleton Plantation – June 27, 2016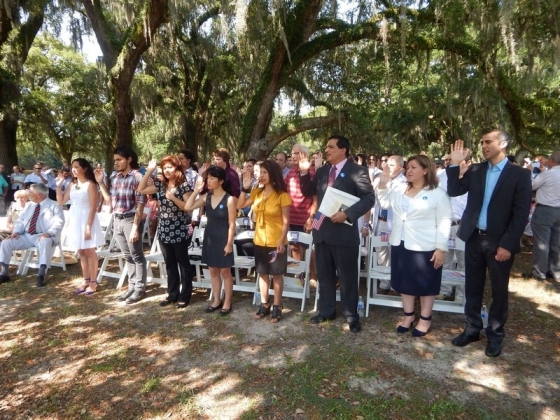 To commemorate Arthur Middleton's birthday, one of the signers of the Declaration of Independence, the naturalization ceremony will be held at Middleton Place, on June 27, starting at 10 a.m. A welcome message from Middleton Place staff will be followed by storytelling and chances to learn the history of the property.
Charleston, SC prides itself on having a ton of event options to choose from, so this list barely scratches the surface. Be sure to check out the Charleston Visitors Bureau website for a full calendar of the month's events.
For more information about Charleston, SC, or to find out how you can call the area "home" with Crescent Homes, email us at info@crescenthomes.net.